Applications for our 2017/18 Intern Program will open 5th July at 12.05am.
Bankwest Business Banking Graduate Program
Bankwest is a part of the Commonwealth Bank Group. The team run a stand-alone program for graduates looking for opportunities in Perth as well as other hubs around Australia.
At Bankwest our customers are at the heart of everything we do. Our culture supports colleagues to deliver a great service to customers that aims to make banking easier. Our collaborative team environment and positive culture enable colleagues to reach their potential and contribute to the success of Bankwest.
Over this year long program, you'll shadow experienced sales people and Relationship Managers, to get an understanding of what matters to our customers and how we can help them achieve their dreams and goals.

About Business Banking

Business Banking provides a full range of innovative core and specialised business banking products and services to our business, commercial, property, rural & regional, corporate and small business customers across Australia.

From customers with business lending under $250,000, to clients with large turnovers and more complex borrowing requirements, our Business Banking colleagues service customers across a wide range of industries.
With market leading transaction and investment accounts through to flexible business loans and sophisticated financial market and international trade products, we are a business committed to making a meaningful difference in the financial services marketplace.
This structured program includes various rotations within Business Banking, Broker Acquisition Team and Specialist Sales with a focus on developing knowledge and understanding of the end to end sales process. Through these rotations you'll gain in-depth experience in the Business Banking market, have direct exposure to customers, and develop core sales and relationship building capabilities. Some rotations may include state-based or inter-state travel.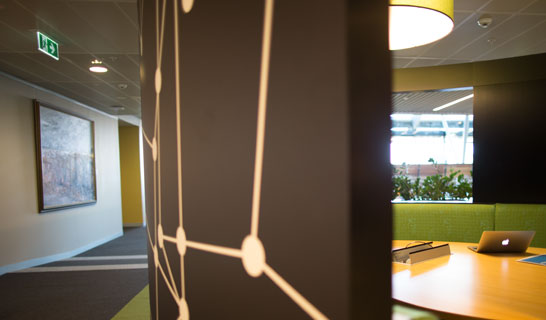 As well as the chance to immerse yourself in our Business Banking division, you'll also benefit from:

Diverse experience - you'll be based in a Business Banking centre, so you'll get authentic, on the job experience
Knowledge - get an in-depth understanding of our sales and risk processes as well as our product range
Exposure - be exposed to other areas of the bank, including sales, risk, products, and our local stores. You'll also have exposure to strategic initiatives supporting our Division and Customers
Customer interaction - you'll work directly with customers to build your experience
Project management - you'll be assigned projects or tasks that you'll manage and see through to completion
Training and development - take part in learning forums, networking functions, development projects, and social activities
Support - you'll be partnered with a mentor, have networking opportunities with senior leaders and receive support to develop your leadership and business skills
Personal development- you'll have an opportunity to develop your personal brand and communication skills.


Our Graduate & Summer Intern Programs