Applications for our 2019/2020 Summer Intern Programs, Global Markets Summer Analyst Program and remaining 2020 Graduate Programs are now open.
Technology (Enterprise Services) Program overview
With 6+ million business and retail customers, we deliver mission critical services and operate at a scale unique in Australia. This in turn presents technical challenges you'd be hard-pressed to find elsewhere.
We're one of the largest IT shops in Australia and recognised as an industry leader in technology thanks to our world-class platforms, agile IT infrastructure, and innovation in everything from customer payments to our award winning online and mobile assets.
As a team, we're responsible for the application of technology and operations across every aspect of CommBank to meet the evolving needs of our customers. We develop applications that leverage real-time capabilities and we're always considering new ways for our customers to interact with us.
Given the breadth and diversity of our technology make-up, we support you to identify a team that suits your existing capability and study interests, whilst providing meaningful challenge and exposure across our tech and operations platforms. You'll receive training, networking opportunities, be supported by a buddy and get the chance to hone skills in either engineering (software, systems, data or machine learning), native mobile, architecture, infrastructure, cloud, cyber, strategy, delivery or operations.
Our flexible eighteen month program gives you option to rotate across either complementing or widely varying teams so whether you want to fast track into a specialist role/discipline, broaden your expertise or simply 'try something on for size', you have opportunity to tailor the career you want and we'll support you in navigating our vast tech landscape.
So whether you're:
excited by the opportunity to learn from tribes that span best-in-breed software and systems engineers, data engineers and network technicians, well versed in modern software defined infrastructure practices and the challenges of complex distributed systems
aspiring to join our exceptional teams of cyber security professionals who protect and educate our customers, in ethical hacking (pen test), intel, incident response, application security, detection engineering, outreach and more
passionate about joining scrum teams that drive the digital experience for millions of users, who sweat the details and create seamless experiences to positively impact our customers' lives with our products, apps and content every day
motivated to work with stakeholders to translate business requirements into IT functionality and drive strategic initiatives, to call out just a few, you can find it all here.
Best of all, you don't have to have it all figured out prior to joining.
That said, in line with the size and breadth of our business, if you have an underlying passion for technology and appetite to work in a highly complex and fast-changing business, we've many career pathways that are not degree-discipline dependant. Our people design, build, deploy and operate enterprise-grade solutions that are highly scaled, and care deeply for the customer experience. Our tech environment delivers maximum opportunity for our people to continually grow and develop a whole range of skills. Some of our recent grads have also joined us from the following degree disciplines.
Arts
Chemical Engineering
Commerce (Liberal Studies)
Creative Intelligence & Innovation
International Studies/Marketing
Law
Mathematics
Mechatronic Engineering
Psychology
Science (Advanced Global Challenges)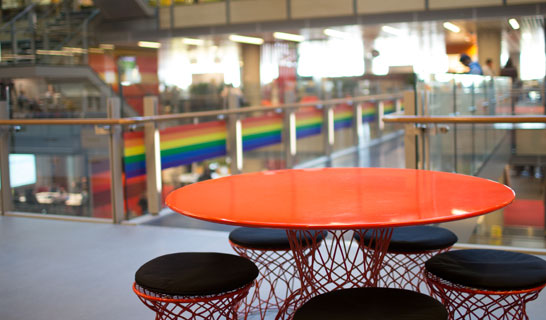 As well as the opportunity to work with talented teams, cutting-edge technologies and best-in-class platforms you'll benefit from:
Innovation: Have the chance to participate in design and in-house hackathons – tap into your creative potential and set free your 'inner entrepreneur'.
Training and development: You'll gain access to important technical and development resources to help you expand your skills and knowledge both during your graduate program and beyond.
Exciting projects: Significant investment in cyber security and quantum cryptography and opportunity to work on greenfield projects.
Collaboration: Incubation and accelerating ideas to deliver products and services in collaboration with customers, partners, start-ups and industry.
Support: You'll be supported by senior management, best-in-breed engineers, as well as by a mentor and buddy.
Community involvement: You'll have the chance to make a difference through volunteering.
Awards and recognition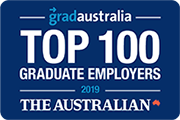 The Australian Top 100
Graduate Employer 2019
#1 Banking and Finance sector


Australian Financial Review and GradConnection Top 100
Graduate Employer 2019
#1 Banking, Finance and Insurance Sector
#8 Most popular Employer

Top Graduate Employers 2019
Our Graduate & Summer Intern Programs
Awards and recognition

Top Graduate Employers 2019