Applications for our 2019/2020 Summer Intern Programs, Global Markets Summer Analyst Program and remaining 2020 Graduate Programs are now open.
Marketing Graduate and Summer Intern Programs
Marketing (Retail Banking Services) Program Overview
We're responsible for developing, driving and executing a range of strategies to promote our brand, products and services to our 10+ million retail and business customers. We create innovative, best-in-market work. We constantly strive to find new ways to introduce market-leading innovations to customers and leverage social media as a key communications channel.

This 10 week program gives you exposure across our diverse business. You'll receive training, networking opportunities, be supported by a buddy and have the chance to contribute meaningfully to our business.

As part of this 18 month structured Graduate Program, you will have the chance to be involved with developing, driving and executing a range of strategies to promote the CommBank brand, products and services to our retail and business customers. You will have the opportunity to work with world class partners including creative agencies, media agencies and experience cutting edge marketing practices. Throughout the program you will get the chance to work in three different Marketing Teams, giving you a holistic marketing experience and an in-depth understanding of multiple areas within the broader marketing function.
During your first rotation you will work in a Product or Segment Marketing Team working with either our retail or business customers. In this rotation you will get exposure to a range of ATL or BTL marketing campaigns, aligned to your interests. During your second rotation you will work in a Marketing Team of choice in our Brand Strategy, Technology Marketing or Marketing Strategy space, learning about what it takes to build a great brand and be a world class marketer. During your third rotation you can choose a specialisation of choice including team options such as: Social Media, Sponsorship, Market Research, Media, Events and Operations. You will also get some experience within our Marketing Risk Team learning about risk management and driving even stronger customer outcomes within our Marketing Teams.
You will form part of a broader cohort under the Retail Banking Services stream, which also incorporates our Commercial, Analytics and Digital Graduates. In addition to your three marketing rotations, you will get the opportunity to work with this broader cohort and get direct exposure to our customers through our branch network, call centres and through a unique Design Thinking experience.
Your program also includes multiple professional development opportunities, including interactive masterclasses, training courses and graduate conferences. These collaborative sessions will enable you to develop leadership capabilities, enhance your presentation skills and critical thinking. You will get exposure to topics such as emotional intelligence, resilience and leading through change, which will prepare you for success during the program and beyond.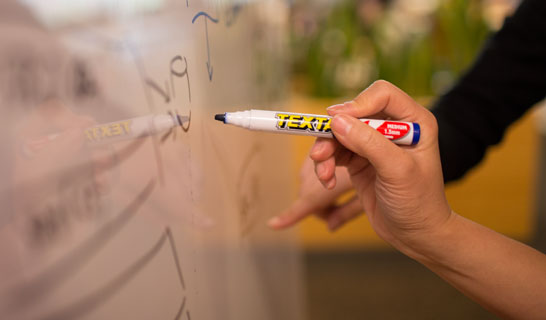 As well as an in-depth understanding of CommBank's marketing area, you'll also benefit from:

Challenging work and diverse experience: You'll have the opportunity to work on exciting and diverse projects that make a difference. This will help you develop a range of new skills and experiences
Responsibility and autonomy: You'll be trusted to deliver outcomes, with the support of your manager and your team, that contribute to CommBank's strategic priorities and goals
An ever-improving Program: We're always refreshing and improving our program so you get the most exciting and engaging experience possible. Your development and experience will be overseen by our Graduate Council to ensure your experience is world class
Support: You'll be mentored by a second year Graduate, experienced rotation managers and a HR Program Manager, who will help you develop and drive your own career
Career success: The program is designed to set you up for your future career and long term success at CommBank
Endless opportunity: You are encouraged to discuss your career aspirations with your rotation manager and HR Program Manager, who can help make them a reality
Networking: You'll have the chance to work with talented people, and form important relationships within the business
Community involvement: You'll have the chance to engage the wider community through graduate-led community projects and initiatives.
Our Graduate & Summer Intern Programs
Awards and recognition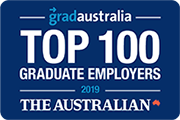 The Australian Top 100
Graduate Employer 2019
#1 Banking and Finance sector


Australian Financial Review and GradConnection Top 100
Graduate Employer 2019
#1 Banking, Finance and Insurance Sector
#8 Most popular Employer

Top Graduate Employers 2019