Applications for our 2019/2020 Summer Intern Programs, Global Markets Summer Analyst Program and remaining 2020 Graduate Programs are now open.
Retail Banking Services Graduate and Summer Intern Programs
Retail Banking Services Program (Commercial) overview
As the public face of CommBank, we deliver a seamless banking experience for the future, to over 10+ million customers. We are the largest and most diverse part of CommBank, offering world class products and services, supported by leading systems and processes.
While our branches and call centres directly support our customers every day, in head office we set the strategy for our products, deliver a world class banking app, analyse insights about our customers to enhance our offerings, design and improve end-to-end processes and identify, prevent and control business risks.
Together, our retail staff, our world class technology and the projects we deliver in head office allow us to support millions of Australians to buy their own homes, open their own businesses and protect and grow their assets.

This 10 week program gives you exposure across our diverse business. You'll receive training, networking opportunities, be supported by a buddy and have the chance to contribute meaningfully to our business.
The Retail Banking Services (Commercial) stream offers an 18 month head office program and includes three structured Retail Banking rotations, as well as giving you branch, call centre and Design Thinking exposure. Throughout the program you will get the chance to rotate through three key Retail Bank areas (Channel Support, Product and a Specialisation of your choice), which will allow you to build diverse capabilities.
During your first rotation you will work in a Channel Support team in an area aligned to your interests. Channel Support is a head office function of our business that directly supports our branch and call centre staff to do their jobs more effectively. These teams have a range of work you can get involved in including business development, communications, change management, project management, strategy development and business performance analysis. During your second rotation you will work in a Product team, working on our Home Loans, Personal Loans, Credit Cards, Savings or Transaction products. Our Product teams are made up of a range of functions you can get involved in, including: product and feature development, acquisition and retention strategy, offer development, product pricing, customer experience, process improvement, risk management and profit & loss management. During your third rotation you will work in a specialisation of your choice. Here you can explore areas that align most to your passions and future career plans. Options include: Strategy, Customer Insights, Market Research, Human Centred Design, Consumer Marketing, Brand Strategy, Social Impact, Innovation Research, Payments, Customer Experience, Behavioural Economics, Risk Management, Publish & Copywriting and more.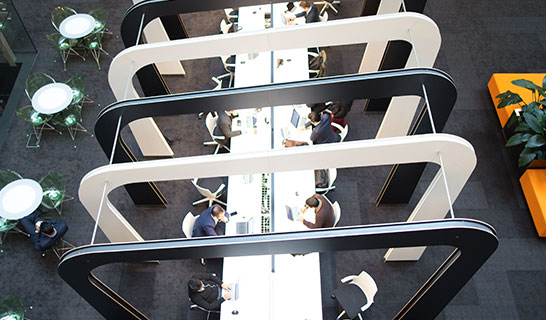 As well as building a strong understanding of the Retail Banking Services area of CommBank, you'll also benefit from:
Challenging work and diverse experience: You'll have the opportunity to work on exciting and diverse projects that make a difference. This will help you develop a range of new skills and experiences
Responsibility and autonomy: You'll be trusted to deliver outcomes, with the support of your manager and your team, that contribute to CommBank's strategic priorities and goals
An ever-improving Program: We're always refreshing and improving our program so you get the most exciting and engaging experience possible. Your development and experience will be overseen by our Graduate Council to ensure your experience is world class
Support: You'll be mentored by a second year Graduate, experienced rotation managers and a HR Program Manager, who will help you develop and drive your own career
Career success: The program is designed to set you up for your future career and long term success at CommBank
Endless opportunity: You are encouraged to discuss your career aspirations with your rotation manager and HR Program Manager, who can help make them a reality
Networking: You'll have the chance to work with talented people, and form important relationships within the business
Community involvement: You'll have the chance to engage the wider community through graduate-led community projects and initiatives.
Awards and recognition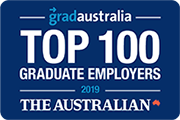 The Australian Top 100
Graduate Employer 2019
#1 Banking and Finance sector


Australian Financial Review and GradConnection Top 100
Graduate Employer 2019
#1 Banking, Finance and Insurance Sector
#8 Most popular Employer

Top Graduate Employers 2019
Our Graduate & Summer Intern Programs