Applications for our 2019/2020 Summer Intern Programs, Global Markets Summer Analyst Program and remaining 2020 Graduate Programs are now open.
Risk Management Graduate and Summer Intern Programs
Risk Management Program overview
Our customers expect us to be there for them when it matters, and they expect us to do the right thing at all times. Our role in Risk Management is to continually improve the way we manage risk to deliver better risk and customer outcomes. We support the Group with strategies and frameworks to assess, report on and manage risks.
This 10 week program gives you exposure across our diverse business. You'll receive training, networking opportunities, be supported by a buddy and have the chance to contribute meaningfully to our business.
As part of our 18 month program, our tailored experience has a 3 rotation structure which allows you to experience the full spectrum of what Risk Management does across the Group. Through the rotations, you will have an opportunity to design, review or develop risk policies, principle standards, methodologies and measurements to ensure the management of risks is within the agreed risk parameters.
You will have an opportunity to work across a range of specialised Risk divisions such as:
Business & Private Banking Risk
Institutional Banking & Markets Risk
Retail Banking Services Risk
Enterprise Services Risk
Compliance
Group Credit Risk
Operational Risk
Portfolio & Market Risk Management
Risk Strategy & Optimisation.
The opportunities are endless and the work provided is varied and different.
The specific Portfolio & Market Risk Management (PMRM) stream on the Risk graduate program is an exciting opportunity to launch your career as a quantitative risk professional. Gaining broad experience during three rotations within the team, you'll get the chance to develop credit and market risk models and perform advanced analytics to provide key risk and business insights.
Some of the exciting projects previous graduates worked on include:
Developing Probability of Default, Loss Given Default, or Exposure at Default estimates for credit portfolios, for use in capital calculation, loan originations or business decision making
Developing and testing pricing models, statistical behavioural models, historical value a risk models and Monte Carlo simulation models for use in measuring market risk in the trade book, interest rate risk in the banking book and derivative counterparty credit risk.
By the end of the program you will have gained a solid foundation in risk modelling, and first-hand experience in developing advanced risk models in collaboration with business stakeholders.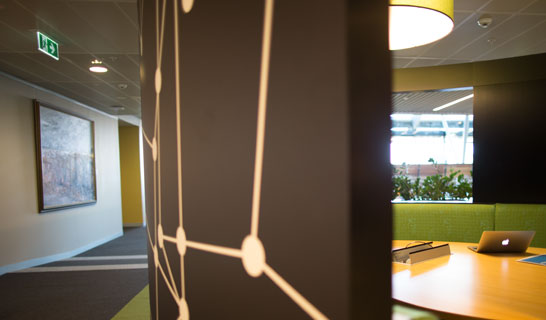 As well as an understanding of the Risk Management area, you'll also benefit from:

Industry knowledge: You'll learn all about the current market with exciting, fast-paced work based on real-world scenarios
A great team: You'll work alongside friendly, supportive and diverse people.
The chance to make a difference: You'll work on new policies and Programs, which could have a big impact
Training and mentoring: You'll receive plenty of training and mentoring. You'll also be provided with a training budget.
Our Graduate & Summer Intern Programs
Awards and recognition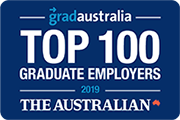 The Australian Top 100
Graduate Employer 2019
#1 Banking and Finance sector


Australian Financial Review and GradConnection Top 100
Graduate Employer 2019
#1 Banking, Finance and Insurance Sector
#8 Most popular Employer

Top Graduate Employers 2019