CommBank to launch multiple online innovations and enhancements to deliver simplified and personalised customer experience online

CommBank to launch multiple online innovations and enhancements to deliver simplified and personalised customer experience online
CommBank unveils world first banking social support forum and new commbank.com.au
12 June 2013: Commonwealth Bank today launched a new online support forum, Support Community, a world first for a retail bank, and unveiled a new look and enhanced user experience for CommBank.com.au. Both technology innovations are set to evolve the customer experience and provide consumers with a more intuitive and personalised service online.
Drew Unsworth, General Manager, Online Banking, Commonwealth Bank, said, "Our customers are demanding a new banking experience that puts the world's most advanced technology at their finger-tips – whether it's in a branch, on a smartphone or their tablet. And for those touch points to seamlessly work together, not independently.
"CommBank.com.au is one of Australia's most visited websites and it's therefore essential that it connects with consumers more directly to give them greater control and access to information that enables them to make informed financial decisions that are relevant to the life stage they are at. What's more this experience needs to be tailored to their needs, serving content that's applicable to them and not a 'one size fits all approach.'
"Our launch of SupportCommunity is putting the world's most advanced technology at our customer's finger tips and utilising the power of crowdsourcing to resolve queries in real time, making everyday banking easier," added Mr Unsworth.

AUSTRALIA'S #1 FINANCIAL SERVICES DESTINATION IS REVAMPED
CommBank.com.au, Australia's number one financial services destination and top ten most-visited websites in Australia will launch in June with a dramatically different look. The extensive changes are a reflection of the shifting requirements of customers – including a decluttered and simplified user experience will ensure everyday functions such as Log on; Locate us; Rates & fees; and Latest offers; are easy to find and are presented in a more digestible format.
Consumers will experience a more intuitive and personalised experience on the website with new sections including 'Stuff I like.' Consumers will be able to star content they like and return to it later, search their history and explore new content that is trending. A CAN magazine style section will provide content based on needs and key life events ensuring customers can quickly and easily access relevant information to their financial goals.

SUPPORT COMMUNITY
Backed by Lithium, a leading social crowdsourcing platform, Support Community will launch in July and allow customers to search for support and advice about retail and business products and services, share their knowledge and participate in discussions. Accessible from CommBank.com.au, NetBank and the CommBank Facebook pages, questions will be answered in real-time by the community as well as CommBank experts, allowing consumers to resolve problems quickly and easily.
In addition to providing a personalised online experience across any device including desktop, tablet and mobile, Commonwealth Bank will be utilising Support Community to invite consumers to submit posts, vote and share insights across all social, mobile and cloud platforms. The first bank to utilise Lithium's single, integrated set of tools to engage with customers online, Commonwealth Bank will be asking consumers to play an integral role in shaping the future of banking in Australia with an ideas exchange forum and virtual focus groups.
- ENDS -
For more information contact:
Sarah Gibbons
Commonwealth Bank
P: (02) 9118 1706 | M: 0403 681 515
E: sarah.gibbons@cba.com.au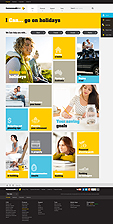 Media contact:
Sarah Gibbons,
Commonwealth Bank
E sarah.gibbons@cba.com.au
T (02) 9118 1706
M 0403 681 515
Share this page