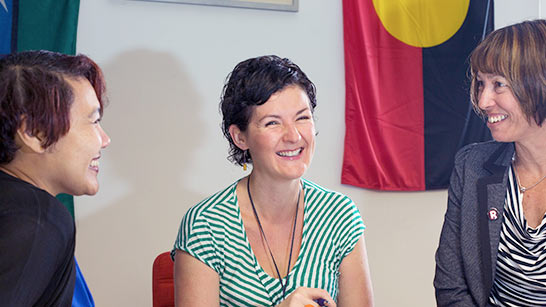 Our large, diverse organisation has a range of skills that we can donate to help charity, community groups and social enterprises achieve their goals.
Our staff have the opportunity to volunteer their expertise through skilled volunteering and secondment programs.
We are a member company with Jawun, a leading non-profit organisation that brings together corporate Australian and Indigenous social enterprises. Through Jawun, Commonwealth Bank staff complete secondments to help build skills in Indigenous Australian enterprises.