Help us help the Clown Doctors.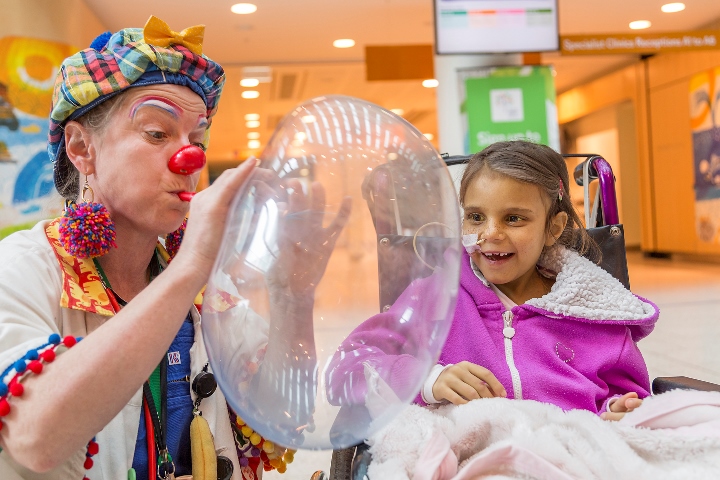 With skill, empathy and a whole lot of fun, these professional entertainers do so much for kids in hospitals around the country. As a founding partner, Commonwealth Bank has been proudly supporting the Clown Doctors since 1999.
Each year, the Clown Doctors help the lives of more than 240,000 sick children and their families by conducting 'Clown Rounds' in every major children's hospital in Australia. And with the help of our people, the Clown Doctors continue to deliver fun and laughter across the country.
During April, you can help us help the Clown Doctors deliver more emergency fun by donating in any CommBank Branch or online. We're aiming to raise $500,000 in additional support for the Clown Doctors this year, which will create 64,000 magic moments with patients, families and staff. Amazing.