*Valid for new business cars financed between $35,000 and $100,000 up to 3 years old.
Why choose our Equipment Loan?

Once we have everything we need, all you need to do is sign your finance agreement online. After that, you can leave the rest with us – we'll transfer the money to your supplier so you can get your new car or equipment quickly.

Whether you're a small business or large corporation, our Australia based Equipment Finance Specialists can help you get the new car or equipment you need to put to work in your business.

We'll look at your anticipated cash flow and give you a range of finance options. Choose to pay monthly over two to five years and customise your repayment by including a balloon payment at the end of the agreement to lower your regular instalments.
Want to work out your monthly repayments?
Here's what you get
You own the car or equipment and we'll take a mortgage on it as security for your new loan.
You may be able to claim input tax credits for the GST included in the car or equipment's price and also claim the depreciation and interest components of the repayments.
Four easy steps to get funding – how it works

We'll give you a breakdown of the costs and interest. We just need to know:
What you want to finance
How old it is
The finance amount.

The process is fast and simple:
Eligible CommBank customers can receive a conditional credit decision online. Otherwise we will contact you to process your application over the phone.

When your application is approved:
You can sign your finance agreement online using our SmartSign paperless technology.

Leave the rest with us:
We'll transfer the money to your supplier within four hours of you signing your agreement online.
How to customise your repayment amount
If you select an Equipment Loan or Hire Purchase arrangement you can reduce your monthly repayments by taking a portion of your loan and paying it as a lump sum at the end of the loan term. This is called a balloon payment.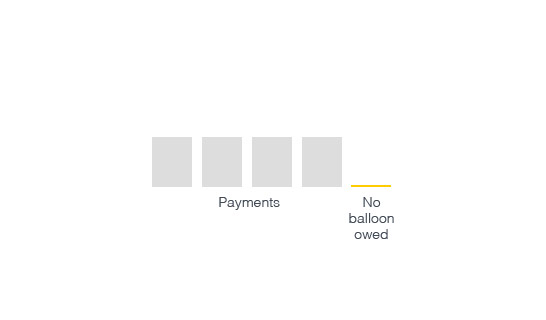 Your monthly repayments are higher, but you pay less interest and no lump sum to pay at the end of term.
Check out our other financing solutions
Things you should know:
As this information has been prepared without considering your objectives, financial situation or needs, you should, before acting on the information, consider its appropriateness to your circumstances. Applications are subject to the Bank's normal credit approval and suitability of the asset. Fees and conditions apply.
You should seek independent, professional tax advice before making any decision based on this information.