Business review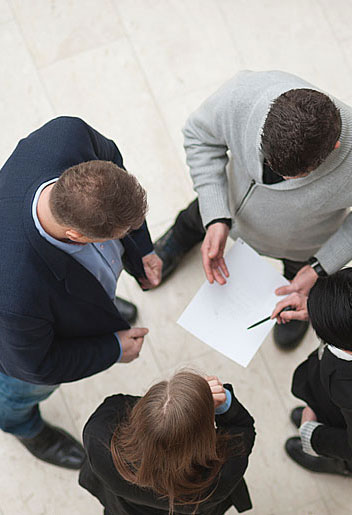 Regularly reviewing your business is the best way to keep everything on track. It lets you identify what's working – and what isn't – and should include the following elements.
Every 12 months or so, arrange a free business review with a business banker. We'll work with you to:
Get to know you and your business
Understand what's important to you and why
Review your current banking options and make recommendations to ensure you're getting the best banking solutions for your needs
Look at your finances and see what can be improved
A business review with a business banker can help you identify ways to better manage your finances
Review your business plan, paying particular attention to the SWOT (strengths, weaknesses, opportunities, threats) analysis
Identify where you need to focus attention
Look at whether your stock is moving fast enough to properly manage cash flow
Consider whether you're spending too much time servicing lower-revenue customers
Think about what your customers have been telling you, either in words or by their behaviour
What can you do to get more of them, keep them for longer or make them advocates of your business?
Consider recognising and rewarding your most profitable customers to show how much you value them
Review every supplier's services
Are their products, prices and delivery capabilities the best for you?
Examine your competitors' prices, promotions and service
Do they have strategies you can adopt to improve your offerings?
Consider whether you should be investing more – or less
Make sure you are targeting the right people and using the best channels for your business
Do you need to start building stronger networks?
Look at whether you should be investing in newer equipment or technology
Consider whether it's time to switch from leasing to buying
Talk to a business banker about different ways to secure assets
Conduct performance reviews
Let them know how valuable they are, what they are doing well and where you can help them improve
Arrange for training if necessary
Consider employing people to help if you are a sole trader
Call 13 1998 to arrange a free business review with a business banker.
Important information
As this advice has been prepared without considering your objectives, financial situation or needs, you should, before acting on the advice, consider its appropriateness to your circumstances. View our Financial Services Guide (PDF 59kb).