Trading offshore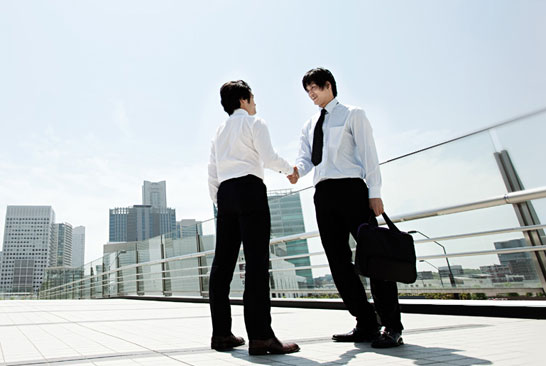 Importing and exporting can stretch your finances to the limit. It takes a significant amount of time to transport goods to market, and every importer or exporter is impacted by fluctuations in the Australian dollar.
Four key areas affect trading offshore:
The impact of the Australian dollar
Managing currency risk
Managing your payment terms
Financial solutions
Whether you are importing or exporting, an unexpected change in the value of the dollar can impact your profits
Controlling exchange risk is critical
Most offshore transactions take place in a foreign currency like US dollars or Euros
The Australian dollar has a floating exchange rate, so its value can rise and fall from day to day
An unexpected surge or slump in the value of the Australian dollar can cost or make you money, depending on the movement
For example, the dollar that was worth 97 cents on the day you sent your order may have fallen to 87 cents by the time the goods arrive, weeks later
The value of the dollar affects you differently if you're buying or selling offshore
Falling Australian dollar

You order USD50,000 of shoes from India when 1AUD is 90cents
Cost is AUD55,556
When order arrives three months later, AUD has fallen to 80US cents
Cost is now AUD62,500

You receive an order from Germany for EUR30,000 of furniture when 1AUD is 50 Euro cents
Sale is AUD60,000
When furniture arrives in Germany three months later, AUD = 60 Euro cents.
Order is now worth AUD50,000
The size of your currency risk depends on your payment terms and the size of each transaction.
Guard against currency risk using:

Forward Foreign Exchange – a contract that allows you to lock in an exchange rate for a specific date and plan with certainty, even if a transaction isn't due to be settled until a future date
Currency Options
 – gives you the right, but not the obligation, to exchange at a specified rate on a specified date
Flexible Forwards
 – combine the security of a Forward Exchange Contract and the flexibility of a Currency Option to protect your business against adverse exchange rate movements, while still benefiting if the exchange rate moves in your favour
Depending on payment terms and shipping arrangements, you may have a cash flow gap due to the time lag between paying for a product and getting paid by your customer
Choose the payment terms that work for you:
Importer pays upfront before goods are shipped

Open account or clean payment

Importer can order goods up to an agreed value 'on account', before settling on agreed terms (eg, 30 days from dispatch)

Sight documentary collection

Importer pays for goods at sight, after taking up shipping documents that allow goods to be released to them
Exporter's bank sends the documents to importer's bank, and the importer pays their bank which remits funds back to exporter

Term documentary collection

Process is same for term documentary collection, except shipping documents are released and payment is received by the exporter through its bank after the agreed term (eg, after 60 days)
An electronic funds transfer to a foreign bank
Usually provides cleared funds in around three days

Letter of credit or documentary credit

A conditional guarantee from the importer's bank to the exporter's, guaranteeing payment when the shipping documents are released
A letter of credit allows the exporter to ship the goods, confident that they will be paid for them based on the credit standing of the importer's bank

A short-term loan for importers or exporters, helping them to close the cash flow gap

Allows exporters to take out short term loans against invoices billed to a primarily overseas debtor
The invoiced debtor is insured by an eligible trade credit insurer
On open account transactions, borrow up to a maximum of 81% of the value of each invoice
Insured export finance can be used with both open account and documentary collection payment terms
Important information
This advice has been prepared without considering your objectives, financial situation or needs. Before acting on the advice, please consider its appropriateness to your circumstances. All products mentioned on this web page are issued by the Commonwealth Bank of Australia. View our Financial Services Guide (PDF 59kb).