Fast and reliable payment options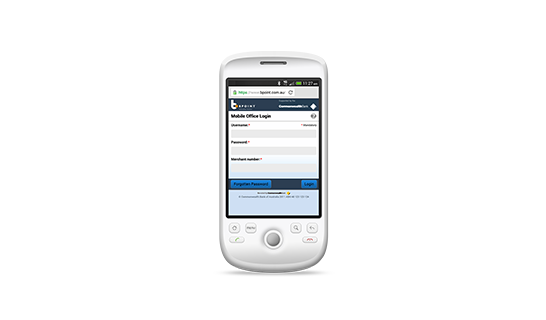 BPOINT gives your customers the ability to pay you online, over the phone, or via direct debit and brings together all your payment data, no matter how your customer pays.
Your BPOINT payment page can be customised with your own branding. Customers simply enter the details from their invoice to direct the payment to your business account.
Use the portal to process one-off and batch payments and refunds, and also schedule direct debits from your customers from here so you never have to remember to get their details again.
BPOINT broadens your customers' payment options while streamlining your reconciliation process in one simple solution.
Business Benefits
BPOINT is the easy way to add an online payment option to your business. All your customers need is their invoice number.
BPOINT's world-class infrastructure ensures fast processing speeds, real-time authorisations and same-day settlement* to put funds in your account faster.
With all your payment data in one place, it's easier to keep track of and reconcile your payments, cutting your overheads and saving you time.
BPOINT's world-class security ensures your customers' data is secure, allowing for confidence and peace of mind.
Important information
* Everyday Settlement available to eligible customers with a Commonwealth Bank business transaction account and a linked Commonwealth Bank merchant facility. 'Same day' includes all card sales before 5:30 pm (AEST).
As this advice has been prepared without considering your objectives, financial situation or needs, you should, before acting on the information, consider its appropriateness to your circumstances. Please view our Merchant Agreement, Financial Services Guide and Operator and User Guides at our Merchant Support Centre.