Business made simple
Streamline your transaction processing and stock management with a CommBank EFTPOS solution that integrates with your POS system.
If you have a MICROS POS you can link your terminal directly without the need for middleware, or integrate and connect other POS systems through PC-EFTPOS.
We offer a market-leading, fully compliant, integrated MICROS solution, with Tap and Go technology, as well as the only integrated cordless solution available.
You'll also enjoy the peace of mind of round-the-clock customer support − 24 hours a day, 7 days a week.
Request a callback
Work smarter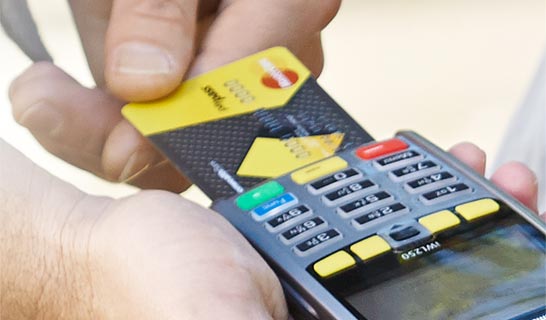 Keep track of what has been sold throughout the day across many stores
Better manage inventory levels
See which items are the hot sellers.
Minimise potential downtime with a range of broadband connectivity options including IP-based wireless
No need to tie up your phone line
Faster transaction processing time.

Match sales more easily with the dual reporting available from your point-of-sale system and CommBank
Predict busy times at your stores to better plan for staffing levels
Ensure all transactions are being captured and settled to your account
Get a total view of your business from anywhere.
Speed shoppers through the queue with contactless payments
Streamline your business processes
Save time reconciling and consolidating reports
Avoid double-handling of information
Faster transaction processing and improve accuracy from transactions driven by your POS system
No manual rekeying means no potential for errors to occur.
Integrate directly with any of MICROS POS software for simple, streamlined reconciliation
Real-time authorisations and same-day settlement with your CommBank business transaction account
Fixed or wireless terminal integration
Process tips conveniently
Installation support and staff training from MICROS with 24 hour support.
Related case studies
Our Merchant Services solutions helped to streamline rent collection and management of operating expenses for high-quality student accommodation.
Learn more
Important information

As this advice has been prepared without considering your objectives, financial situation or needs, you should, before acting on the information, consider its appropriateness to your circumstances. Please view our Merchant Agreement, Financial Services Guide and Operator and User Guides at our Merchant Support Centre.