Are you Australia's Sharpest Business Mind?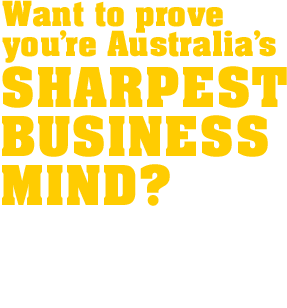 CommBank is looking for Australia's Sharpest Business Mind. We use our business brains every day to help businesses succeed, using robust analysis and critical thinking on the latest business and market developments. We're continually putting ourselves to the test and now it's your turn.
Take our interactive challenge and test yourself against your peers.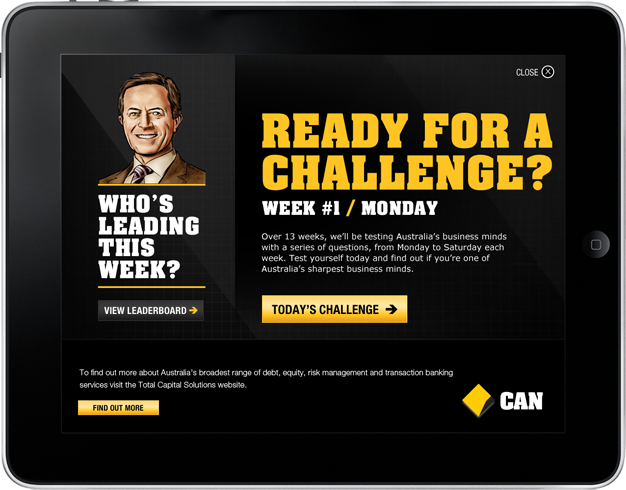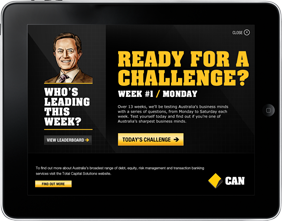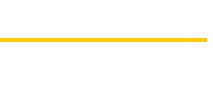 The winner of each week will be immortalised in illustration, framed for your office, published in the Australian Financial Review and added to the Champions Gallery. The challenge starts on July 2 and runs for 13 weeks, giving you 13 chances to prove your business acumen.
Install the Financial Review app for iPad and look for the Australia's Sharpest Business Mind Challenge.