1. Your profile
After you log onto NetBank, you can now access your profile from a menu at the top right of the screen. Just click on your initials.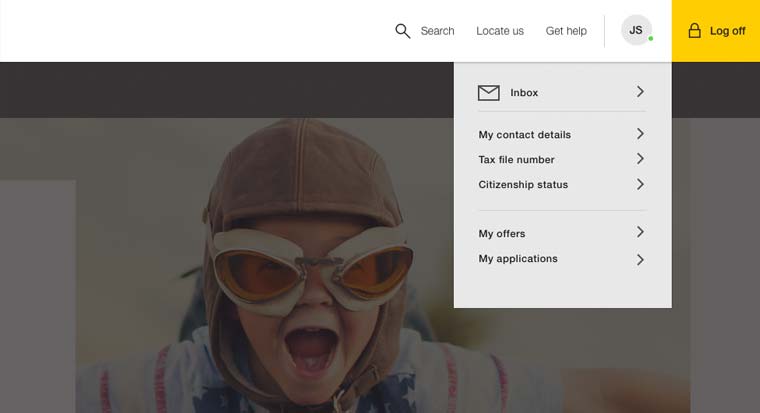 You'll also see this new menu so you can browse the CommBank site from the PRODUCT & TOOLS tab while staying logged onto NetBank.

Note: you'll see your own initials with a green dot next to the Log off button while you're navigating the CommBank site – this is to show that you're still actively logged onto NetBank while you're browsing.
Also, the yellow button will say Log off rather than Log on while you're browsing on your tablet or PC.

Please remember to log off after you're finished browsing on CommBank. You will be logged off automatically after 15 minutes of inactivity, but it is safest to log off yourself as you would in NetBank.
You can tell us what you think about the changes in this quick survey.