1. Log on
We've redesigned the log on page and now you'll see the log on bar on the right of your screen when you click log on. Now you can choose between logging on to NetBank, CommBiz or CommSec all in one place.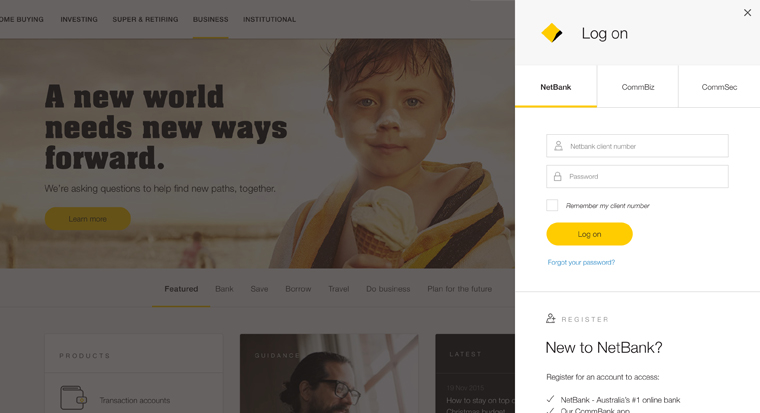 2. Menu
To simplify your experience we've updated the menu so it's easier to find personal and business information.
3. Browser support
If you're using an old browser (like Internet Explorer 8 or 9), it's time to update. You can read more about online security and why it's important to keep your browser up to date.
You can tell us what you think about the changes in this quick survey.