What's an investment bond?
Also known as an insurance bond, it combines many of the features of a managed fund and a life insurance policy, with the added benefit of the investment bond provider paying 30 per cent tax on any earnings in the bond
You can select from investment options that invest in assets such as shares, property, fixed interest and cash
It is flexible enough to suit a wide range of needs and different situations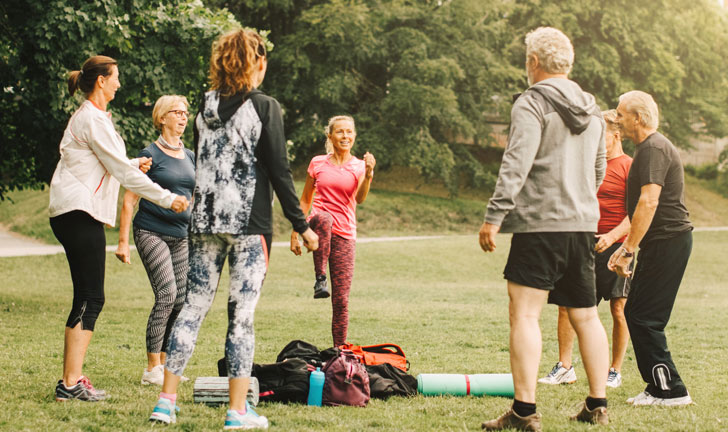 Features & Benefits
Grow your investment with confidence
Investment options
Offers a choice of nine investment options including four multi-sector options and five single-sector options.
Investment option guarantees
Offered on four of our nine investment options. Designed to provide certainty as to the minimum value of your holdings in an investment option.
Death Benefit Guarantee
Provides certainty as to the minimum amount that will be paid on the death of the last Life Insured.1
Award-winning
Winner of AFA's Investment Bond of the Year Award, 12 years running (2008 through to 2019).2
Tax-effective investing
Investment bond earnings are taxed at 30 per cent
Withdrawals don't attract personal income tax if you have held the bond for at least 10 years, subject to satisfying the 125% rule (where each year's contributions don't exceed 125% of the previous year's contributions)
No capital gains tax if you switch between investment options or transfer ownership of the investment bond
You don't need to include any investment bond earnings in your annual tax return while your money remains invested
They may be suitable for:
High-income earners looking to maximise tax efficiencies
Retirees in need of a tax-paid income stream
Families wanting to save for young children through a Child Advancement Policy
Anyone looking for alternatives to super, certainty in estate planning and wealth distribution with little or no tax reporting
Our partnership with AIA Australia
We've partnered with AIA Australia to actively improve the financial health and wellbeing of Australians. We believe in providing the right solutions for the right circumstances and to make your life better. AIA Australia delivers innovative retirement solutions, and is committed to helping you make healthier lifestyle choices every day with rewards along the way.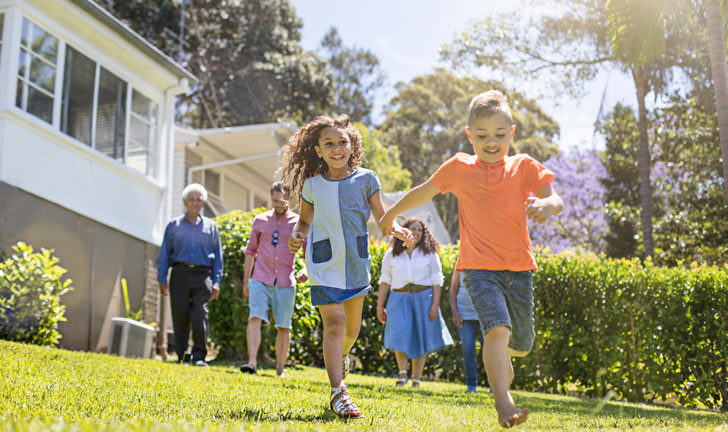 For more information
To learn more about Investment Growth Bonds visit AIA Australia Investment Growth Bonds.
Investment information & forms
Looking for information on current performance or important forms related to Investment Growth Bonds?
Things you should know
1 To qualify for the Death Benefit Guarantee, the younger Life Insured on the policy must be less than 85 years of age at the policy commencement. While the policy remains in force, the Death Benefit Guarantee will continue to apply until the 99th birthday of the last surviving Life Insured.
2 AFA Investment Bond of the Year Award winner from 2008 through to 2019. Benchmarked on scores for financial, market and product strength factors.
The Target Market Determinations (TMD) for our financial products can be found at www.cfs.com.au/tmd and include a description of who the financial product is appropriate for, and any conditions on how products can be distributed to customers.
Investment Growth Bonds are issued by AIA Australia Limited (AIA Australia) ABN 79 004 837 861 AFSL 230043 (AIA Australia). AIA is not part of the Commonwealth Bank of Australia (CBA) Group of companies. CBA and its subsidiaries do not guarantee the obligations or performance of AIA Australia or the products it offers. A Product Disclosure Statement (PDS) for the Investment Growth Bond is available by clicking here. It can also be obtained from your Financial Adviser or by calling 1800 624 100. 
Neither the AIA Company Limited nor any of its subsidiaries (other than AIA Australia to the extent provided for in this document) guarantee the performance of the Investment Growth Bond or the repayment of capital or interest by AIA Australia. Investments in the Investment Growth Bond are not deposits or other liabilities of the AIA Company Limited (other than AIA Australia). Investment products are subject to investment risk which may result in loss of income and principal invested. AIA Australia as product issuer does not guarantee the performance of the Investment Growth Bond except as expressly stated in the PDS. The offers made in this PDS are currently available only to persons receiving this document within Australia. Applications from outside Australia will not be accepted.
This information is general advice only. You should consider your personal circumstances, financial objectives and needs and the relevant product disclosure statement before making a decision to purchase or continue to hold a product.
Taxation considerations are general and based on present taxation laws and may be subject to change. AIA Australia is not a registered tax (financial) adviser under the Tax Agent Services Act 2009 and you should seek tax advice from a registered tax agent or a registered tax (financial) adviser if you intend to rely on information in the case study to satisfy the liabilities or obligations or claim entitlements that arise, or could arise, under a taxation law.