There are fraudulent emails currently in circulation claiming to be customer satisfaction surveys from the Commonwealth Bank.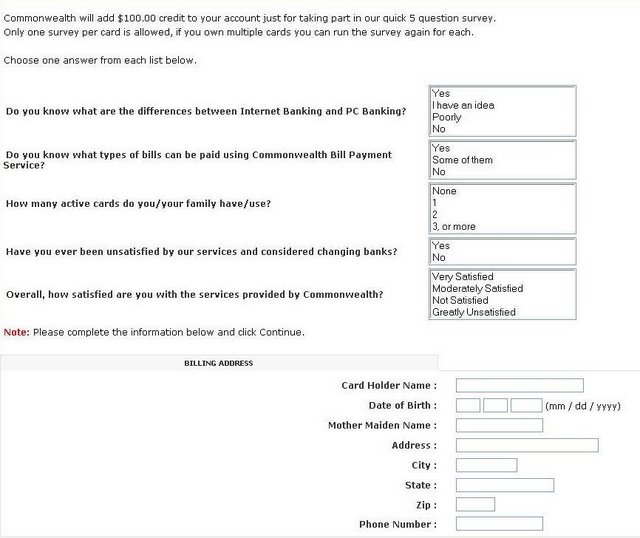 These emails direct recipients to a fake website and request customers enter some or all of the following confidential banking details:
Your date of birth
Postal address
NetBank Client Number
NetBank Password
Credit card number & expiry
Credit card verification code
Although these emails may appear genuine, they are fraudulent and should be deleted immediately.
The Commonwealth Bank does not send emails requesting you to confirm, update or disclose your confidential banking information. If you have responded to a hoax email, call the NetBank Help Desk immediately on 13 2221 and select option 4 (24 hours a day, 7 days a week).
For further information on how to stay safe online please visit our Security Centre or download a free PDF copy of the NetBank Security Guide.