Customer tips for managing your credit card
To help you get the most out of your credit card, here are some tips from other CommBank credit card customers.
Log on to NetBank daily to keep track of the latest activity on your card.
Check the types of credit cards available from your bank. If your financial situation changes, there may be another card more suitable to your needs.
Set up automatic payment from your Smart Access to credit card.
Always pay the full amount back every month, so as not to pay interest on the account.
Set up free text reminders so you always know when a payment is due.
Treat your credit card like a debit card and only spend the money you have.
Consolidate your credit cards to reduce the risk of accumulated debt. CommBank can help you with this.
Avoid late fees by transferring money into your CommBank credit card a few days before the due payment date.
Set up an online auto transfer to pay off an amount each week from your salary.
Earn more reward points by using your American Express rewards card when an American Express surcharge isn't applied to your purchases.
Use your credit card rewards point for special occasions like weekends away or Christmas dinner.
Understand how your interest free period works, and then time your purchases accordingly.
Checking your statement when it arrives means you can track spending and identify any incorrect charges.
Check NetBank real time* (the best part of CommBank credit card features) activity at least once every few days and report any transaction you believe is not authorised by you.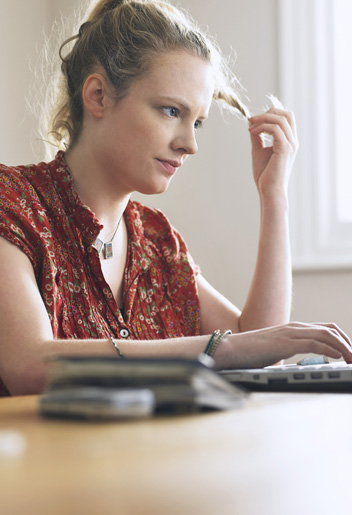 Important Information
* Excludes manual transactions and some contactless payments.