Get more out of your super with your TFN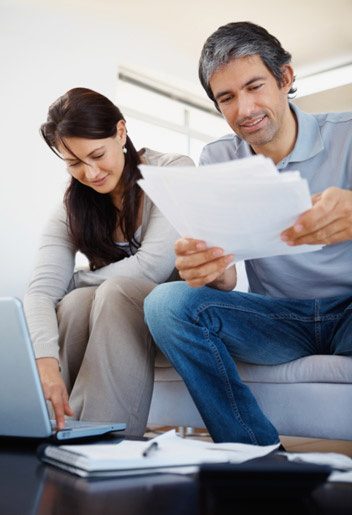 Your Tax File Number (TFN) is the unique, confidential number which links all your investments, superannuation and taxation to your identity.
Assigned to you by the Australian Taxation Office (ATO), it applies for the rest of your life and its use is protected by legislation. Although a super fund trustee is authorised to collect your TFN, it is not compulsory to provide your TFN. If you do provide your TFN to your super fund, the fund should only use it for legal purposes.
Here are some things you should be aware of if your super fund doesn't hold your TFN:
You may pay more tax on super contributions
Instead of the 15% tax that's charged on before tax contributions, which includes contributions from your employer, you may be charged up to the highest marginal tax rate
The highest marginal tax rate from 1 July 2015 is 45% plus Medicare levy of 2% and the temporary budget repair levy of 2%, totalling 49% – that's an extra 34% tax you may pay
You might be missing out on extra contributions
Your super fund will not be able to accept your personal after-tax contributions into your account
This also means you're unable to take part in the government co-contribution scheme
You may not be included in super searches
The ATO uses TFNs to identify and help minimise the number of super accounts we accumulate
If your super fund has your TFN and you've given your fund permission, your fund can help you find other super accounts (including lost accounts) by searching the ATO database on your behalf
From the search, the fund will let you know where your other accounts are, which makes bringing your super together easier.
Don't lose out, call your super fund today and provide them with your TFN. Just like your date of birth, your TFN is another number that's important throughout your life.

The good news is, if you're an Essential Super customer, you can update your TFN easily through NetBank or by calling 13 4074.
Important information
This article is intended to provide general information only and does not take into account your individual objectives, financial situation or needs.
Taxation considerations are general and based on present taxation laws and may be subject to change. You should seek independent, professional tax advice before making any decision based on this information.
The Commonwealth Bank is also not a registered tax (financial) adviser under the Tax Agent Services Act 2009 and you should seek tax advice from a registered tax agent or a registered tax (financial) adviser if you intend to rely on this information to satisfy the liabilities or obligations or claim entitlements that arise, or could arise, under a taxation law.
Colonial First State Investments Limited ABN 98 002 348 352, AFS Licence 232468 (Colonial First State) is the Trustee of Commonwealth Essential Super ABN 56 601 925 435 (Fund) and the issuer of interests in Essential Super which is a product of the Fund. A Product Disclosure Statement (PDS) for Essential Super is available in branch, from commbank.com.au/super or by calling 13 4074. You should read the PDS and assess whether the information is appropriate for you before making an investment decision. Colonial First State is a wholly owned subsidiary of Commonwealth Bank of Australia ABN 48 123 123 124 ('the Bank'). The Bank provides certain distribution and administrative services to the Trustee. The Bank and its subsidiaries do not guarantee the performance of Essential Super.
Information in this article is up to date as at 1 July 2015.