What is Simple Life?
Simple Life is insurance that helps protect your lifestyle and the people who depend on you. You might consider it when your circumstances change such as changing jobs, entering the property market, or starting a family.
Simple Life offers four types of cover, with benefits paid as a lump sum – Life Cover up to $1 million, Total and Permanent Disability Cover up to $500,000, Critical Illness Cover up to $200,000 and Bill Protection up to $5,000. To make things simpler, you can choose from one of our packages, or any combination of covers when you get a quote.
A simple, 4-step process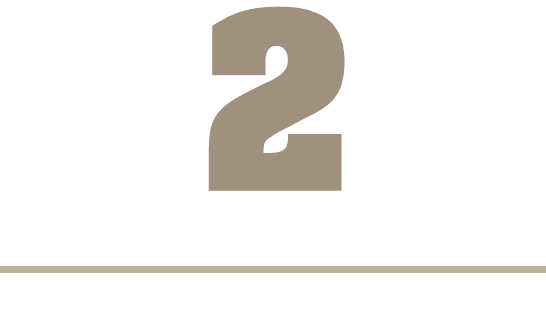 No medical questions or checkups. Just a handful of questions like your age, gender and smoking habits.

Use your CommBank credit card – or any other - for your monthly payment between the first and the twenty-eighth day of the month.
Simple cover
Be prepared for the unexpected - choose one, or any combination of our four types of cover.
This can pay a benefit of up to $1 million if you pass away, or become terminally ill. It's designed to help with debt, to put dependents through school and to provide financial support for your partner.
Learn more about Life Cover
This can pay a benefit of up to $200,000 if you suffer a critical illness like cancer, stroke or major heart problems. It's designed to help with out-of-pocket-costs like medical bills and lifestyle expenses, such as relocation costs for your family while you're under medical care.
Learn more about Critical Illness Cover
This can pay a benefit of up to $5,000 if you can't work because of a disability or involuntary unemployment. It's designed to help with short-term expenses, like household bills and rent.
Learn more about Bill Protection
Which suits you best?
Our packages are easy to understand and provide cover for a wide range of unexpected life circumstances. You can also design your own package with our Custom Cover option when you get a quote - and tailor Simple Life to suit your needs.
Please read Simple Life's Product Disclosure Statement – so you know what you're covered for, and what you're not – and to make sure this product's right for you.
Please note:
Package premiums in the table above are based on an 18-30 year old female non-smoker
Simple Life does not cover you for pre-existing conditions – and other exclusions apply
When you get your quote, you'll also be able to add Bill Protection
With any cover or package purchased, there's a cooling-off period
If you're unsure how much cover you might need, we've built a simple calculator to help you
Simple support
Find out everything you need to know about applying for Simple Life, from getting a quote to where to get help if you need it.
Learn more
There are so many jargon terms for insurance out there, like 'FSG' and 'cover start date'. So here's a complete list of what they mean, in plain-English.
Look up a term
For all your burning questions, why not visit our FAQ section. It probably already has the answer you need.
See our FAQs
In the unfortunate event you or your family ever need to make a claim, it's important you call us on 13 3982 as soon as possible after the claim event occurs.
Learn more about claims
Things to know before you Can:
As this information has been prepared without considering your personal objectives, financial situation or needs, you should, before acting on it, consider its appropriateness to your circumstances. This information is provided by CMLA and CIL (as relevant) and where we refer to 'we', we mean either CMLA or CIL.
Please refer to the Simple Life Product Disclosure Statement for full benefit details, terms, conditions and exclusions. A Product Disclosure Statement (PDS) and Financial Services Guide (FSG) for Simple Life are available online or by calling 13 39 82 between 8am and 8pm (AEST) Monday to Friday. If you call this telephone number, you may be speaking with customer service representatives from AEGON Direct & Affinity Marketing Services Australia Pty Ltd ABN 35 082 524 785 AFSL 236657 (AEGON). AEGON is authorised to issue Simple Life on behalf of CommInsure.
The issuer and insurer for Life Cover, Total and Permanent Disability Cover and Critical Illness Cover is The Colonial Mutual Life Assurance Society Limited ABN 12 004 021 809 AFSL 235035 (CMLA). The issuer and insurer for Bill Protection is Commonwealth Insurance Limited ABN 96 067 524 216 AFSL 235030 (CIL). CMLA & CIL are wholly owned but non-guaranteed subsidiaries of the Commonwealth Bank of Australia ABN 48 123 123 124 AFSL 234945. CommInsure is a registered business name of CMLA & CIL.
The Commonwealth Bank of Australia does not guarantee the obligations or performance of CommInsure or AEGON or the products they offer.