Australia's #1 online banking platform is now simpler and easier than ever before. After listening to your customer feedback, we've enhanced NetBank's features to give you an online banking experience like no other.
We've commenced the roll out so watch the videos to learn more about how the new and improved NetBank can help you keep track of your finances easily as well as help you reach your goals faster.
Tell us what you think.
We'd love to hear your opinion and ideas about NetBank. You're invited to join our Customer Feedback Panel to help us improve your online banking experience.

Have a question?
Your answer can be found on our
FAQ page
.
New look NetBank.

We've introduced a simplified design.
A new navigation bar to make it easier to find what you want, when you want. All the options for managing your account, including updating your account details and changing your pin, are now grouped under a new "More" tab. Easy.
At the bottom of each page, you'll find a new section with access to foreign exchange rates, tools and more to help simplify your everyday banking.
Stay on top of your money.

The new updates provide easier access to important information.
Enjoy easier access to important information such as scheduled transfers, due date of your next credit card payment and more.
An improved transaction history search feature will make finding specific transactions a breeze.
We're helping you save.

We're also introducing a new tool designed to help you reach your savings goals faster.
Simply select your savings goal, your target amount, and the date you want to achieve your goal by.
Then keep on track with a regular savings plan and watch your money grow.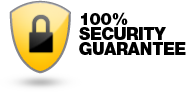 Our NetBank 100% Security Guarantee means we'll cover any loss should someone make an unauthorised transaction on your account using NetBank – provided you protect your Client number and Password, and immediately notify us of the loss, theft or misuse of your password and of any suspicious activity on your account.