Make the most of your money: subscribe to Common Cents today.
MAKE THE MOST OF YOUR MONEY:
SUBSCRIBE TO COMMON CENTS TODAY.
Common Cents is our new monthly newsletter looking at some of the important financial issues facing Australians today. It's packed full of tips to help you make the most of your money on a daily basis, proving that a few small changes can deliver generous returns.
Why not subscribe for future issues?


Get articles like this direct to your inbox: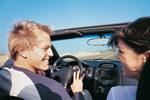 How to secure a stronger financial future
Five questions to ask a financial planner
Seeing a financial planner can help you reach your goals more quickly, but choosing the right person is key. Subscribe today for more handy tips like this.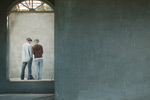 Buying property 'off the plan'
Buying off the plan can help you lock in a winning price and save thousands on stamp duty, but there are pitfalls for the unprepared. To help you make the right financial decisions, subscribe to our new newsletter.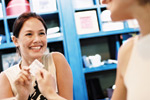 Credit card mistakes to avoid
Five common credit card mistakes to avoid
Credit cards can be a double edged sword. Common Cents discusses how to make them work for you without racking up unnecessary charges. Subscribe now for more articles like this.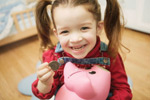 How to teach your kids to save
How to teach your kids to save
Why not give your children a head start in life with early lessons in saving and budgeting? Our newsletter offers valuable information for all ages, subscribe now!