Planning for retirement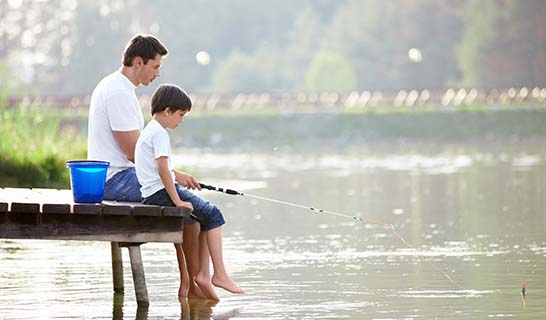 Taking an active role in planning your retirement will not only make you feel more confident about your financial future, it will help boost your retirement savings, so you can live the retirement lifestyle you want.
It's never too early to get started. We can guide you through every stage, from growing your wealth through investments such as superannuation, property or shares, to boosting your super savings and helping you transition into retirement if you're not ready to stop work just yet.
Whether you decide to manage your retirement planning yourself, or enlist the services of a financial planner, we can help you prepare for this important stage of your life.
Learn more about planning for retirement
From the blog
No pension till age 70?
There's been plenty of talk about the effect Australia's aging population will have on our federal budget, and for good reason.
Learn more
Superannuation myths
Superannuation can be complicated – but it doesn't have to be. To help you cut through the clutter we've busted four common myths around superannuation.
Learn more
Super mistakes not to make
Super is key to living comfortably in the future. Yet many of us fall into some common, and easy to prevent, super traps.
Learn more
Things to know before you Can:

The information contained on this web page is of a factual nature only and is not intended to constitute financial product advice. It has been prepared by Commonwealth Financial Planning Limited without considering your individual objectives, financial situation or needs. You should consider its appropriateness in light of your circumstances and consider seeking professional advice relevant to your individual needs before making a decision based on this information. Commonwealth Financial Planners are Representatives or Authorised Representatives of Commonwealth Financial Planning Limited ABN 65 003 900 169, AFSL 231139, a wholly owned but non-guaranteed subsidiary of Commonwealth Bank of Australia ABN 48 123 123 124.