Working together to grow your wealth
Premier Banking may be right for you if you're looking to grow your wealth and
• you have an income of between $150,000 and $400,000 or
• you're intending to borrow or invest over $850,000.
If you meet these requirements request a callback to see if Premier Banking could meet your needs, and you could soon be enjoying one-to-one support from your dedicated Relationship Manager.

Partner with a dedicated Relationship Manager to strengthen your financial position and identify opportunities for financial growth.
Sometimes it's easier to chat over the phone or by email, other times it's better in person. You tell us what works best for you.

Your Relationship Manager will regularly review your financial situation, keeping you on track to reach your goals.
Importantly your Relationship Manager can help with any of your lending needs, helping you expand your portfolio and introducing you to other specialists including financial planners and business banking specialists.

Fast, easy access to the right tools and products to action your plan.
Staying connected, wherever you are in the world, is crucial. Your Relationship Manager will show you how you can keep an eye on your financial situation anywhere, using the CommBank app, NetBank and CommSec for share trading.
CommBank Premier Banking – winner of the Australian Premium Banking Service Proposition at the Australian Retail Banking Awards in 2016 and 2017.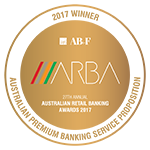 What to expect from us
Request a callback, at a time that's convenient for you, to discover how you could partner up with your own Premier Banking Relationship Manager.
During that call we'll discuss your current financial position and ask you about your financial goals.
If you're looking to grow your wealth and have an income of between $150,000 and $400,000, Premier Banking may be right for you.
If you earn more or looking to invest or borrow over $2.5million then Commonwealth Private Banking may be better suited to you.
Need to get in touch with your Relationship Manager?
Important information

Applications for finance are subject to the Bank's normal credit approval. Full terms and conditions are included in the Loan Offer. Other fees and charges are payable.