Our range of products for young adults
Are you currently studying? Check out Student Options for discounts on some of our most popular banking products.

Our Everyday transaction accounts make it easy for you to manage your money. Both come with:
$0 monthly account fees if you're under 21, on Student Options, or if you're 21 to 24 years old and deposit at least $1,000 per month
The option of a Debit MasterCard® to pay for purchases using your own money – online, over the phone, in-store and overseas
Easy access to your money with the CommBank app, over 4,000 ATMs and 1,000 branches to choose from
The option to add a Personal Overdraft, so you can access additional funds (up to an approved limit) beyond your own available funds.
Our all-in-one bank account that provides flexible, easy access to your money.
Featuring unlimited free transactions~ at CommBank and Bankwest ATMs, EFTPOS and NetBank, plus access to automated phone banking.
Learn more

We've got a range of accounts to help you save.
Choose from a savings account that rewards you for regular savings or our online savings account that gives you instant access to your money.
The GoalSaver rewards regular savers with a variable bonus rate if you increase your balance by at least $200 (excluding interest and bank initiated transactions) each calendar month and make no more than one withdrawal per month. Plus, no monthly account fees and instant access to your money in branch, online or over the phone.
Learn more
An online savings account that links to your CommBank Everyday Account and provides instant access to your money. With 24/7 online banking, no monthly account fees and competitive interest calculated daily.
Learn more

Be prepared for whatever life throws your way, with a credit card or personal loan.
Plus, apply online and get a response in 60 seconds.
Choose from cards that reward you for spending, to cards with a simple low annual fee or low purchase interest rate.
Learn more
Need extra funds? A Personal Loan can put you in control of your next step, with flexible loan options to suit you.
Learn more
Be prepared for your next overseas holiday with a Travel Money Card.
One app for all your banking needs
The easiest way to manage your accounts and check transactions on your mobile is with the CommBank app:
Access cash from CommBank ATMs without your card using Cardless Cash#
Tap & Pay at any MasterCard® PayPass™ terminal##
Pay someone using their mobile number or email address**
Transfer money, pay bills and view your account balances
Lock, Block and Limit payments on your credit card***
Find your nearest ATM and access tools and calculators.
Download the app for free now.
Tips for young adults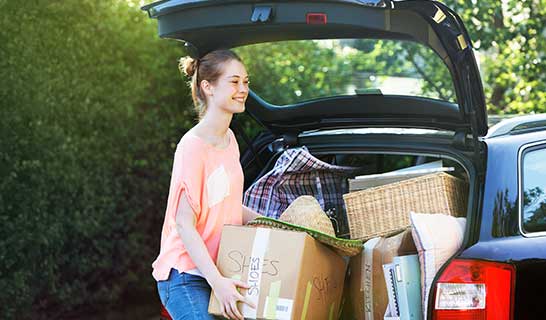 Whether it's into a sharehouse, renting alone or buying your first place, here's a quick guide to leaving home for the first time.
Discover now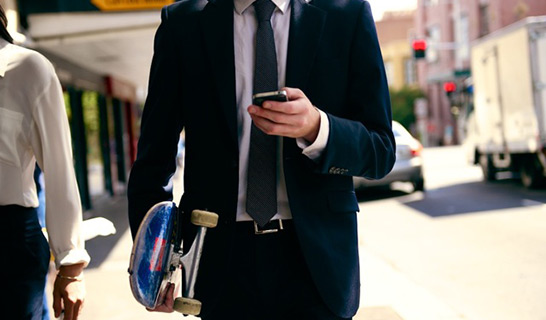 If you're thinking about borrowing from a bank, here are some tips to help you start to build a good financial history.
Discover now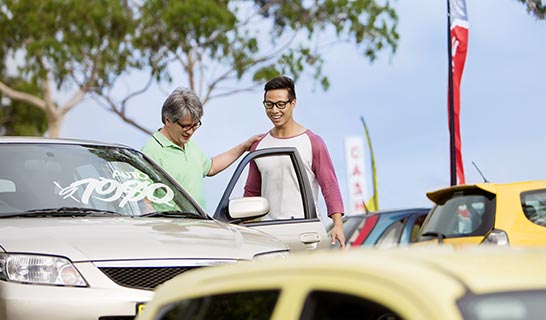 Here's what to think about when buying your first car to help ensure you end up with a good buy (and not a lemon).
Discover now
Things to know before you Can:
~ No withdrawal fees at CBA and Bankwest ATMs, other financial institutions ATM withdrawals may incur a fee. Excludes ATMs overseas, EFTPOS transactions overseas or involving currency conversion, third party payments within a payment group, international money transfers and separate services such as bank cheques, periodic payments and transfers/deposits to other banks.
# Up to $500 can be withdrawn without a card per day. CommBank app, NetBank, NetCode and account access required.

## Tap & Pay allows you to use your compatible iPhone or Android mobile phone to make MasterCard® PayPass™ purchases up to $100 or other limit as set by the merchant. NetBank and CommBank app access required. Tap & Pay is available for compatible NFC enabled phones running Android 4.4 or above - Eligible transaction accounts only, not available for credit cards at this time. Other phones may Tap & Pay by ordering a CommBank PayTag in the app. A one-off purchase price of $2.99 applies for the PayTag.
** Recipient must have an Australian bank account to claim.
*** Excludes transaction flagged as recurring (e.g. direct debits) and transactions not sent to us for authorisation. Other Terms & Conditions apply.
As this advice has been prepared without considering your objectives, financial situation or needs, you should, before acting on this advice, consider its appropriateness to your circumstances. Terms and conditions for Transaction, Savings and Investment Accounts and Product Disclosure Statement and Conditions of Use for Travel Money Card are available here or from any Commonwealth Bank Branch and should be considered in any decision about these products. A Commonwealth Bank transaction account is required to open a NetBank Saver. Please view our Financial Services Guide (PDF68KB). If you have a complaint in respect of these products, the Commonwealth Bank's dispute resolution service can be accessed on 13 2221. Applications for finance are subject to credit approval. Individuals must be over 18 years of age to apply for Credit Card/Personal Loan/Personal Overdraft. Full terms and conditions included in our Loan Offer. Fees and charges are payable.
MasterCard is a registered trademark of MasterCard International Incorporated. PayPass and Tap & go are trademarks of MasterCard International Incorporated. Apple and the Apple logo are trademarks of Apple Inc., registered in the U.S. and other countries. App Store is a service mark of Apple Inc. Android and Google Play are trademarks of Google Inc. Windows is a registered trademark of Microsoft Corporation in the United States and other countries.