Nick de Bont says his first day in Iraq was surreal. He arrived in a Canadian C-130 transport plane, then got a ride with Australian armoured vehicles to Saddam Hussein's former palace. There, he boarded a US Black Hawk helicopter, which flew him the length of the River Tigress to his final destination inside Baghdad's "green zone," where the Australian Embassy was located.
"I'd never seen such a military build-up within such a small area and it was a surreal way to enter a city," he recalls.
For a young member of Australia's Army Reserve, it was a life-changing experience.
The complexity of his arrival mirrored the situation on the ground. "In Iraq, I worked daily with British, Iraqi, American and Japanese soldiers," he says.
Different cultures, views and sets of rules needed to be negotiated and balanced to get an outcome. Operating in a coalition in a foreign nation means "no one knows everything".
"You have to team up very, very quickly," Nick says. "It helps you relate to all those different cultures and to get the job done."
Afghanistan was equally challenging, he says. "A day in Afghanistan could be spent trekking into the remotest locations in the mountains, constantly worried about roadside bombs and ambush. And then you're stopping in a local village to share chai and goat meat and discussing how we can help."
Despite the Dutch origins of his surname, Nick says his own heritage – his great, great grandfather was Afghan and his family donated the land for Brisbane's first mosque – helped build bridges with locals during his time in Afghanistan.
Now a Lieutenant Colonel, Nick says his military career, which has included service in Iraq, Afghanistan and East Timor, has provided skills and experience that are valuable in his civilian work life.
Being able to work in ambiguity, navigate complexity, and to remain calm under extreme pressure, while at the same time staying within the framework of important policies and procedures, are all skills that civilian employers find valuable, Nick says.
Working as Executive Manager, Protective Security for Commonwealth Bank, Nick's team includes several reservists and former regular army members. They're hard to ruffle, Nick says. "Everyone on my team remains rock steady."
Modern-day reservists are required to make substantial time commitments to the military, as they are much more closely integrated with the rest of the Australian Defence Force. But Commonwealth Bank strives to be flexible and in 2017 won the Defence Reserves Support Council National Employer Support Awards for large businesses.
"I ensure my staff know that I am supportive of their commitment and we work together to balance this with their work requirements, just as many managers do across CBA to support flexible working," Nick says.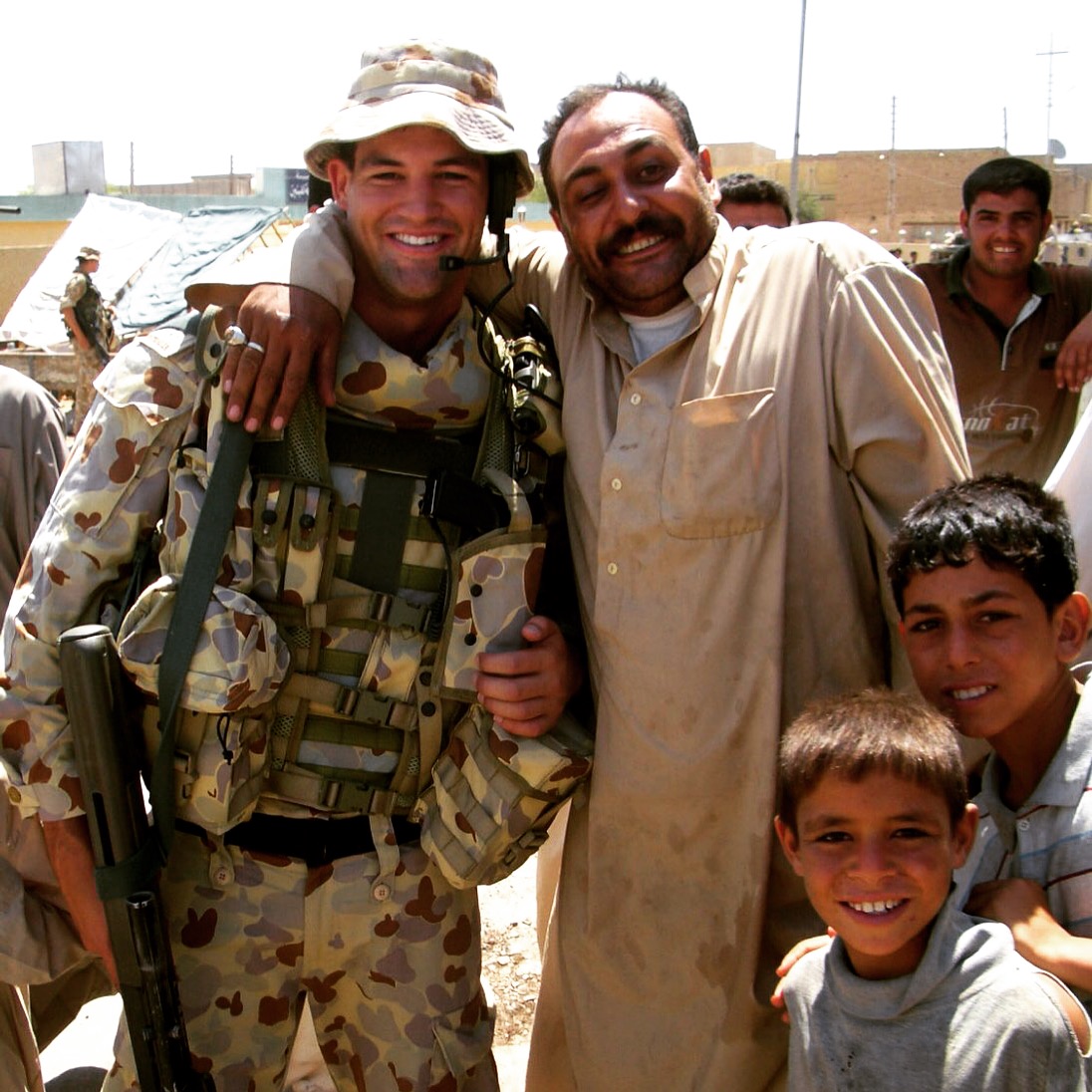 Employers also get a return on that flexibility. An overlooked benefit of employing reservists is the amount of training provided by the ADF, Nick says. Defence work also provides opportunities to be exposed to experiences and learning opportunities that wouldn't ordinarily be available. For example, a CBA reservist recently completed a two-week secondment to the Commonwealth Games, working with a number of government agencies to provide specialist support.
Ask Nick about Anzac Day and he talks about mates and about service. Originally from The Netherlands, his father served in Vietnam. But like many Vietnam vets, he struggled with the public perception of the conflict in the years after the war. Nick says public support for Anzac Day is strong, but "it took a long time for people to get over that legacy of Vietnam," he says.
Nick says as a reservist, he was also somewhat ambivalent about Anzac Day, and for a long time wondered whether it was right to march alongside veterans that had been more exposed to the grim realities of war, as his father had been.
But over time, his thinking changed. He says reservists don't normally get to choose the roles they get to serve in. But the simple offer of service needs to be respected, Nick says. "Anyone who puts their hand up is making a contribution," he says.
Nick and his father both took part in their first Anzac Day marches together in 2009.