Aussie consumers remain cautious, but discretionary spending continues to be directed towards amusement and entertainment, holidays, and traditional 'brick and mortar' retail stores, according to the latest Commonwealth Bank Business Sales Indicator.
Commenting on the data, CommSec Chief Economist Craig James said "Consumers are still happy focusing their discretionary spending on things they enjoy, like eating out at cafes and restaurants. They are also going into stores to buy things, taking advantage of the continued discounting and falling prices of everyday goods that we're seeing."
The Commonwealth Bank Business Sales Indicator is obtained by tracking the value of credit and debit card transactions processed through Commonwealth Bank merchant facilities throughout Australia. The monthly growth in sales have held between 0.6 and 0.7 per cent a month for the past three months, above the long-term average pace of 0.4 per cent, with economy-wide spending remaining solid, up 0.7 per cent, in October.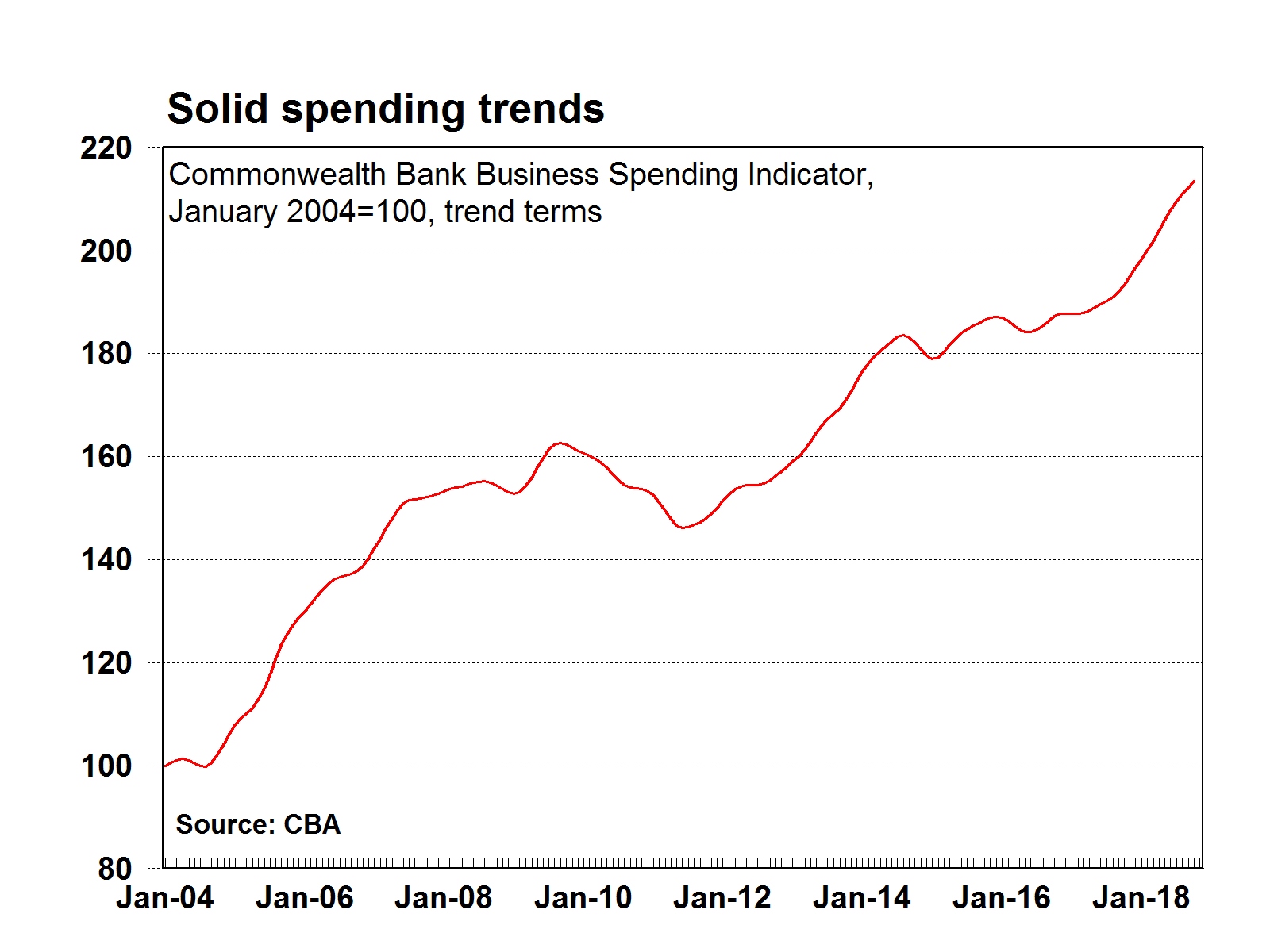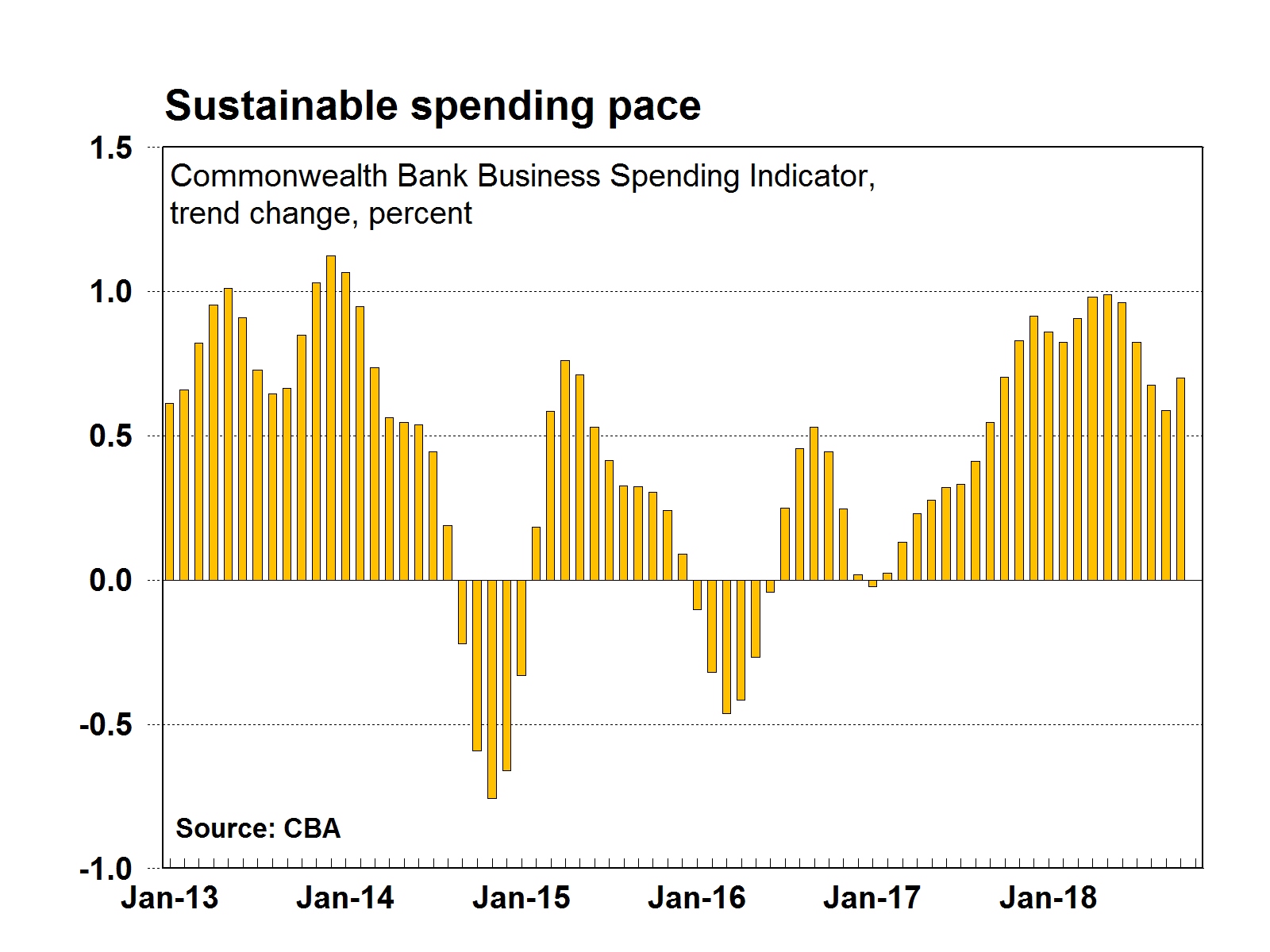 "With unemployment at six year lows, the strong jobs market appears to be providing a level of support for consumer spending, despite the angst about falling house prices," Craig said.
"The fact that jobs are growing and wage growth is lifting, with people more secure in their roles, is clearly great news for consumer-focused businesses. Consumer confidence is above longer-term averages with household spending growing at the fastest pace in six years, and we've seen solid economy-wide spending now having lifted for 20 consecutive months."
Looking at the annual numbers, spending growth at retail stores was strongest (up 18.2 per cent), followed by amusement and entertainment (up 13.0 per cent) and airlines (up 12.6 per cent). "Tourism is holding up quite nicely even though we've recently seen prices increasing for domestic travel, most likely due to the rise in oil prices and more people travelling within Australia because of the lower Aussie dollar," Craig said.
On the other end of the spectrum, motor vehicles sales continued to fall in October, down by 0.5 per cent and the biggest drop in 17 months, despite car prices being near 31-year lows. "It appears that falling home prices in Sydney and Melbourne are crimping spending on 'big ticket' items," Craig said.
Sales were stronger across all states and territories in October, except the Northern Territory, with spending down 1.0 per cent.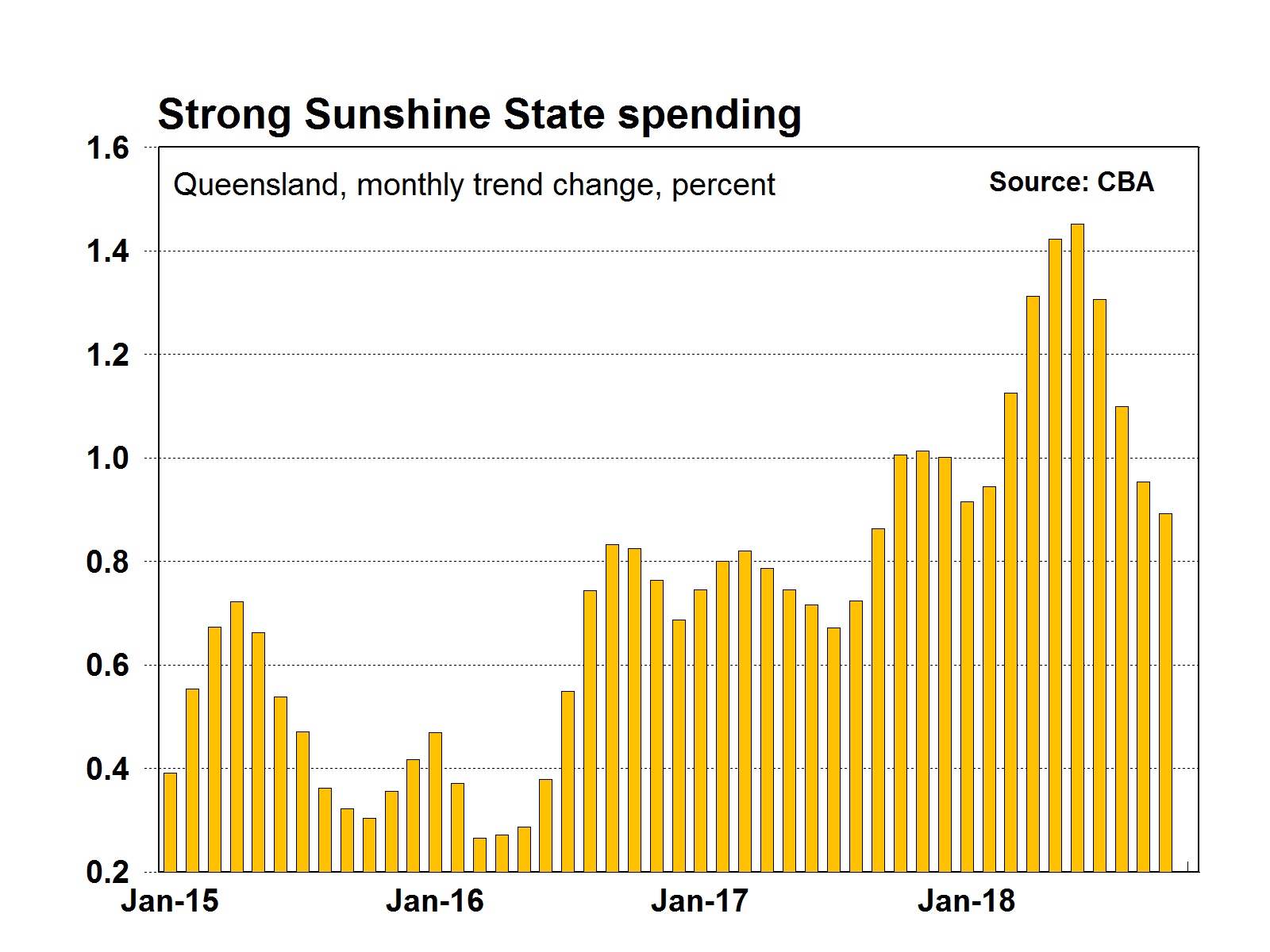 "Corporate Australia is in pretty good health and Queensland is leading once again, seeing the strongest sales growth, up by 0.9 per cent," Craig said. This was followed by NSW and Vic (both up by 0.7 per cent); the ACT (up by 0.6 per cent); and SA, WA and Tas (all up 0.4 per cent).
Read the latest Commonwealth Bank Business Sales Indicator.