Despite the first interest rate cut from the Reserve Bank of Australia in over three years and expected income tax cuts from the re-elected Coalition Government, Aussies tightened their belts in June, according to the latest Commonwealth Bank Business Sales Indicator (BSI).
The BSI – a measure of economy-wide spending – was broadly flat in trend terms in June – the weakest monthly growth rate since February 2017. The more volatile seasonally adjusted BSI fell by 1.1 per cent in June, which represents the first decline in six months.
The deceleration in spending also impacted the annual trend sales growth which fell from 4.6 per cent to 4.1 per cent – the slowest pace in 19 months and well below the 5.5 per cent long-term average growth.
"Both consumer and business sentiment have been choppy in recent months, but combined stimulus from interest rate and tax cuts are expected to boost spending in the coming months," said Ryan Felsman, CommSec Economist.
"Department stores, clothing retailers, cafés, restaurants, travel agencies, and airlines are all likely to benefit from increased spending.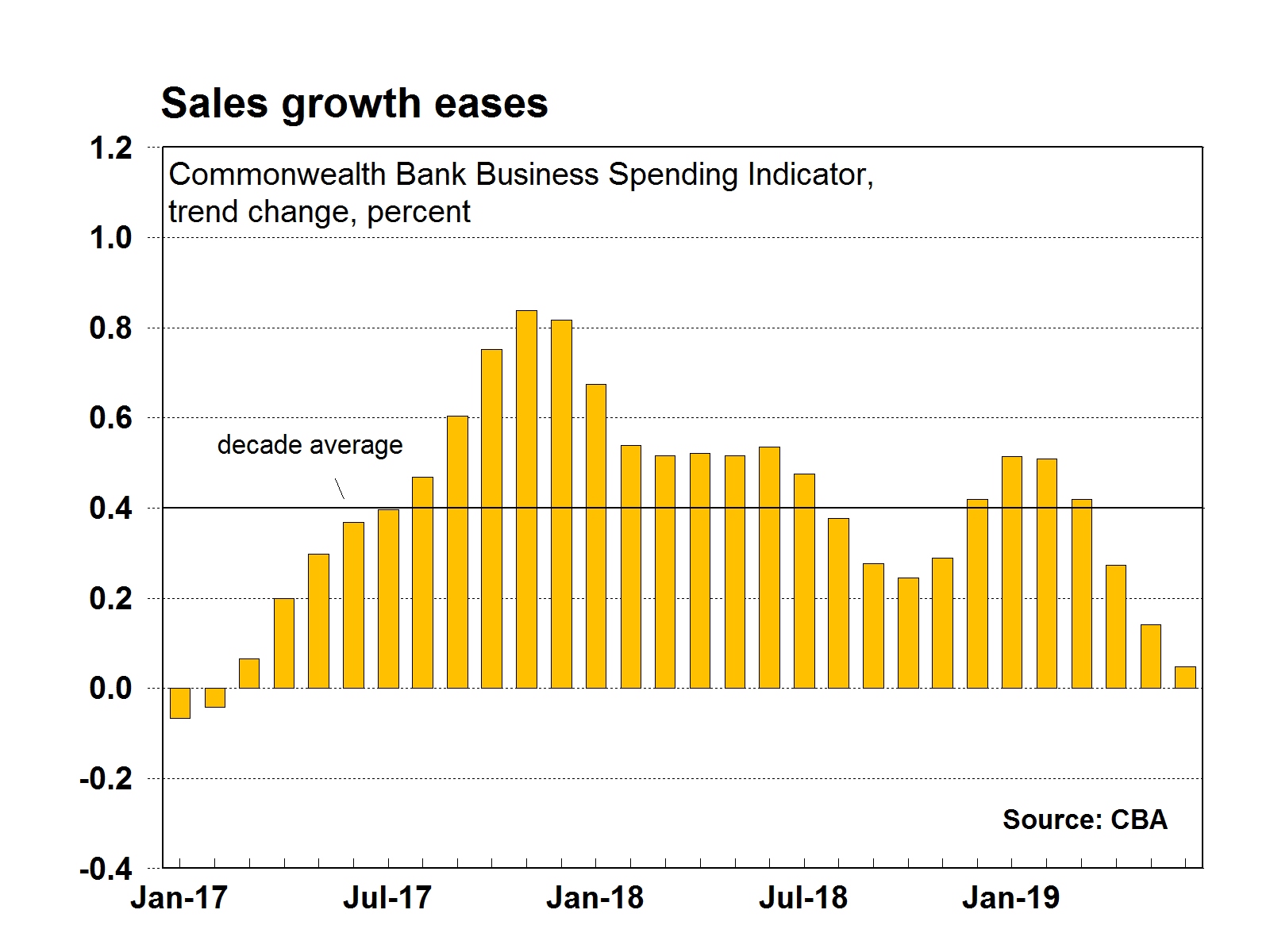 For June, 11 of 19 industry sectors rose in trend terms including Mail Order/Telephone Order Providers, up 1.8 per cent, and utilities, up 0.6 per cent. While sales fell in Amusement & Entertainment, down 1.2 percent.
"Consumer caution and the onset of cold and wet weather appeared to discourage Aussies from venturing out to the footy, cinema, theatre and music concerts. Slow wages growth and elevated mortgage debt are both acting as a restraint on spending, but a boost from the taxman and lower mortgage rates may encourage greater spending," said Mr Felsman.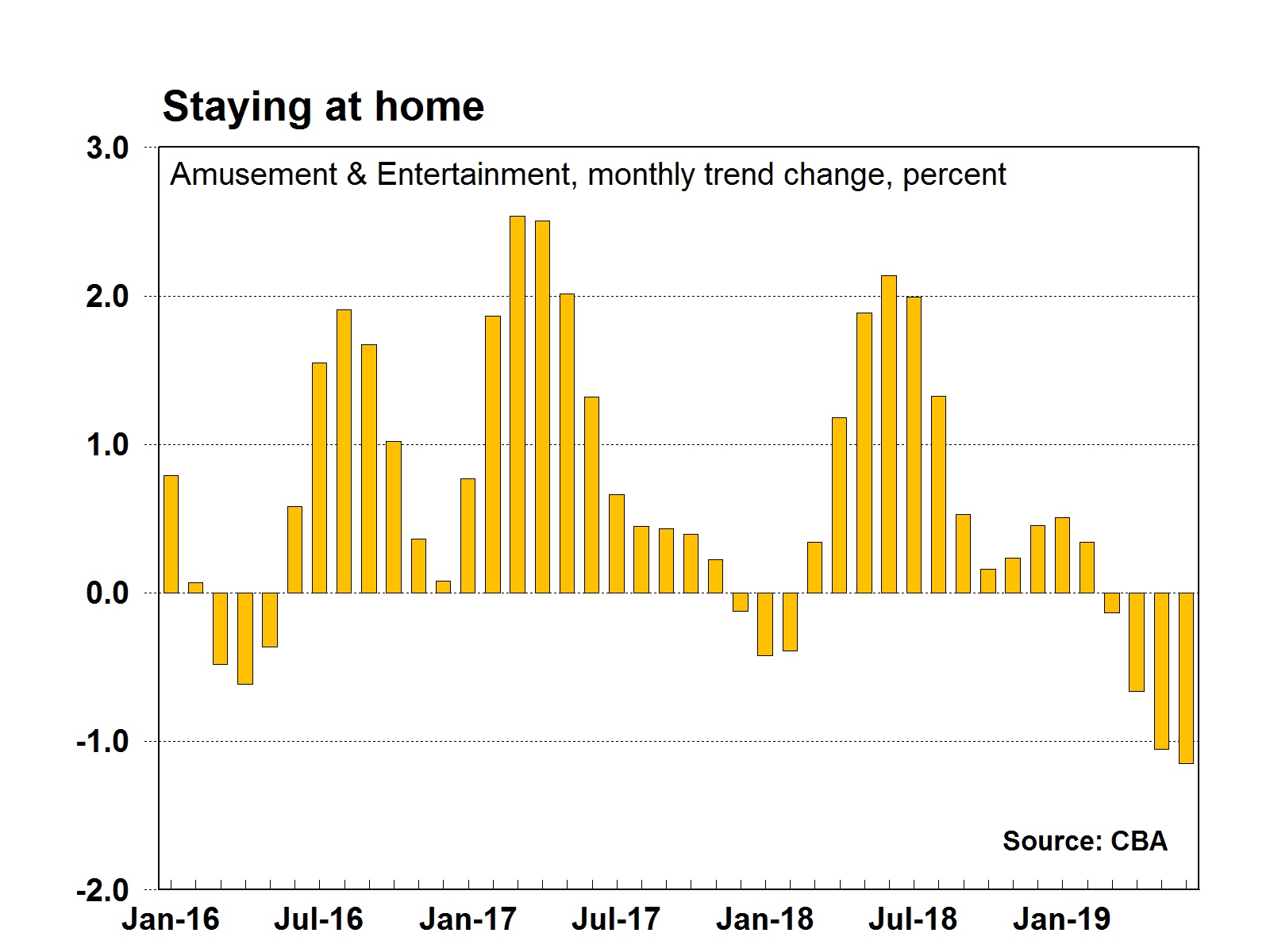 Sales were stronger in four state and territories in June, with spending rising in Victoria and Tasmania (both up 0.4 per cent), followed by the Northern Territory (up 0.3 per cent) and South Australia (up 0.2 per cent).
In annual terms all states and territories had sales above a year ago except the Northern Territory (down 4.8 per cent), with the strongest growth seen in Tasmania (up 6.2 per cent) and Victoria (up 5.1 per cent).
"Encouragingly, we've seen a tentative bottoming in monthly spending growth in the Northern Territory. While still down over the year to June, the expected surge in LNG exports should boost economic activity and consumer sentiment in the Top End. But Darwin home prices are still falling, likely capping gains," said Mr Felsman.
The BSI is obtained by tracking the value of credit and debit card transactions processed through Commonwealth Bank merchant facilities. It covers expenditure across the economy, including spending on automobiles, personal services, retail and airlines.