The Commonwealth Bank Business Sales Indicator reported stronger spending in December driven by a lift in sales of vehicles, other transport goods and services and amusement and entertainment.
The BSI indicates that economy-wide spending increased by 0.4 per cent last month – the 35th consecutive monthly lift in sales.
"Spending lifted in December across 16 of 19 industries. The biggest lift in sales occurred once again in the automobiles and vehicles sector, up 1.7 per cent in response to active year-end discounting," said CommSec Chief Economist Craig James.
"The record sales we saw in 2017 can be largely attributed to improved affordability, making it more attractive for Aussies to purchase a new car.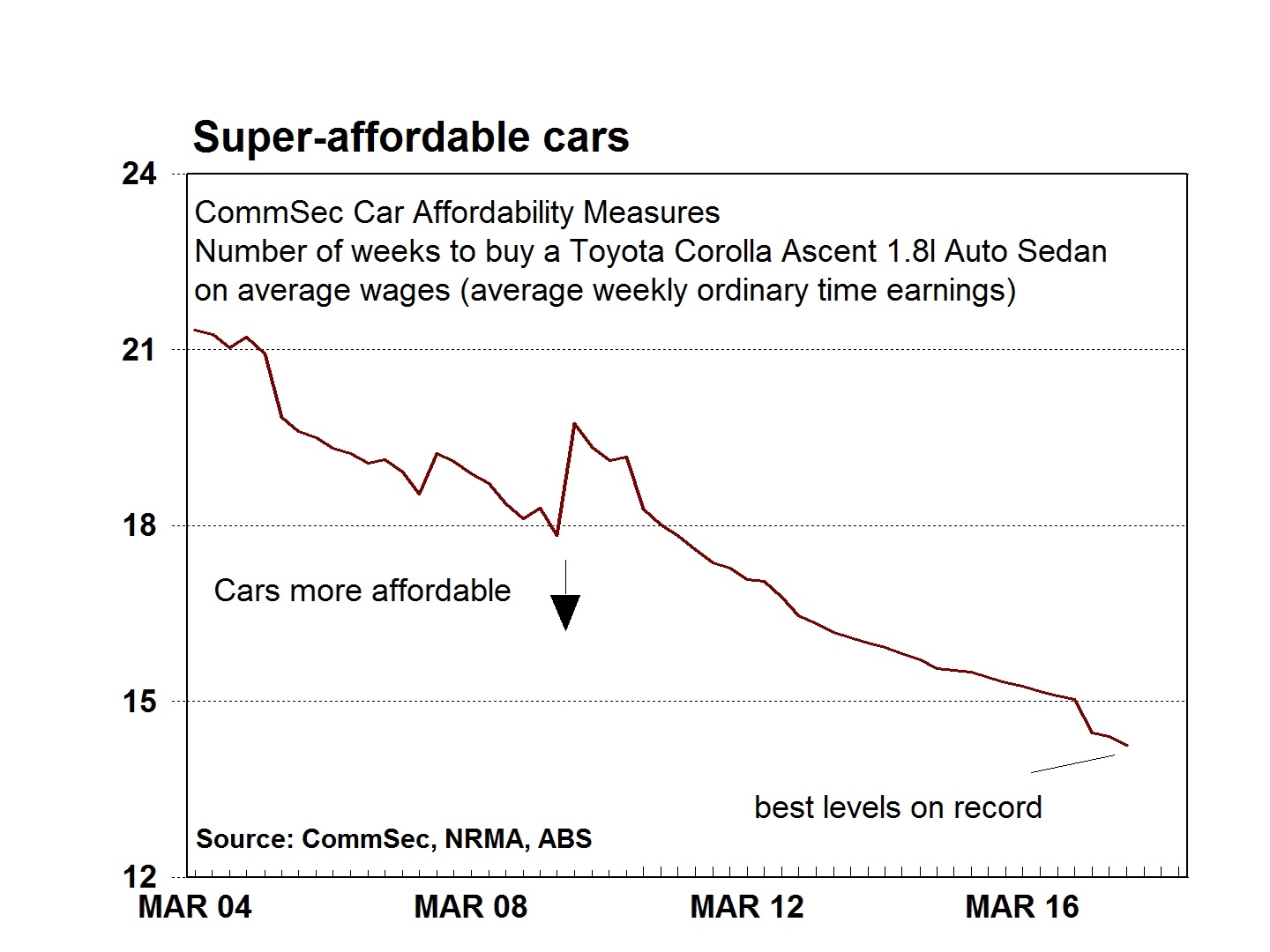 "In December we saw an uptick in spending on amusement and entertainment, up 1.2 per cent on the previous month, and the fastest growth in six months. It seems like Aussies really got into the festive spirit."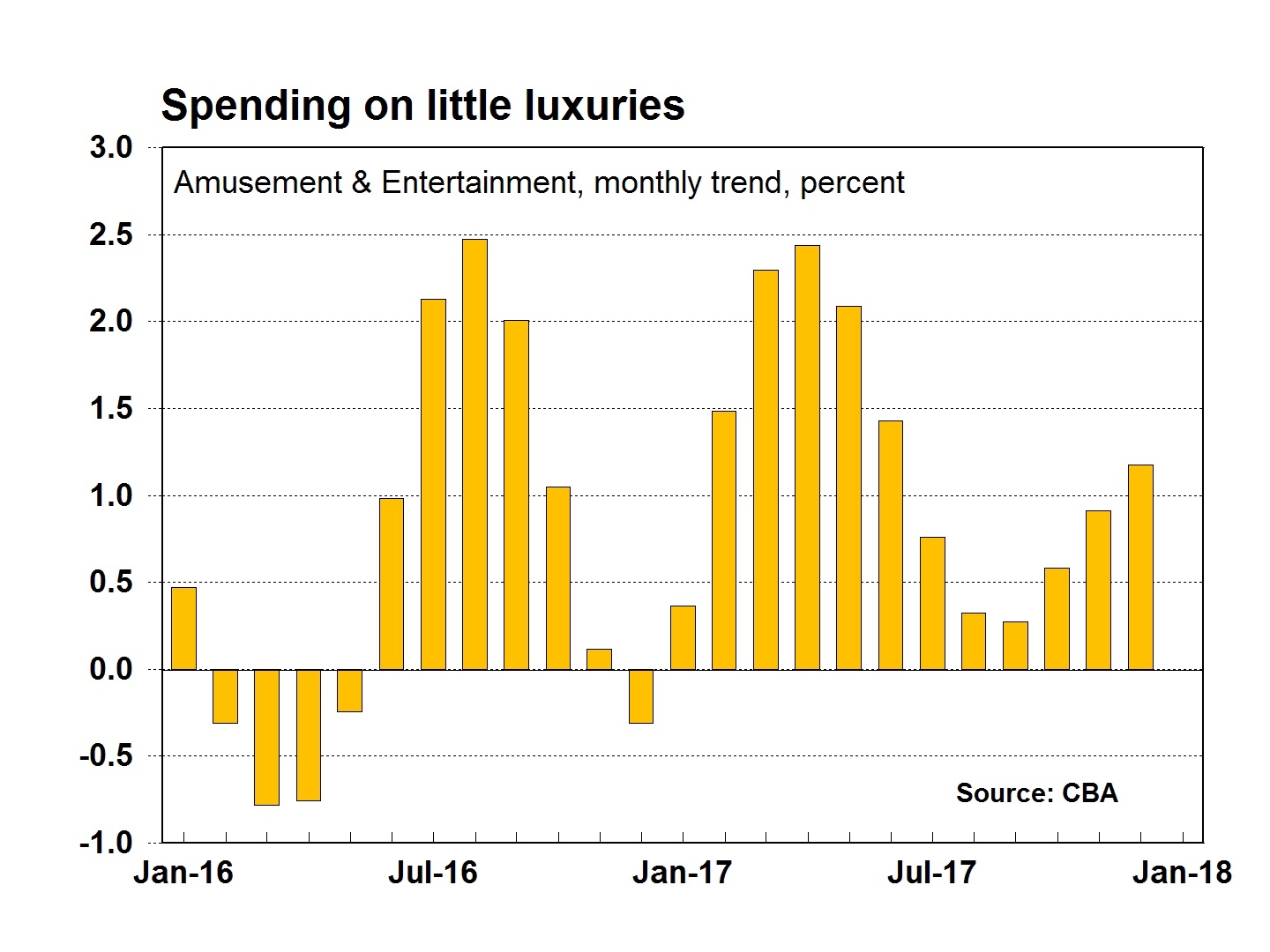 Mail and telephone orders experienced the biggest fall in sales, down for a third consecutive month, falling 2.5 per cent in December.
The annual trend growth of the BSI eased from 6.4 per cent in November to 6.1 per cent in December, but this is still above the decade-average pace of 4.1 per cent.
The more volatile seasonally adjusted measure of the BSI fell for the first time in five months in December, easing by 0.4 per cent after gains totalling 2.4 per cent in the previous four months.
Sector analysis
In annual terms, in December all but two of the 19 industry sectors recorded gains, with spending dropping the most at mail order/telephone order providers (down 5.5 per cent) followed by retail stores (down 0.4 per cent).
Sectors with strongest annual growth in December included: service providers and amusement & entertainment (both up 15 per cent), utilities (up 13.6 per cent) and airlines (up 12.7 per cent).
State by state breakdown
Across all states and territories in December, sales were stronger except New South Wales (down 0.3 per cent). Strongest growth occurred in the Northern Territory (up by 1.5 per cent) followed by South Australia, Queensland and Tasmania (all up 1.0 per cent); Victoria and Western Australia (both up 0.9 per cent) and the Australian Capital Territory (up 0.7 per cent).
In annual terms, all states and territories had increased sales volumes. Strongest growth was Northern Territory (up 14.8 per cent) from Queensland (up 10.3 per cent); South Australia (up 9.5 per cent), Tasmania (up 8.1 per cent); Western Australia (up 7.8 per cent); Victoria (up 7.5 per cent); ACT (up 7.4 per cent); and NSW (up 2.2 per cent).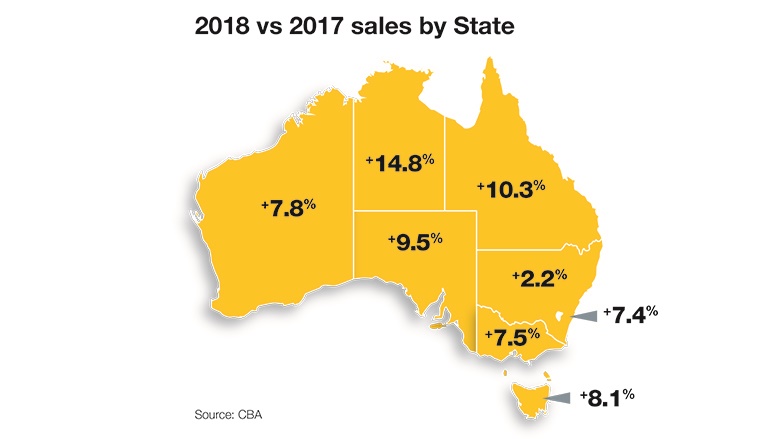 Read the latest Commonwealth Bank Business Sales Indicator.