The ongoing risks and social distancing requirements related to COVID-19 meant it wasn't appropriate to hold a face-to-face AGM this year.
Shareholders were invited to join the virtual AGM live either via telephone or the online webcast.
Attendee numbers were similar to years gone by, with more than 600 attendees tuning into the virtual AGM.
In her opening address, Commonwealth Bank's Chairman, Catherine Livingstone, said the fact that the Bank was hosting a virtual AGM shows just how much and how quickly things can change.
"It also demonstrates how, collectively, we are able to adapt and find solutions," Ms Livingstone said in her opening address.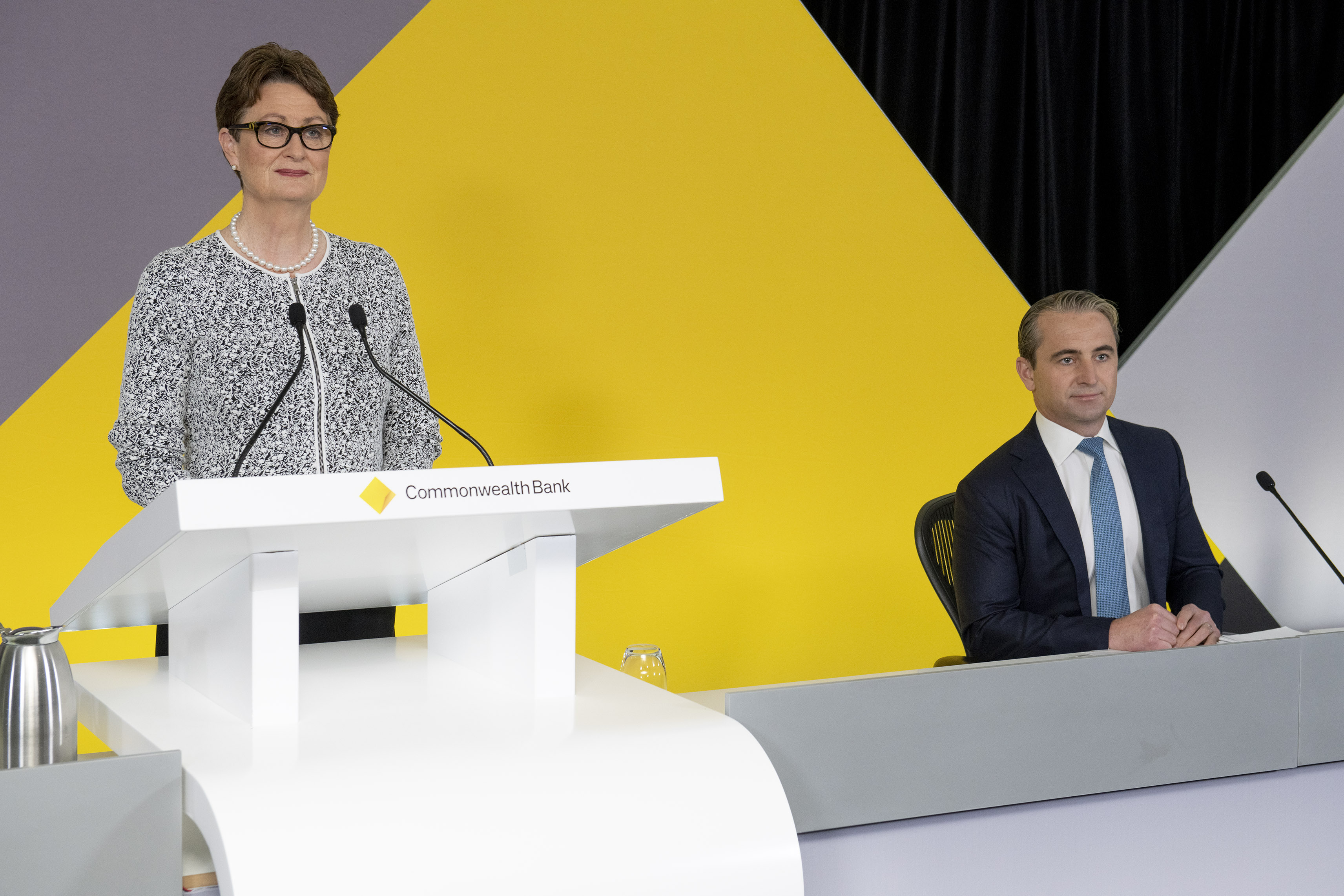 Planning for the virtual AGM began back in March – shortly after the pandemic sent the nation into lockdown.
COVID-19 changed the Bank's traditional ways of doing business. Everything needed to be re-considered, including the way the Bank updated its shareholders.
Shareholders were provided with guidance on how to participate in the AGM, including how to join online, how to vote, and how to ask questions. In addition, the Master of Ceremonies (MC) for the AGM, Helen Dalley, reiterated how to vote and how to ask questions at the commencement of the Meeting.
Having an MC was another first for the Bank. Ms Dalley, a former broadcast journalist whose credits include Sky News and the Nine Network, was able to provide instructions to shareholders who were attending via phone or the online webcast.
In addition, Ms Dalley was responsible for putting to the Meeting the questions received from participating shareholders.
Behind the scenes, a small army of technicians were hard at work. The technicians helped deliver a virtual Meeting, and provided those Board members who weren't able to attend in person (due to COIVD-19 travel restrictions) with the opportunity to have a virtual presence on the day.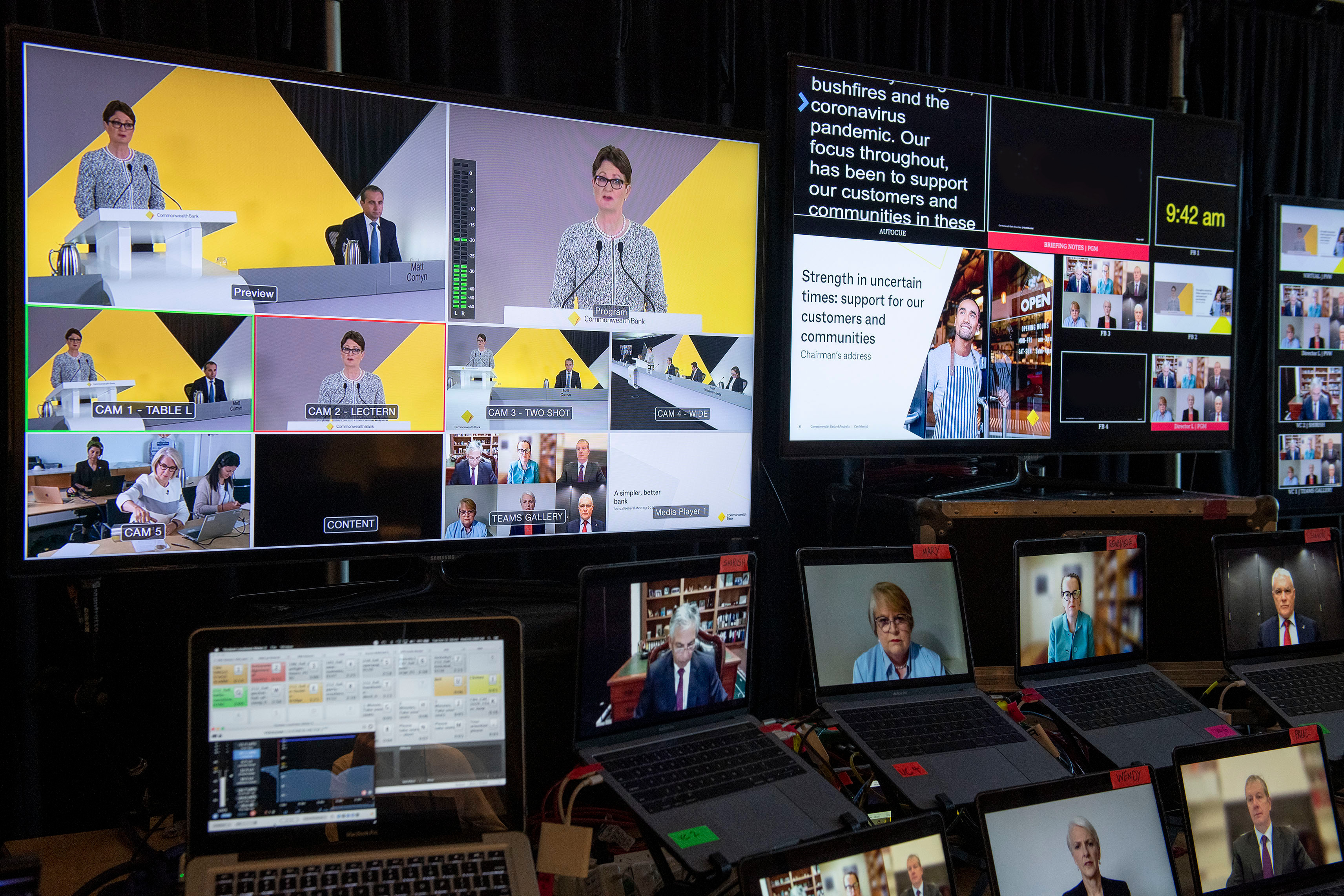 The technicians were supported by Link Market Services as well as CBA employees who were on hand to assist with shareholder questions. Questions were able to be addressed in close to real-time by Chairman Catherine Livingstone or Chief Executive Officer Matt Comyn throughout the AGM.
Looking ahead, virtual AGMs could be set to become far more commonplace – especially if the attendance of Commonwealth Bank's first ever virtual AGM is anything to go by.