Against a backdrop of lower home prices and Federal election uncertainty, Aussies remained upbeat and continued to spend in March, according to the latest Commonwealth Bank Business Sales Indicator (BSI).
CBA's BSI, a measure of economy-wide spending, rose by 0.7 per cent in March. This was the ninth gain in 11 months and showed the continued strong growth in spending across the economy. The more volatile seasonally-adjusted measure of the BSI also rose by 0.7 per cent in March.
"There has been a lot of discussion around the impact of declining home prices across the major cities, yet consumers continue to spend. While wage growth remains modest it continues to outstrip prices for a raft of goods and services," said Craig James, CommSec Chief Economist.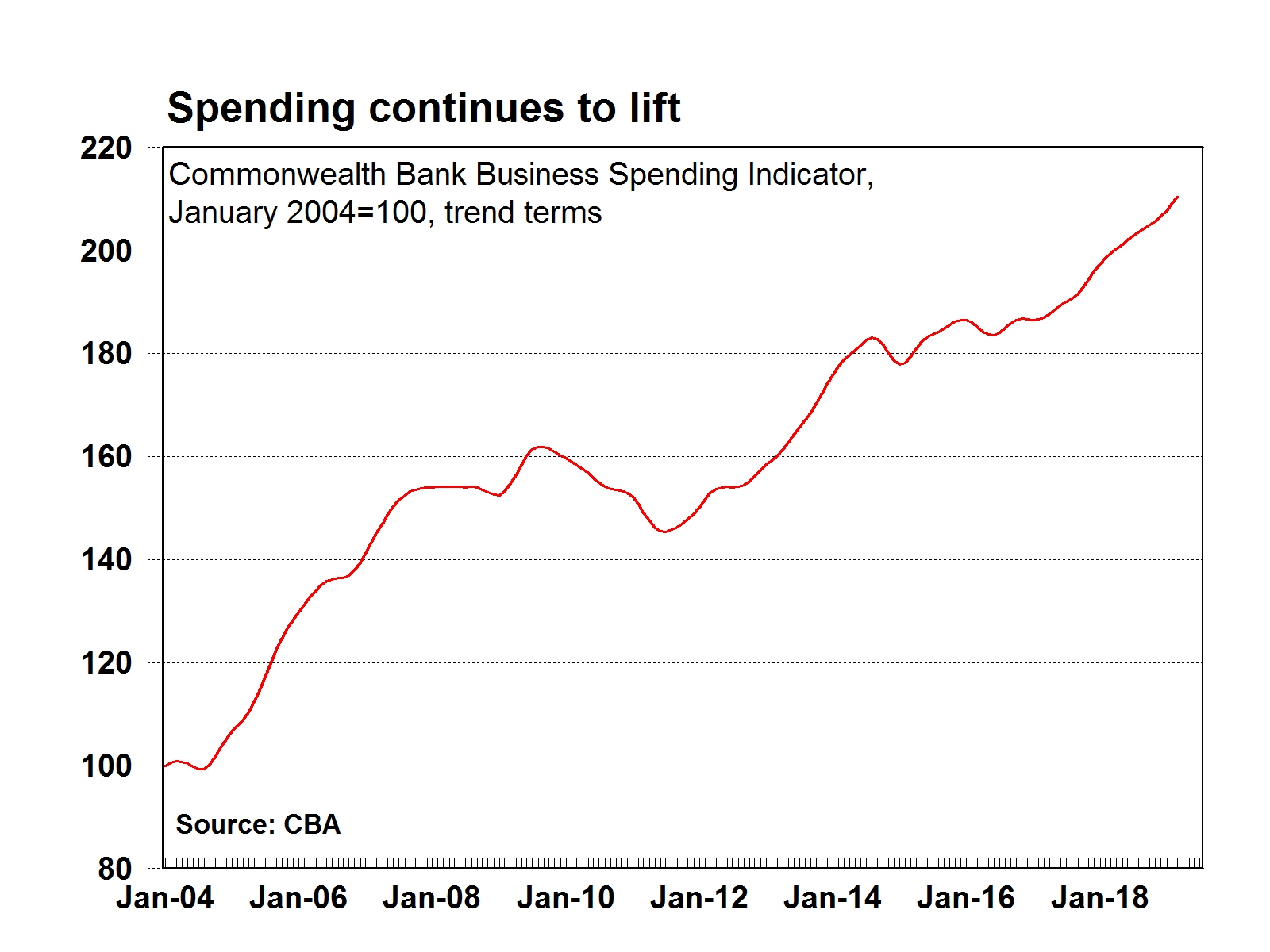 "Since December, it has been encouraging to see monthly growth rates continuing to lift, remaining above the long-term monthly average growth pace of 0.4 per cent. Solid consumer spending remains a source of positive news for businesses and the broader economy."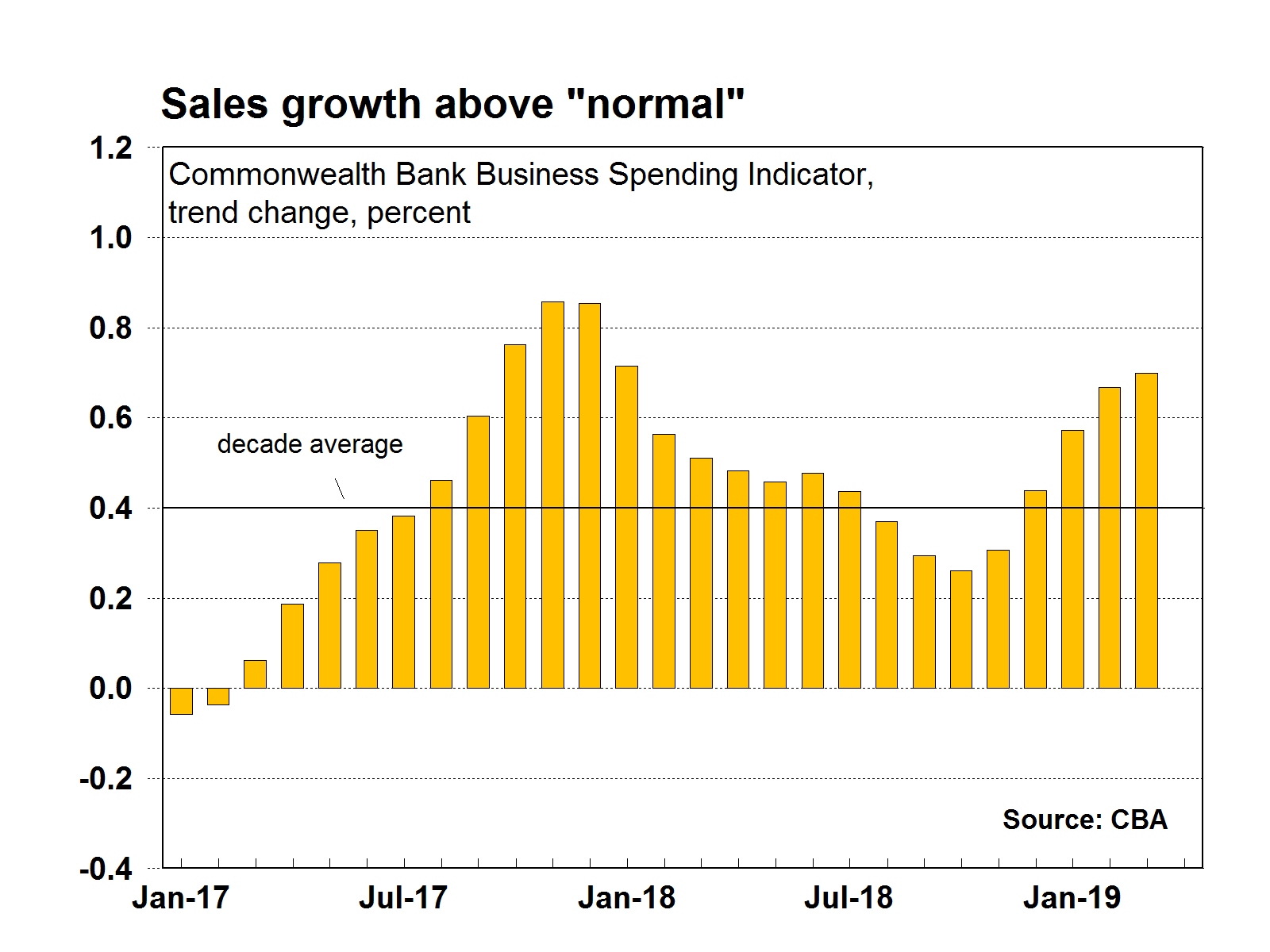 The BSI is obtained by tracking the value of credit and debit card transactions processed through Commonwealth Bank merchant facilities and covers spending across the economy rather than just retail sales, including spending on automobiles, personal services and airlines.
In March, 12 of the 19 industry sectors rose in trend terms with the biggest gains in sales recorded by Amusement & Entertainment and Transportation, both up 1.6 per cent, and Hotels & Motels up 1.2 per cent.
"There continues to be solid evidence that Aussies are travelling locally rather than overseas, supporting transport, accommodation and tourism operators," said Mr James.
Across all states and territories sales were stronger in March, except Northern Territory, down 0.4 per cent. While the strongest growth occurred in Western Australia, up 0.9 per cent, this was closely followed by Victoria and Queensland, both up 0.8 per cent.
"We are continuing to see strong spending growth in Western Australia, which is up 8.1 per cent in annual terms. This is the strongest growth of all states and territories. On the other hand, we continue to see declines in spending in the Northern Territory due to declining population growth," said Mr James.
Watch the CommSec analysis of the BSI report from Chief Economist Craig James.