New data analysis by CommSec shows the average size of a new home has fallen to the smallest in 20 years.
The smaller home size reflects the increased building of apartments over free-standing dwellings, thus pushing down average sizes over the past year.
In 2016-17 the average size of a home decreased 2.7 per cent to 189.8 square metres compared to the previous period, CommSec found in analysing specially commissioned data from the Australian Bureau of Statistics.
Notwithstanding the drop in home size for all dwellings, globally and historically, Australians are still building comparatively big free-standing houses.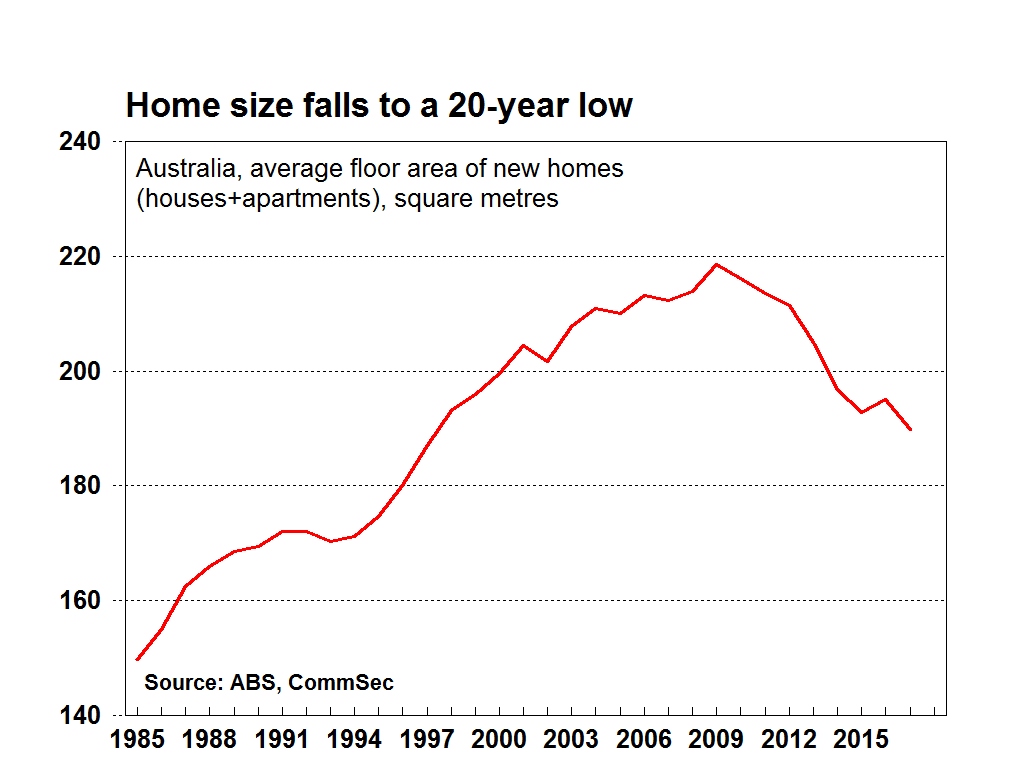 The average new house built in 2016-17 was 233.3 square metres, the biggest in four years and more than 11 per cent bigger than 20 years ago. In fact, the average house built today is over 30 per cent bigger than 30 years ago (the 1986-87 financial year). And our houses are only surpassed in size by those in the United States.
CommSec Chief Economist, Craig James explains: "Australians continue to build some of the biggest houses in the world, but an increasing proportion of Australians – especially in Sydney, Melbourne and Brisbane – also want smaller homes like apartments, semi-detached homes and town houses. As a result, the average home size continues to fall – now at 20-year lows."
"Generation Y, millennial couples and small families want to live closer to work, cafes, restaurants, shopping and airports and are giving up living space for better proximity to these desirable amenities," Mr James said.
"Despite Australia building on average some of the world's biggest houses we are still getting topped by our US counterparts whose houses are larger by around 5 per cent.
"But the average house size isn't reaching new highs, having peaked around six years ago. There are still McMansions being built, but there are fewer of them."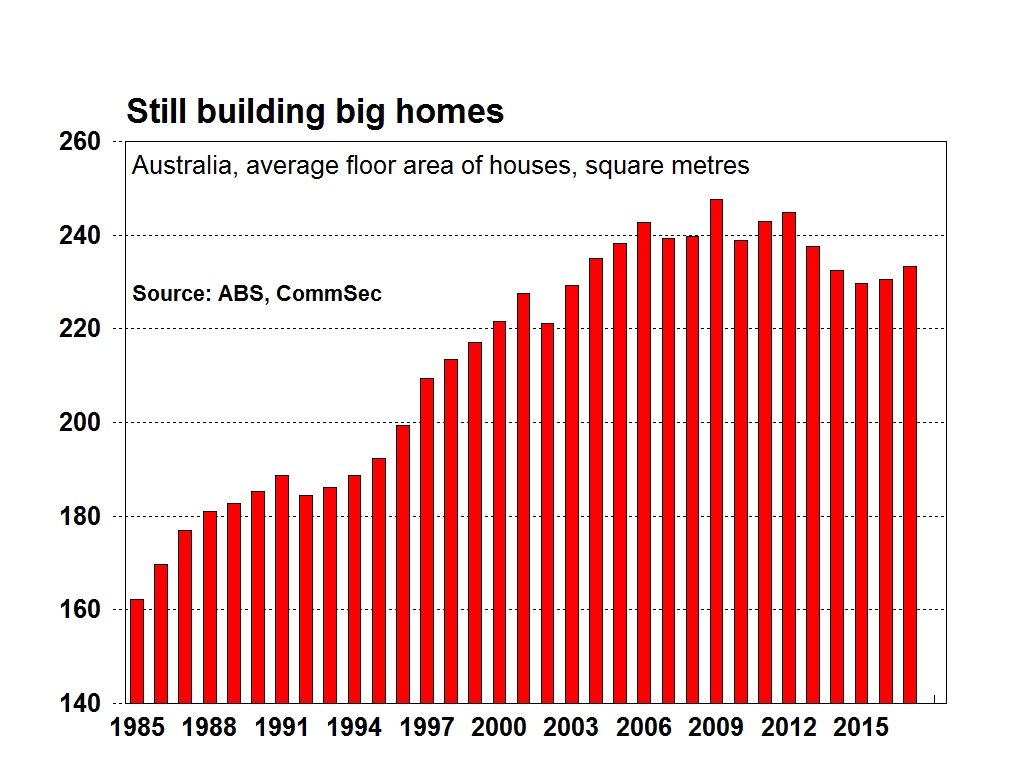 On a state-by-state comparison, Victorians are building the biggest houses in Australia, ahead of Western Australia and NSW.
"In the past year the average size of houses built in both South Australia and Western Australia has lifted. In fact South Australia built the biggest homes in records going back 30 years. And on average Western Australian houses built in 2016-17 were just short of record highs for the state."