Spending growth from November to December was led by non-essential purchases according to the latest Commonwealth Bank Business Sales Indicator which shows overall economy-wide spending rose by 0.4 per cent but consumers are spending less on big ticket items.
Spending on transportation rose by 3.1 per cent, hotels and motels were up by 0.7 per cent and personal service providers, such as barbers and health and beauty, lifted 0.6 per cent.
On the other side of the coin, five of the 19 industry sectors saw sales fall in December, led by automobiles and vehicles (down by 1.3 per cent), mail and telephone order providers (down by 1.0 per cent), and government services (down 0.7 per cent).
"The softening of home prices has made people more reluctant to buy big ticket items like cars, and car sales have indeed eased from recent highs," said Craig James, CommSec Chief Economist. "However, surveys show that business conditions and confidence are generally good and our data tells us that overall, Aussie consumers spent more in December 2018 compared with the same time the previous year."
Spending in December was up by 5.3 per cent on a year ago, close to the long-term average sales pace.
"At the heart of spending growth is the strength of the job market. At the same time wages are still out-pacing prices despite growing at a slower pace than a few years ago. The increased spending on services and discretionary items is part of a general trend in recent times," Craig said.
The Commonwealth Bank Business Sales Indicator is obtained by tracking the value of credit and debit card transactions processed through Commonwealth Bank merchant facilities. Economy-wide sales have now lifted for 22 consecutive months.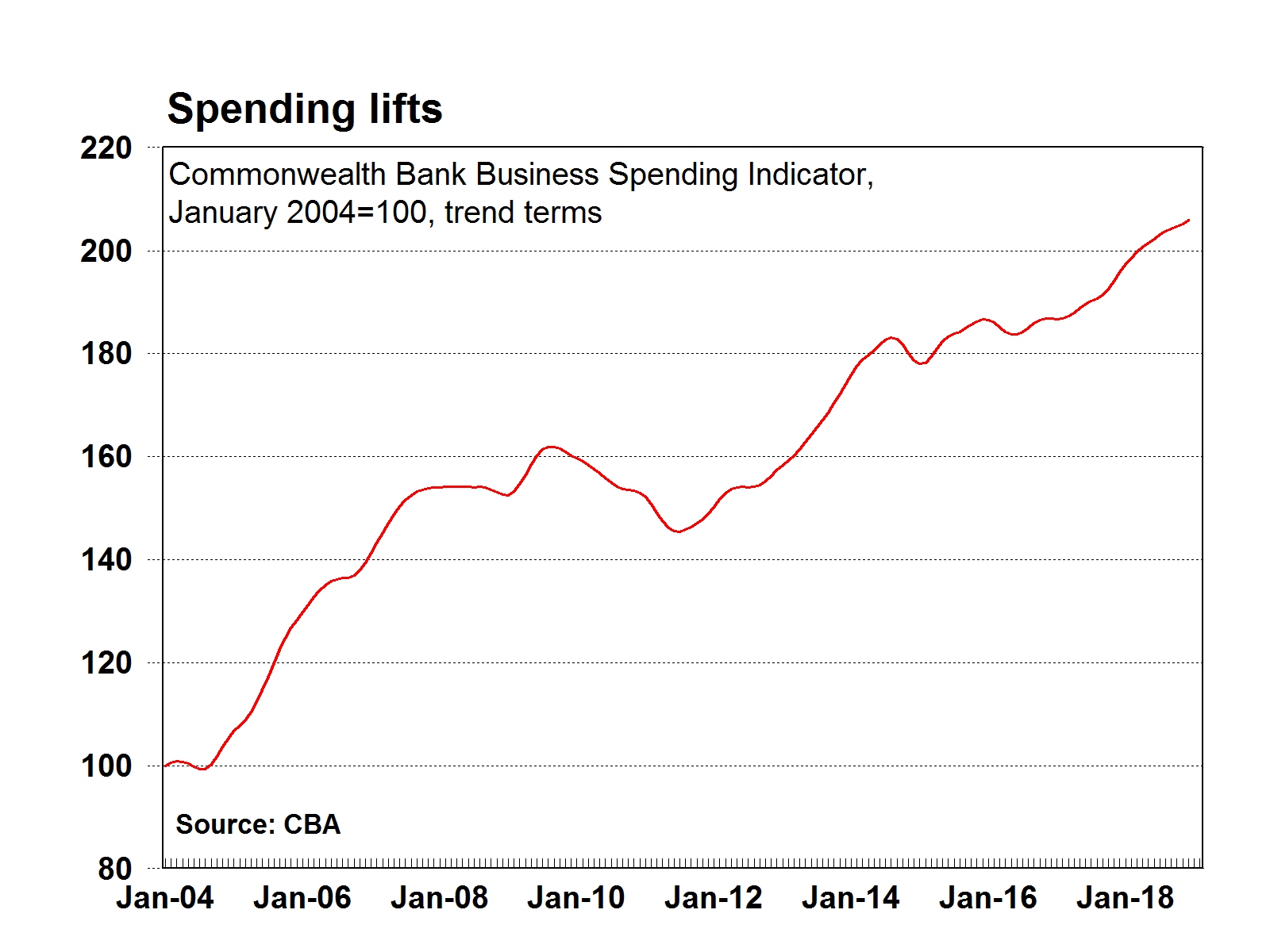 In December, all but three of the 19 industry sectors recorded gains on the previous year, led by reduced spending on government services, down by 1.8 per cent over the past year.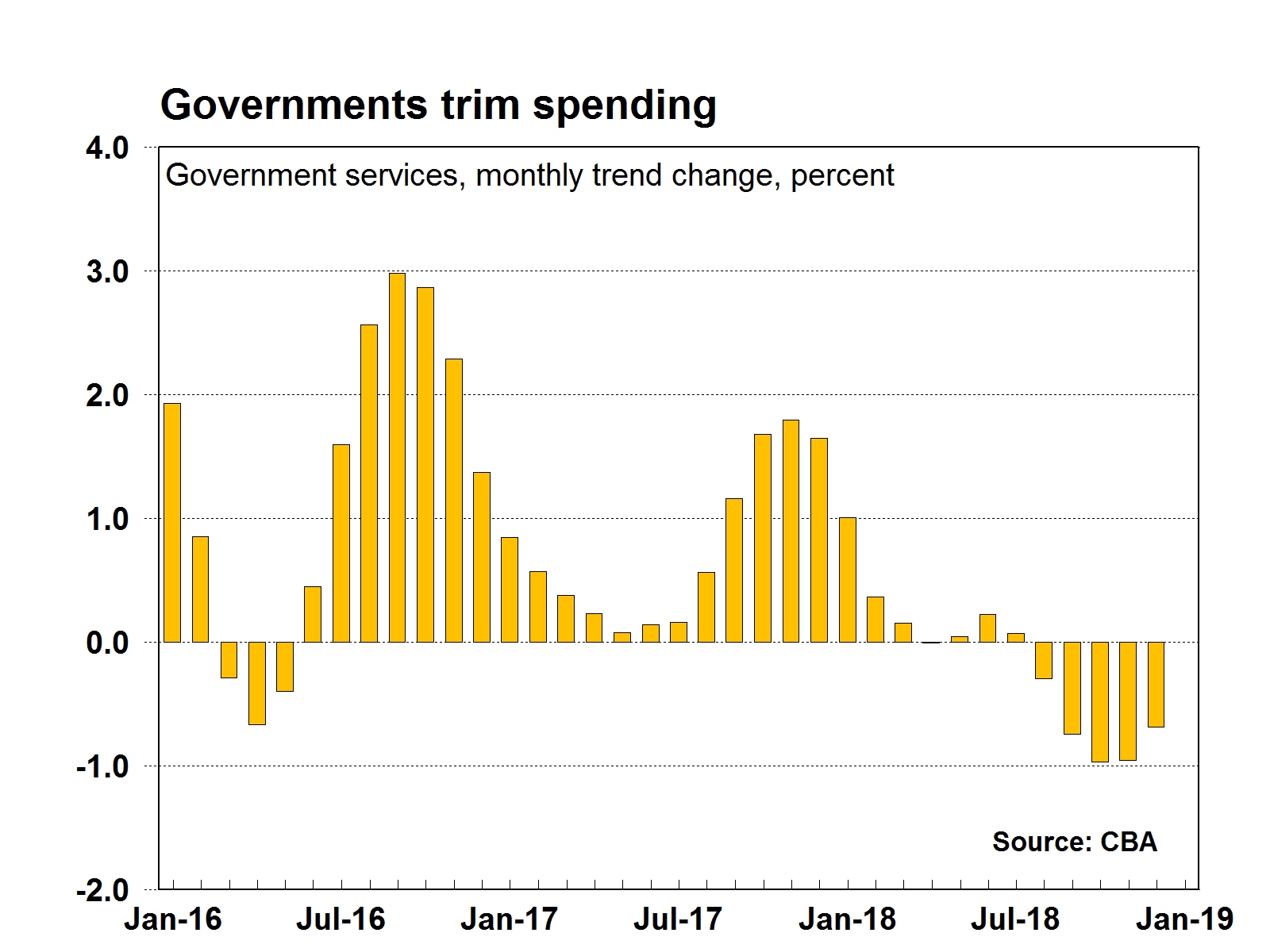 Sales were stronger across all states and territories in December, with the strongest growth in Tasmania (up 0.9 per cent), NSW (up 0.6 per cent), and ACT and Western Australia (both up 0.5 per cent).
"Tasmanian sales are supported by firmer population growth and strong activity in the building and purchase of homes," Craig said.
For more, read the latest Commonwealth Bank Business Sales Indicator.