The Fourth Industrial Revolution will usher in an era of radical automation, with billions of connected, smart machines interacting with humans and with each other and generating a growing share of global GDP. As the Internet of Things converges with artificial intelligence, a growing population of smart, connected devices will eventually operate autonomously, creating new business models and new value in the process, according to a new report on the machine-to-machine economy, issued today.
"We're on the cusp of something incredible. The Fourth Industrial Revolution is the culmination and convergence of all our knowledge and experience in technology, biology and mechanisation. It will revolutionise the world as we know it," said Dilan Rajasingham, Head of Commbank's Emerging Technology team.
"The machine-to-machine economy promises a world where machines remove those tasks that are boring, cumbersome or tiring – freeing us up to do what's important to us. What's most exciting is that this transformation is already underway."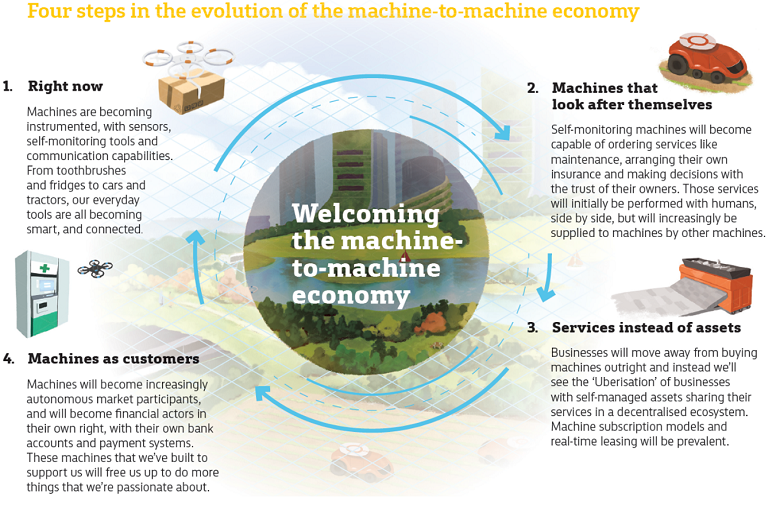 Commbank's Emerging Technology team partners with private and public tech partners and academia to experiment with technologies that are expected to radically change the status quo in financial services in the next 5 to 20 years. Current focus areas include big data, cyber, blockchain, smart machines, Ag- tech, quantum computing, and the Internet of Things. The team helps prepare for the future through experimentation, learning, education and adoption of emerging technologies.