In an encouraging sign for Australian retailers, economy wide spending lifted 1 per cent in July, taking annual spending growth to a four-year high of 10.4 per cent, according to the latest Commonwealth Bank Business Sales Indicator (BSI).
"Our data shows the strongest annual spending growth in four years and this is a particularly encouraging sign for retailers and business owners, with spending broad-based across all industry sectors and Australian states," said CommSec Senior Economist Ryan Felsman.
"Despite weak wage growth and high mortgage debt in Sydney and Melbourne in particular, our data is telling us that overall, Aussie consumers are more comfortable to spend, particularly on credit cards," Mr Felsman said. "This coincides with a stronger jobs market and the positive wealth effects from the Australian share market straddling 10-year highs, as well as falling savings rates, all of which are supporting household consumption."
Economy wide spending has been remarkably stable this year, with spending rising by around 1 per cent every month.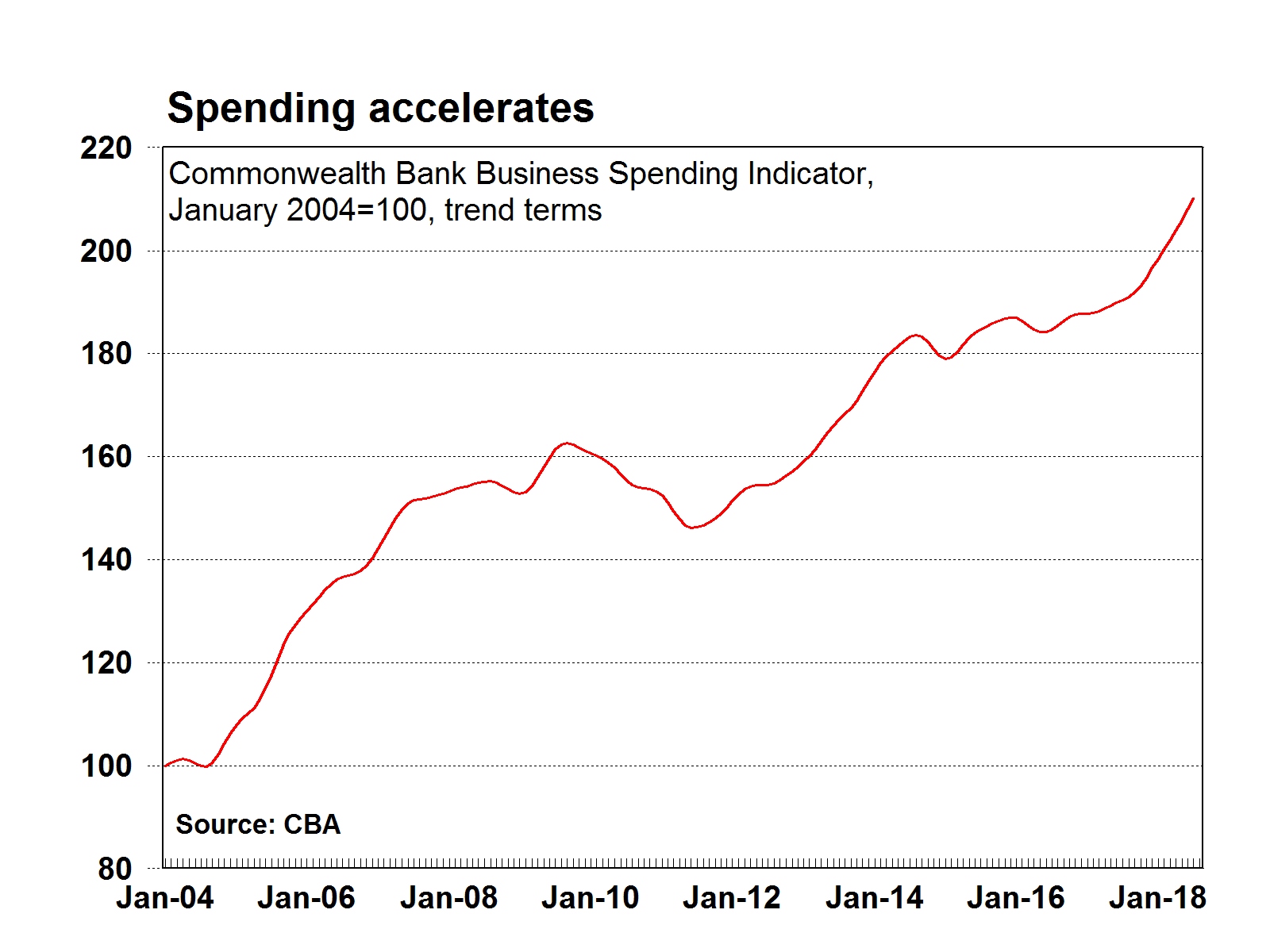 Throughout the month, all 19 industry sectors increased sales, with the biggest lift in sales of automobiles and vehicles (up 1.2 per cent), government services, and hotels and motels (both up 1 per cent).
On an annual basis, the sectors with the strongest growth were retail stores (up 16.6 per cent), automobiles and vehicles (up 14.9 per cent), and hotels and motels (up 11.8 per cent).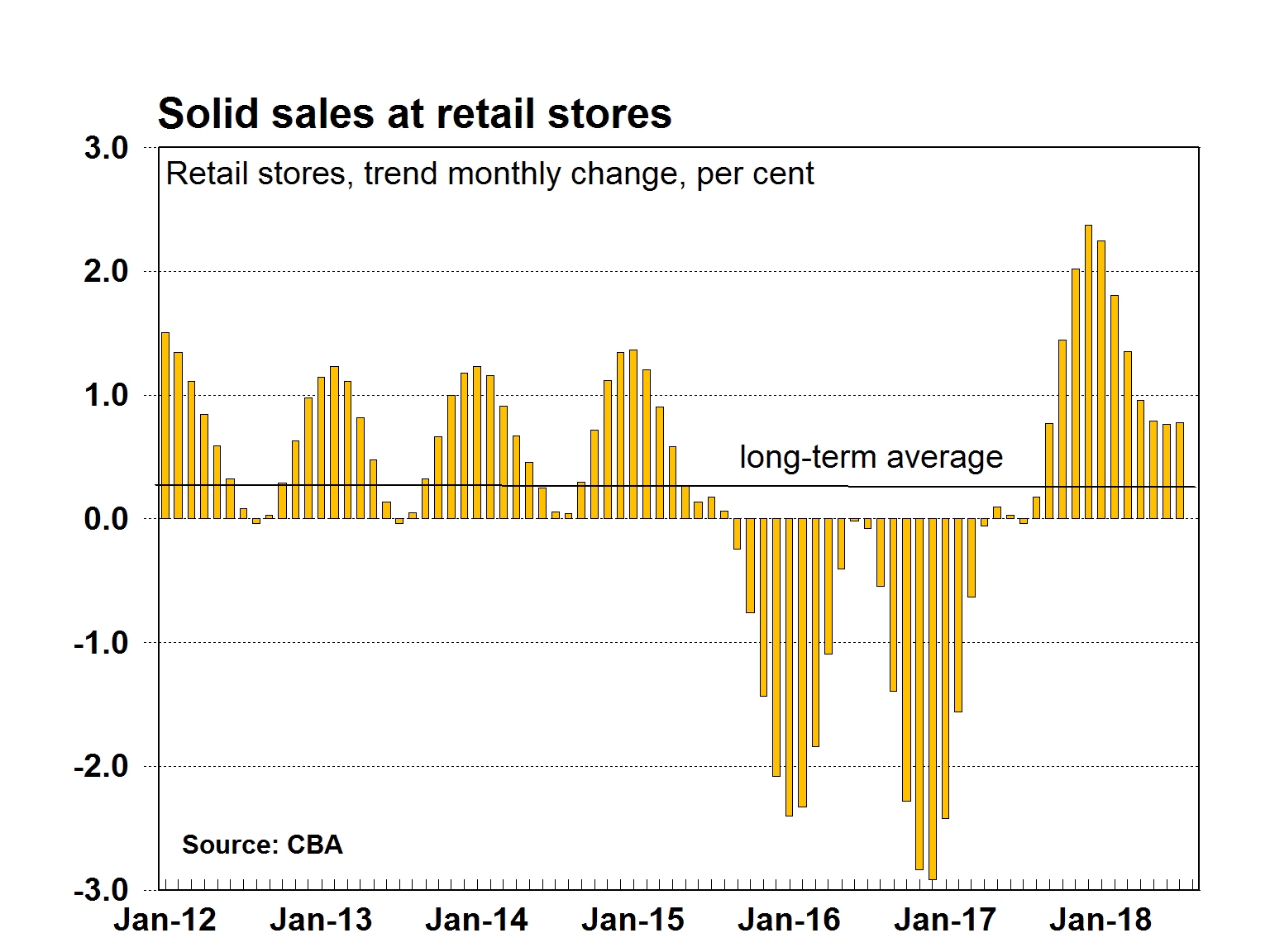 "Consumers are really benefiting from retail deflation, with prices falling across a raft of goods and services and this is encouraging Aussies to open their purses and wallets. While car sales have come off the boil in recent months they were quite strong earlier this year. Tourism has been a positive contributor to economic activity, supported by the weaker Aussie dollar," Mr Felsman said.
In annual terms across the different industry sectors and states, spending is broadly increasing everywhere, with only one area where spending has been falling in the contracted services sector, down 0.2 per cent over the year.
In July, the strongest growth occurred in Queensland (up 1.7 per cent), followed by Victoria and Northern Territory (both up 1.1 per cent).
"It is no surprise that Queensland is the leader. Interstate migration to Queensland is quite strong at the moment and the Queensland economy is picking up and recovering quite nicely, supported by tourism. We are also seeing the mining sector rebounding somewhat and that is creating jobs," Mr Felsman said.
Read the latest Commonwealth Bank Business Sales Indicator.