A bout of the post-holiday blues appears to have swept over the nation as an increase in spending on flights underpinned the fastest rate of spending growth in nine months according to the latest Commonwealth Bank Business Sales Indicator (BSI).
The BSI, a measure of economy-wide spending, rose by 0.5 per cent in February after a similar lift in January. One of the biggest gains in spending in February was in airlines, up 1.7 per cent, which posted the strongest gain in sales in 19 months.
"Following a strong theme of spending on domestic travel in January, it appears many Aussies have returned to work in February only to have booked their next holiday," said Craig James, CommSec Chief Economist.
"This year the Easter break and the ANZAC Day public holiday fall in close proximity. It is possible many workers are looking to capitalise on this period to maximise their annual leave allowance while nabbing a quick getaway."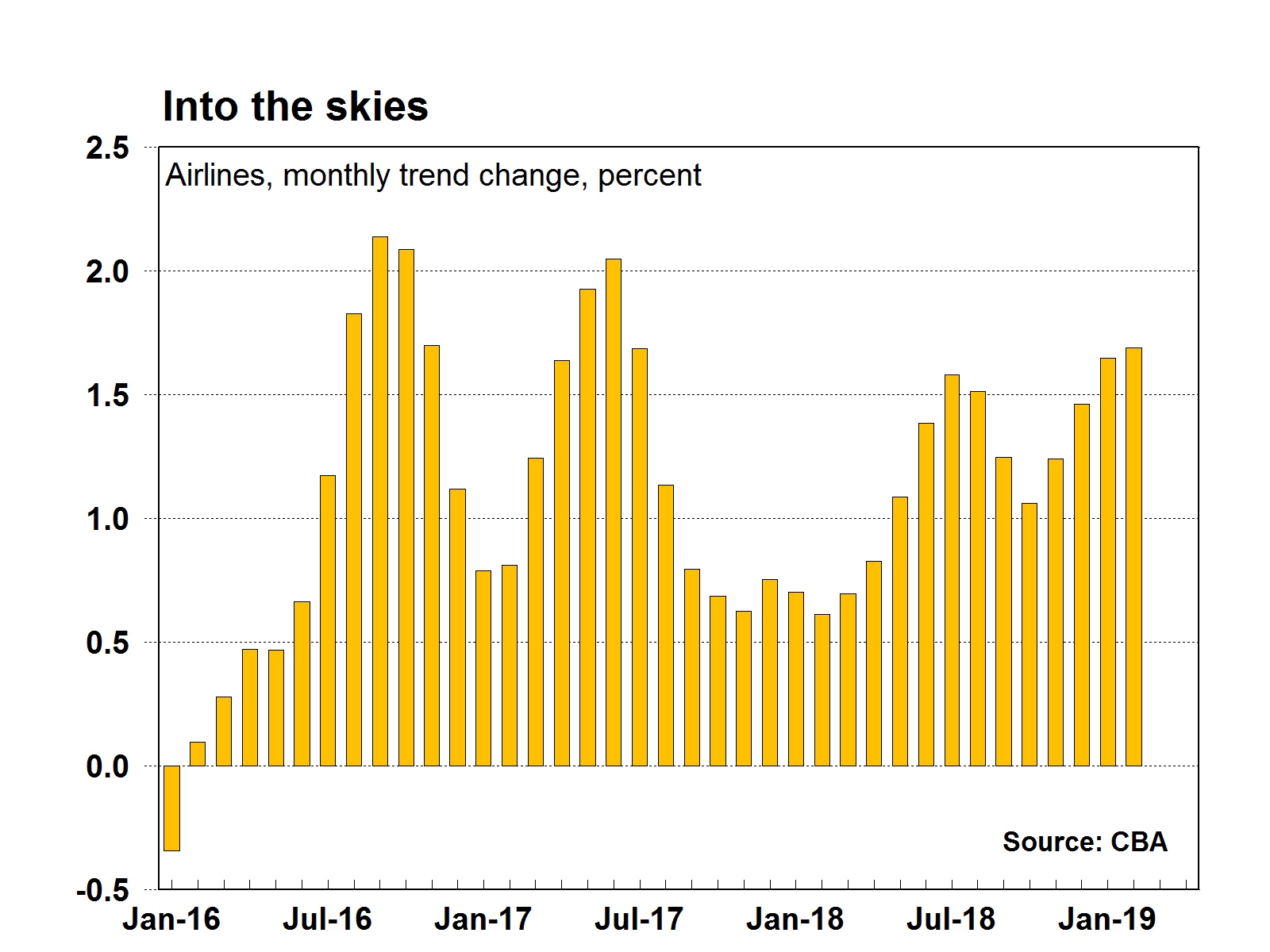 The BSI covers spending broadly across the economy rather than just retail sales, including spending on automobiles, personal services and airlines. In February, 13 of the 19 industry sectors rose in trend terms with the biggest gains in sales seen in retail stores, transportation and airlines.
In contrast, spending across six industry sectors fell, led by mail order/telephone order providers down 1.2 per cent, automobiles & vehicles and business services both down by 0.3 per cent, and government services down by 0.2 per cent.
The Commonwealth Bank BSI is obtained by tracking the value of credit and debit card transactions processed through Commonwealth Bank merchant facilities.
Sales were stronger across all states and territories in February except Northern Territory, with sales down 0.3 per cent. The strongest growth in sales occurred in Western Australia, up 1.0 per cent, followed by NSW, up 0.7 per cent and Tasmania, up 0.5 per cent.
Spending growth in Western Australia is up 8.1 per cent in annual terms, the strongest growth of all states and territories.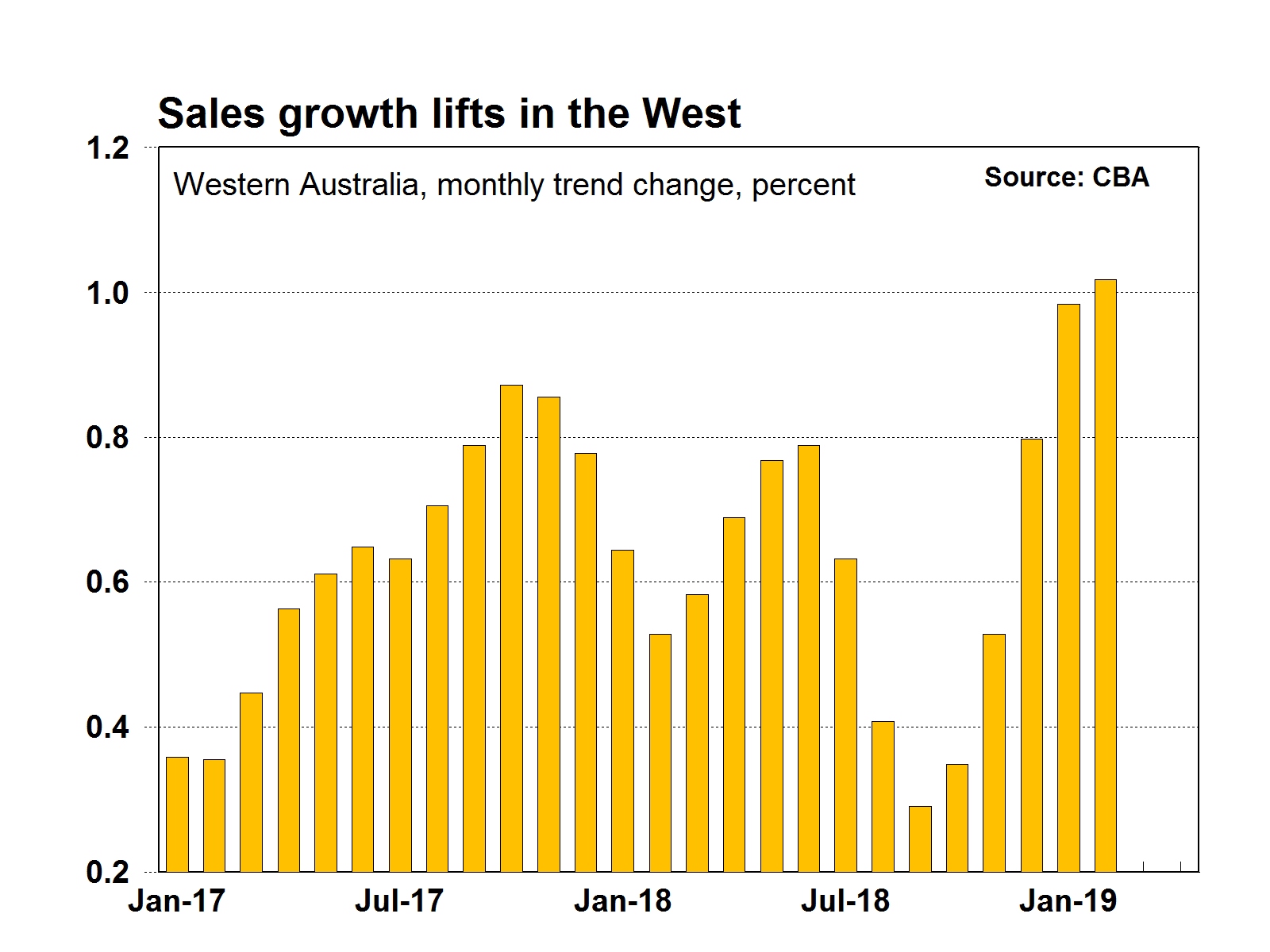 "There are increasing reports of strong demand for mining, mining services and infrastructure-dependent staff. Resource companies reported solid gains in profits over the past year, pointing to increased spending and employment," Mr James said.