Against a backdrop of the Federal Election and low inflation, Aussies have continued to spend according to the latest Commonwealth Bank Business Sales Indicator (BSI).
The BSI – a measure of economy-wide spending – rose by 0.7 per cent in trend terms in May, matching gains in March and April. When viewed in seasonally-adjusted terms, the result was the same with a 0.7 per cent rise in May, the 12th gain in the past 14 months.
"While there has been some concern around the state of the economy, growth in spending continues to increase. In fact, we haven't seen stronger spending growth for almost 18 months," said Ryan Felsman, CommSec Senior Economist.
The solid growth in spending in May continued the above-average growth in spending in 2019, with the annual trend sales growth rising from 5.7 per cent to 6.0 per cent last month. This is well above the 5.5 per cent long-term average growth.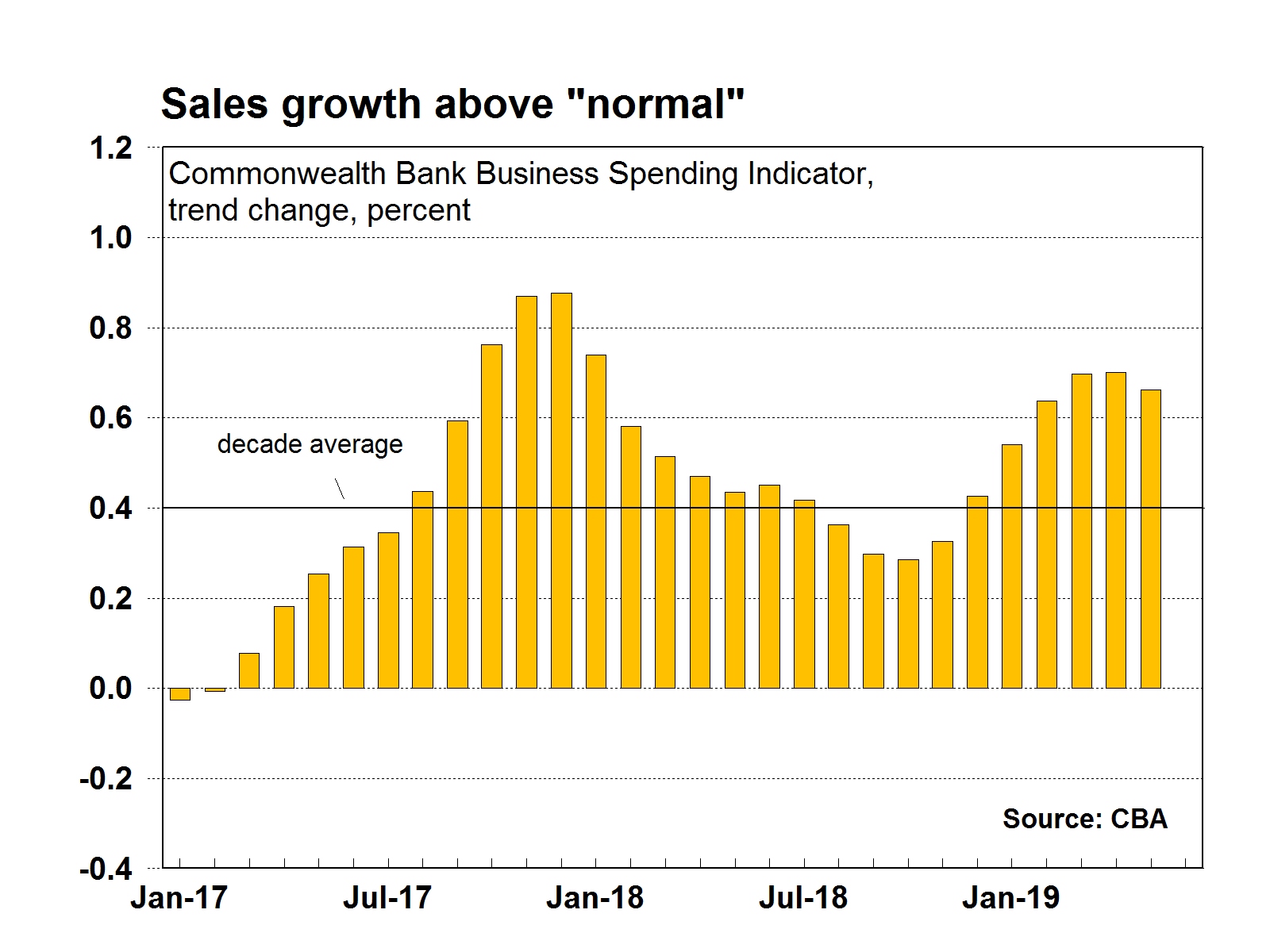 In May, 14 of the 19 industry sectors rose in trend terms. The biggest gains in sales were recorded by Utilities (up 1.5 per cent); Transportation ( up 1.0 per cent) and Airlines (up 0.8 per cent).
"It seems that after a particularly warm autumn, Aussies may have been looking for ways to stay cool. There was a large lift in spending on utilities, potentially reflecting higher household electricity and gas consumption and the payment of quarterly power bills," said Mr Felsman.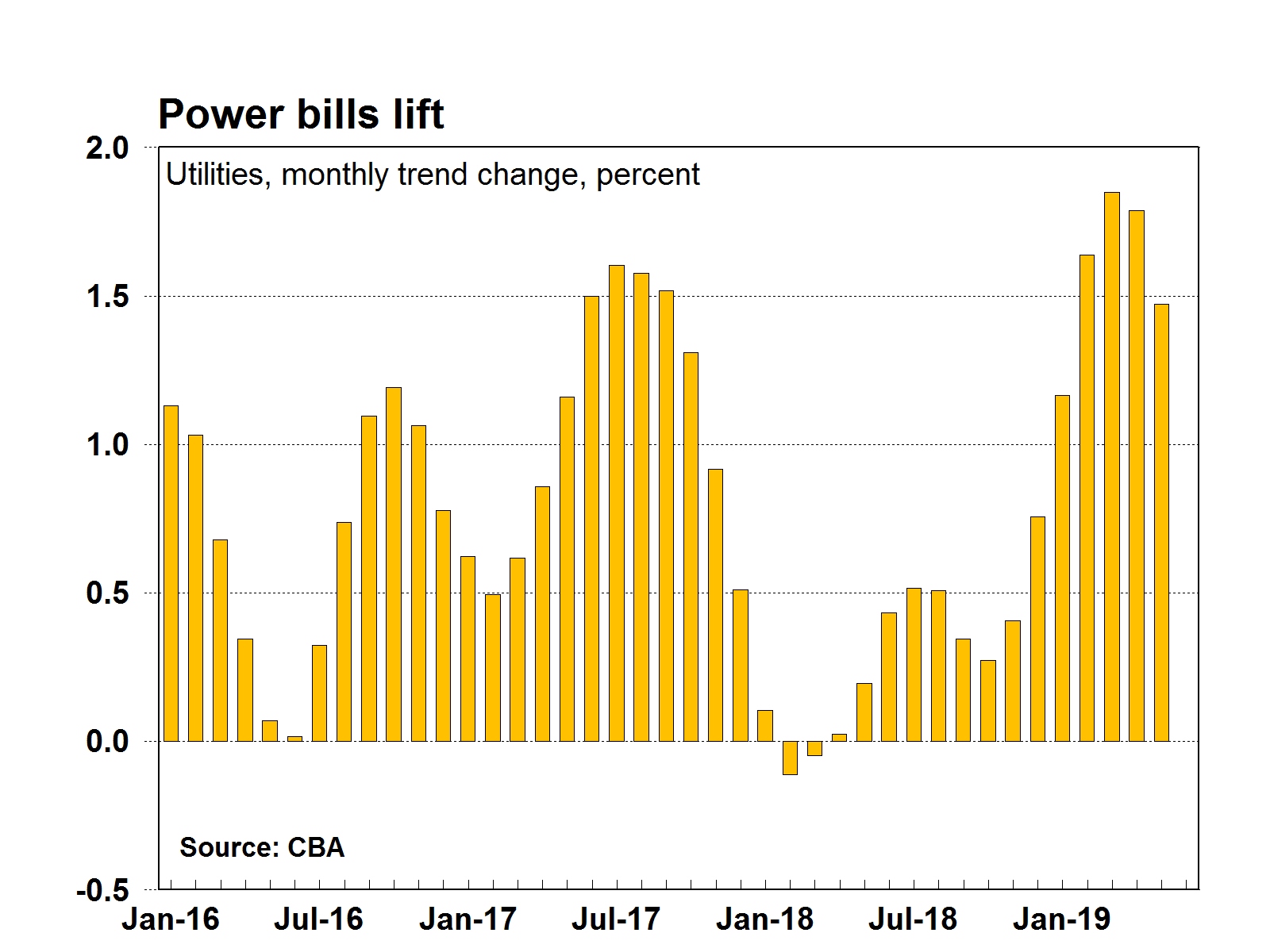 Sales were stronger in May across all states and territories, except Northern Territory which was down 0.2 per cent. Victoria saw the strongest growth, up 1.4 per cent, followed by Tasmania, up 0.7 per cent, and Queensland, up 0.6 per cent.
In annual terms, Victoria leads the nation, up 7.7 per cent from a year ago. This was closely followed by Tasmania, up 7.1 per cent.
"Despite the property downturn in Melbourne, May saw strong spending growth across Victoria. This has likely been driven by strong job creation and a low unemployment rate," said Mr Felsman.
The BSI is obtained by tracking the value of credit and debit card transactions processed through Commonwealth Bank merchant facilities. It covers expenditure across the economy, including spending on automobiles, personal services, retail and airlines.