Yianni Poupouzas says Easter is a humbling time of the year. It's a time for families and Oakleigh's Greek community to come together, he says. It's also a time to reflect. For Orthodox Christians, Easter falls on 8 April this year.
"When you go to things like midnight mass, and the whole Greek community is there, and you do the silent walk around the church, it gives you the time to think about what's important."
"It gets you back to your roots," he says. "It's a really beautiful time of the year in that respect."
But Easter's also a time to get together with family and friends and eat, he says. "Everyone really, really looks forward to that, especially the people that have gone through their fasting."
Being Greek is a big part of Oakleigh, Yianni says. "There is a huge sense of community down here. It's a really unique suburb in that respect."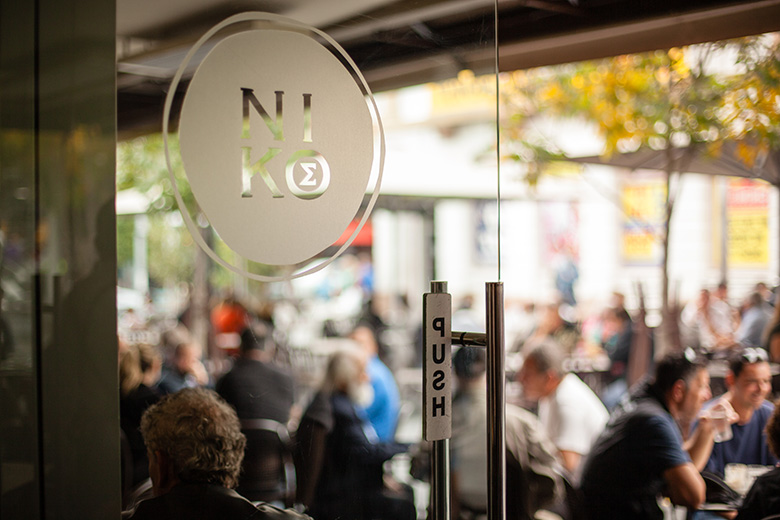 And it's a big part of the business that his family has built up in the suburb over the past 30 years.
Yianni's parents, Nick and Tass, started the business. Nick's family, originally from Kalamata, moved to Australia when he was six. Tass was born in Australia into a family with roots in Thessaloniki.
"When my father opened up the business 30 years ago, there was that Greek identity around here and thankfully, and I think to the benefit of the area, it's managed to retain that," Yianni says.
A relocation and four renovations after it was founded, Nikos Cakes has established a reputation in Oakleigh and around Melbourne for quality and authenticity.
Yianni says Easter is by far the busiest time of the year and preparations start up to two months in advance. By the time Easter comes around, Nikos is making thousands of tsoureki, the brioche-like plaited bread with a red boiled egg that is synonymous with Greek celebrations of Easter.
Traditional Easter biscuits like kourambie and melomakarono also help draw big crowds, with 50 or 60 people at a time jammed into the shop at Easter. "It's absolute mayhem. We often have to have someone stationed out the front controlling traffic into the shop," Yianni says.
With traditional Greek recipes still used, being authentic is a big part of Nikos' success, Yianni says. Nick and Tass still work with the business, as does his brother Michael, who's a pastry chef and sister Denise, who has successfully grown its wedding and specialty cake side.
Apart from a lot of hard work, Nikos' formula for success has been relatively simple, Yianni says. "I think it's just saying true to your heritage and understanding what your clients want."
"It's understanding what your business is and who you are as a business, who you're appealing to and trying to do that in the best possible way, rather than jumping from trend to trend."
Successful businesses tend to have strong identities, he says. "Whatever that identity is, sticking to it and embracing it, people will love you for it. And they'll vote with their feet."
"I find these days, there's a lot of replication – lots of same old, same old. I think that's why people really love coming down here."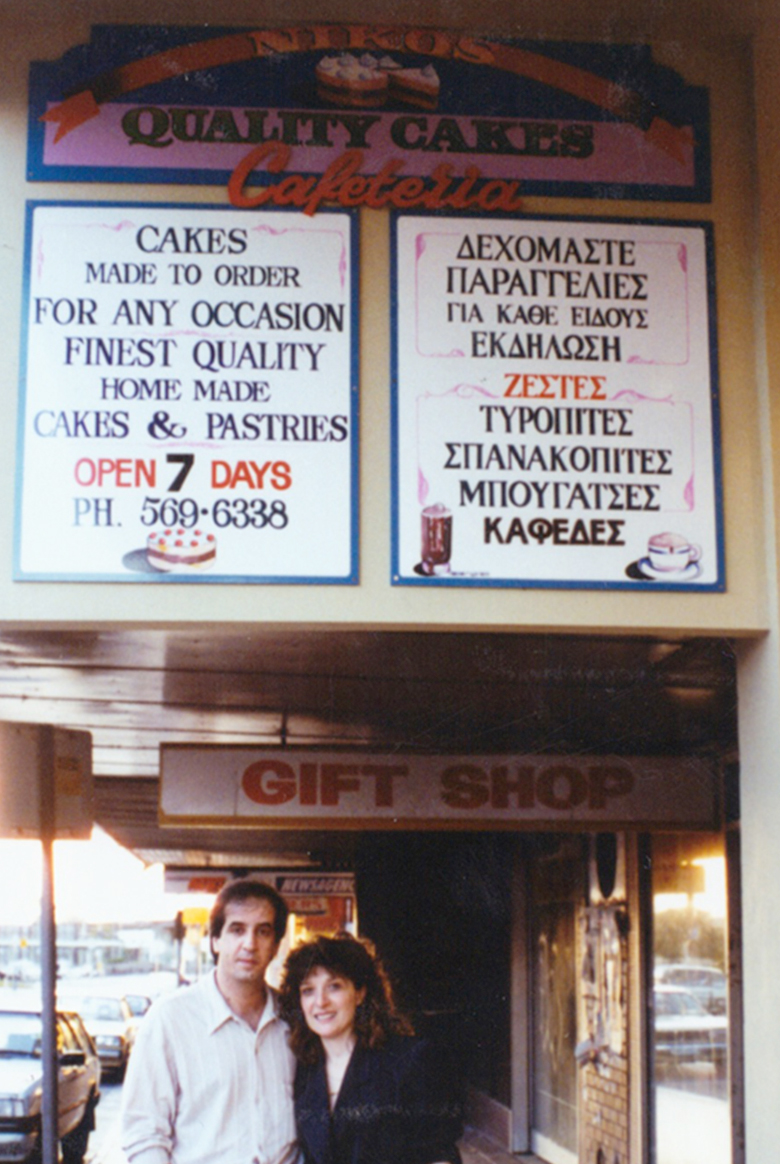 Nikos Cakes is a Commonwealth Bank customer.