Modest growth in the Australian economy continued throughout September, according to the latest Commonwealth Bank Business Sales Indicator (BSI) released today.
The BSI report, a key monthly indicator of the condition of national and state economies, shows that spending lifted by 0.4 per cent in trend terms last month after a 0.3 per cent increase in August.
Sales gains were recorded in 15 of the 19 industries tracked with only four sectors recording weaker sales, demonstrating the continued overall strength of the economy in relation to Australian business transactions.
"Spending continued to grow at a modest rate last month, with sales now up for 32 consecutive months," said CommSec Chief Economist Craig James.
"Infrastructure spending by the Government sector continued to bolster the current pace of growth with monthly sales in the sector up for the past five months.
"And in the Utilities sector, where there is a lot of focus at the moment about power prices and policy settings, there has been pretty strong levels of spending for around the past year.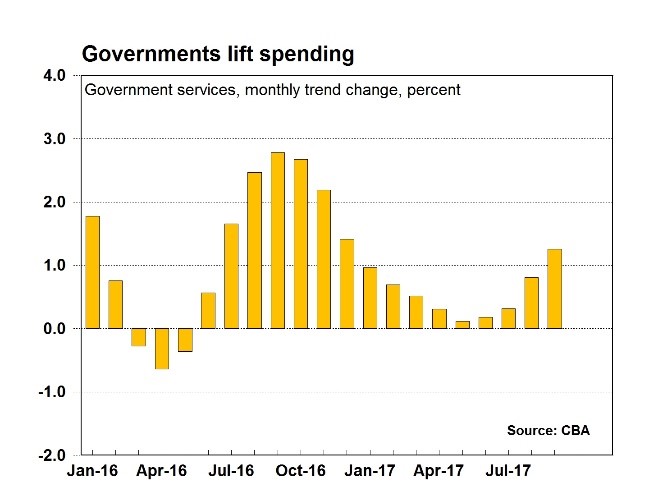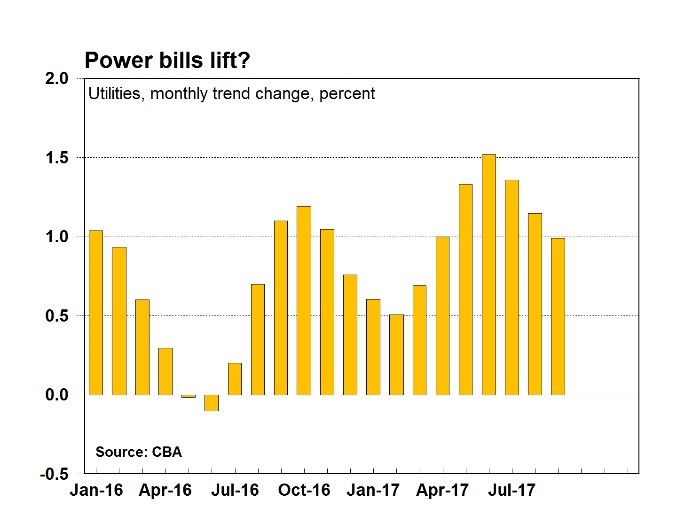 "We've noted increased spending in Hotels & Motels this month, and this could mean that relatively stable petrol prices and slower wage growth is encouraging more domestic road trips rather than foreign travel," Mr James said.
The annual trend growth in economy-wide sales eased from 7.8 per cent in August to 7.3 per cent in September.
The BSI has lifted 0.3 per cent a month on average over the past decade. But average growth of sales over the past year has been higher, lifting by 0.6 per cent on average per month.
The more volatile seasonally adjusted measure of the BSI rose by 0.1 per cent in September after lifting by 0.8 per cent in August.
Sector analysis
Fifteen of the 19 industry sectors rose in trend terms in September.
The biggest lift in sales occurred at Government Services (up 1.3 per cent), followed by Automobiles & Vehicles (up 1.1 per cent), and Utilities (up 1.0 per cent).
Sales fell by 1.6 per cent in Business Services followed by Retail Stores (-0.8 per cent), Amusement & Entertainment (-0.4 per cent) and Airlines (-0.3 per cent).
In annual terms in September, all but one of the 19 industry sectors recorded sales growth, the exception being Mail Order/Telephone Order Providers (down 3.2 per cent).
Sectors with the strongest annual growth in September included Service Providers (up 19.9 per cent), Airlines (up 15.9 per cent); and Utilities (up 12.8 per cent).
State by state breakdown
Across all states and territories in September sales were stronger except Tasmania (down 0.3 per cent).
Strongest growth occurred in South Australia and Queensland (both up 0.6 per cent), NSW and Western Australia (both up 0.5 per cent), ACT (up 0.4 per cent), Northern Territory (up 0.3 per cent) and Victoria (up 0.1 per cent).
In annual terms all states and territories had sales above a year ago. Strongest growth was Queensland (up 9.8 per cent) from ACT and Northern Territory (both up 9.4 per cent), South Australia (up 8.9 per cent), Victoria (up 7.3 per cent), Western Australia (up 6.7 per cent), NSW and Tasmania (both up 5.9 per cent).