Research shows that the value of untapped innovation would contribute approximately $37 billion to Western Australia's economy.
The research conducted for the Commonwealth Bank's Business Insights Report – Unlocking everyday Innovation, also shows 81 per cent of businesses in WA claim to be innovating however when tested against an OECD criteria for assessing innovation, only 46 were actually innovating, or being innovation active.
The release of the findings coincides with the arrival of the Commonwealth Bank's Pop Up Innovation Lab in Perth, showcasing the latest in technology and innovation practices for businesses seeking a competitive edge.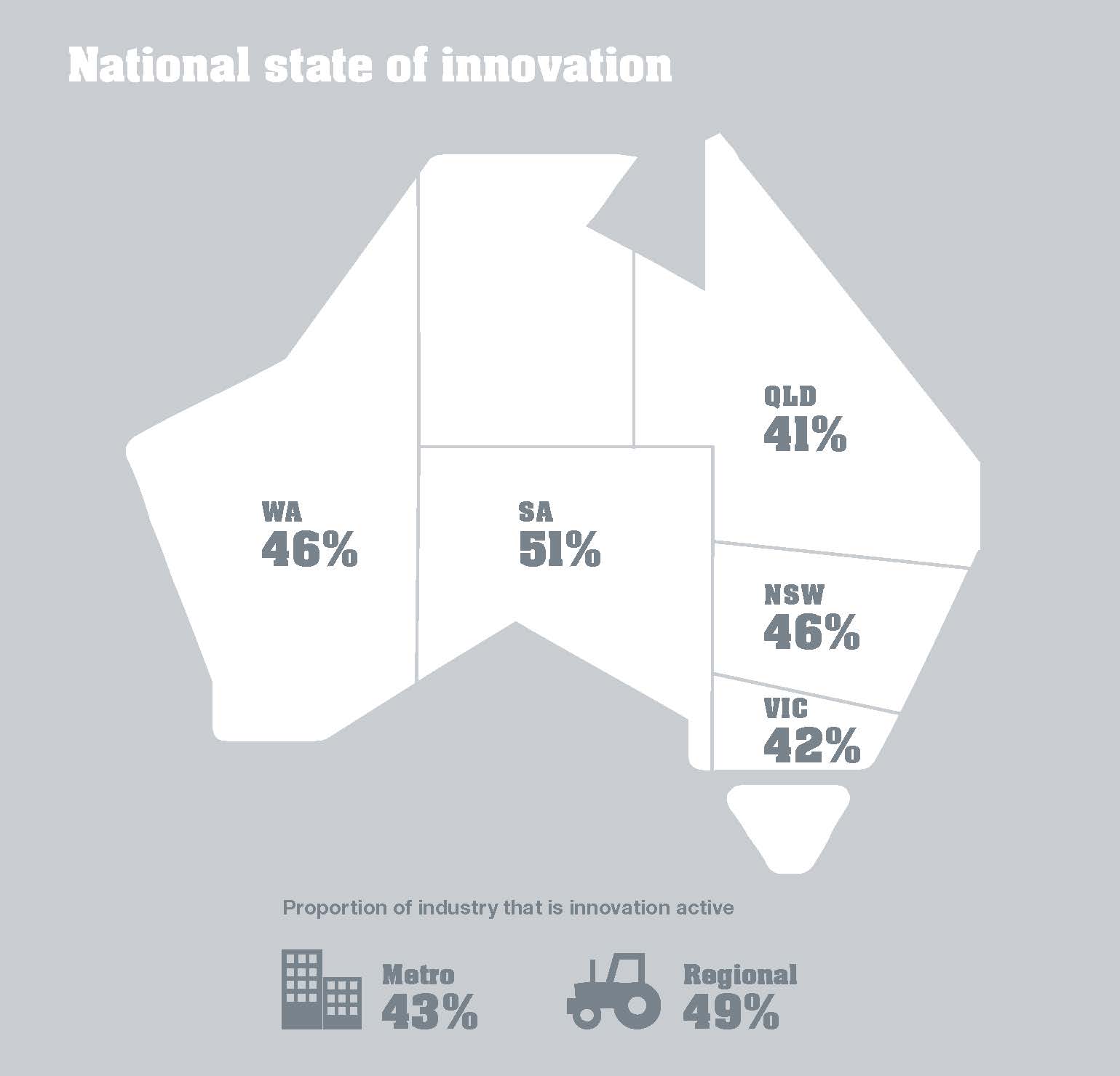 The innovation research also shows WA ranks equal-second at a national level for being truly innovation active.
Adam Bennett, Group Executive, Business and Private Banking, Commonwealth Bank, said: "Despite Western Australia's strong rankings, the report shows that there is a lot of untapped opportunity for businesses to innovate across their businesses.
"Businesses in Western Australia are innovating primarily to adapt and respond to the more challenging economic environment."
Analysis for the innovation report was conducted in accordance with the Oslo Manual, an OECD recognised framework for defining and categorising innovation. Under these guidelines, innovation is defined as introducing something new or making a significant improvement in one or more of four areas: business processes, products and services, organisational structure, and marketing practices.
Across these four areas, WA businesses are most innovation active in processes (21 per cent) and product (18 per cent). Meanwhile, only 13 per cent of business are truly innovating in organisation structure and just 8 per cent are innovating in marketing practices.
Commonwealth Bank's Pop Up Innovation Lab arrives in Perth for a three and a half week program that will see staff, customers and partners come through the purpose built, living environment for training, workshops and speaker events.
Mr Bennett added: "When we look at the value to individual businesses, the average estimated improvement in earnings from having implemented an innovation is approximately $560,000.
"If this figure is extrapolated to represent all businesses in WA, the incremental value to the state's economy would be around $37 billion. Through our Innovation Lab, we want to help WA businesses identify and unleash that potential."
The research also shows that running experiments or piloting new ideas presents the biggest opportunity for those WA businesses not yet innovating.
The Innovation Lab will be open to business partners and customers in Perth from 20 February to 8 March.
ENDS
Note to editors:
Find more detail on Commonwealth Bank's Business Insights Report – Unlocking everyday Innovation here.
About the Business Insights Report:
This Commonwealth Bank research involved speaking with 2,195 business owners or a primary executive/decision maker with annual turnover of $500,000 to $500 million and at least two employees. Respondents were asked whether their business had implemented a new or significant change or changes and the responses were assessed in accordance with the OECD-used criteria for identifying innovation known as the Oslo Manual. For the Innovation Index, respondents were also asked about their views on 15 statements to assess the business's management capabilities and entrepreneurship behaviour, which were also used to identify the key drivers and practices that most influence innovation performance, and they were also asked about the value of their innovations in terms of revenue and cost savings.