Our people
Downloadable images are available on the individual biography pages.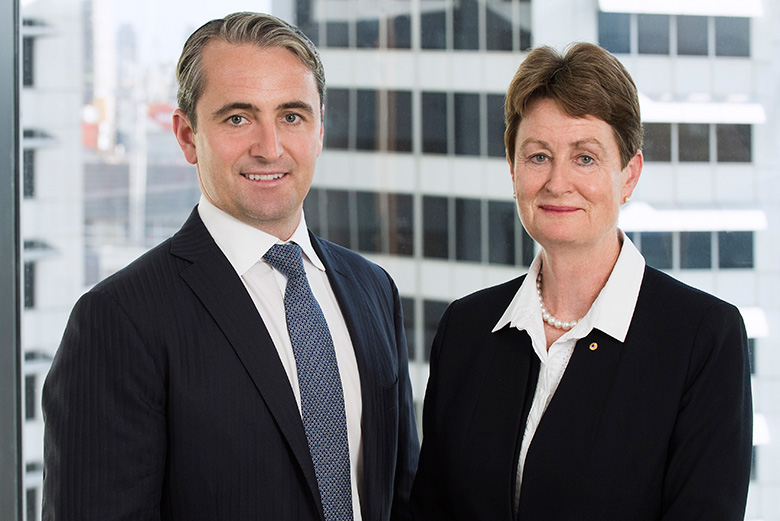 Things you should know
The Commonwealth Bank grants to you a limited non-exclusive licence to use and download the CommBank images from the image gallery on www.commbank.com.au (CommBank Website).  You acknowledge that the Commonwealth Bank retains full ownership and control of the images at all times and you do not obtain any ownership rights in the images.  By downloading the images, you hereby agree to: (i) acknowledge the Commonwealth Bank as the source of the material when copying or otherwise using or reproducing any of the images; (ii) not digitally altering or incorrectly transcribing any images, for publication or reproduction; (iii) not using images from the CommBank Website to make a false association with companies or organisations that are not connected to the  Commonwealth Bank's business; and (iv)  not use the images in a: defamatory, obscene or otherwise illegal manner; in a logo or trade mark or similar; in a manner that represents the use or endorsement of a product or service; or in a manner that is otherwise contrary to the interests of the Commonwealth Bank. By downloading the images you agree to indemnify and hold the Commonwealth Bank harmless from any and all claims, liabilities, damages, costs and expenses, including all legal fees, arising from your use of the CommBank Website or image. If you fail to comply with these terms, the Commonwealth Bank reserves its right to immediately terminate the licence, and all rights granted by this licence shall revert to the Commonwealth Bank. Please contact the Commonwealth Bank for further information or other company images.
media@cba.com.au or call +61 2 9118 6919