Commonwealth Bank's venture building entity X15 Ventures has announced givvable, a platform that helps companies find and source sustainable suppliers, winner of X15's inaugural external venture program, Xccelerate2020, in addition to being accepted into Microsoft's Social Entrepreneurship Program.
The idea conceived by sisters Frances Atkins and Naomi Vowels out of their passion for promoting sustainable practices, has won $150,000 in funding from Commonwealth Bank to help them realise their vision, along with a further $150,000 worth in technology, equipment and software from Microsoft as part of their program.
The theme of this year's Xccelerate program was improving the financial wellbeing of small businesses, and helping them bounce back from the coronavirus pandemic. The event was supported by Innovation Bay, and X15's strategic partners Microsoft and KPMG High Growth Ventures – who provided mentorship, technology, business and subject matter expertise and ongoing venture coaching, over the four-week program. This was a fully remote program, given current restrictions.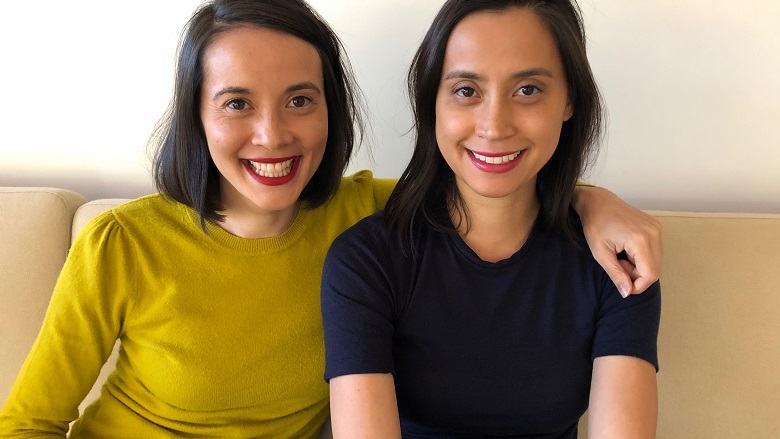 Image: givvable founders Frances Atkins and Naomi Vowels
CEO and co-founder of givvable, Frances Atkins, said many sustainable suppliers are small and micro businesses who often struggle to establish relationships with corporate buyers due to lack of access, resources and understanding of corporate due diligence processes, and givvable is designed remove these barriers.
"With changing investor and consumer expectations, companies are looking to procure in an environmentally sustainable and socially impactful way.
"There are a growing number of wonderful small businesses out there going to great lengths to embed sustainable and ethical practices into their business. Now with the coronavirus pandemic, they are faced with a whole range of other challenges.
"This backing from X15 and CommBank will propel givvable forward in the sustainability-tech landscape, making it much easier for businesses to source more sustainably, and track the impact of this spending going forward. More valuable than the cash contribution, we're excited by the role X15 can play helping us to experiment and test with CBA as both a potential strategic customer and distribution channel. From that perspective, this is a really unique program, and we can't wait to get going."
givvable was one of four finalists coming out of the Xccelerate2020 program. Other finalists include:
SpendAble – A digital wallet for people with disabilities that reduces the risk of financial abuse, allows and empowers them to spend the money safely at retailers, and provides an easy way to spend NDIS funds.
Link4 – A service that automates invoice processing for small businesses using their current cloud accounting systems, allowing them to experience the benefits of EDI (electronic data interchange) that wasn't previously available to them.
SenseIQ – a platform that provides tailored data-driven insights using machine learning and data analytics to help small businesses make informed strategic decisions in a rapidly changing environment. It provides a combined demographic, ecosystem and foot traffic analysis as well as tailored predictions.
CBA's Group Executive for Business Banking Mike Vacy-Lyle said Xccelerate2020 is another way CBA is continuing to support the financial wellbeing of small businesses across the country.
"We're working hard to support our hundreds of thousands of small business customers to adapt and innovate during these challenging times. It's been incredible seeing the calibre of ideas coming out of Xccelerate 2020 and the passion all the start-ups have demonstrated. Congratulations to Frances and Naomi.
"Micro and small businesses will play a vital role in the economic recovery from the coronavirus pandemic and we're here to help in whatever ways we can."
X15 Ventures Managing Director Toby Norton-Smith said: "givvable founders Frances and Naomi blew us away with the quality of their thinking, the progress of their business and their passion for this space. We're pumped to be working with them.
"Supporting and working collaboratively with individuals or start-up teams to launch great ideas into the market, or help them scale, is at the heart of what X15 Ventures is all about. From that perspective, we think Xccelerate is a unique program – above the cash contribution, we want the bigger benefit for givvable to be the experimentation, learning and ultimately commercial benefit of accessing CBA as both a customer and potential distribution channel to 800k+ small business customers" We were thrilled with the innovative ideas that were brought to us, and choosing a winner certainly wasn't an easy feat for our judging panel.
"We know the coronavirus pandemic has disproportionately impacted small businesses, but we also know it has forced Governments, institutions and corporates to think more acutely about how they source and manage their supply chains – and from that perspective, I think givvable is creating new opportunity for Australian small businesses to streamline and scale their vendor relationships. When we kicked off Xccelerate we wanted to make some contribution to allowing small businesses to givvable bounce back, and I think givvable will help do that."
Steven Worrall, Managing Director, Microsoft Australia welcomed Frances and Naomi to the Microsoft Social Entrepreneurship Program, and added: "Microsoft is passionate about supporting big ideas to make the world a better place.  In partnership with the CBA and X15 Ventures, it is an honour to welcome Givvable into Microsoft's Social Entrepreneurship Program. 
"Launched earlier this year this program offers qualified start-ups access to technology, education, customers and grants and is designed to help social enterprise start-ups build and scale their companies to do good globally. We look forward to working with Givvable to help it grow and support small businesses as they seek to recover and grow sustainably."
About Xccelerate 2020
Xccelerate is a fast-tracked program for experienced entrepreneurs and start-up teams to achieve rapid growth through X15 Ventures funding and support, including leveraging CBA group assets and strategic partners. This year, the program has invited applicants to pitch ideas that would improve the financial wellbeing of small businesses. Out of a shortlist of 9 ideas, four were invited to pitch in front of a panel of judges, with X15 Ventures and Microsoft independently choosing a winner for their respective grants.
About X15 Ventures
X15 Ventures is a wholly-owned subsidiary of CBA, with funding provided from CBA's $1 billion annual technology investment envelope, its own delivery model, and a dedicated management team. X15 Ventures is working with leading global businesses including Microsoft, KPMG High Growth Ventures, to deliver ongoing expertise and support for digital innovators. The CBA venture building entity is building the next generation of solutions for our 15 million customers and beyond, by unlocking new value from CommBank's assets through partnership with the tech and innovation community. X15 Ventures partners with seasoned entrepreneurs, offering them support, guidance and access to CBA's customer base and distribution networks. For more, please visit https://www.x15ventures.com.au/