Commonwealth Bank's Home Own research found 75 per cent of those under the age of 30 believed property ownership to be the Great Australian Dream. Meanwhile, 69 per cent of those aged 30 and over felt the same way.
The data also found that a growing proportion of Australians now considered the dream of property ownership to be more achievable than ever before.
When asked whether or not the Great Australian Dream was within reach for first home buyers, 91 per cent said it was.
By comparison, in 2018, one in every five Australians admitted that property ownership was completely out of reach.
"Our research shows a large shift in the number of people who now feel the dream of property ownership is achievable," Commonwealth Bank Executive General Manager Home Buying Dan Huggins said.
"Over 90 per cent of Australians said property ownership was achievable for potential first home buyers so long as they are willing to make sacrifices with regards to their spending.
"This data suggests Australians are taking an increasingly optimistic attitude towards the property market."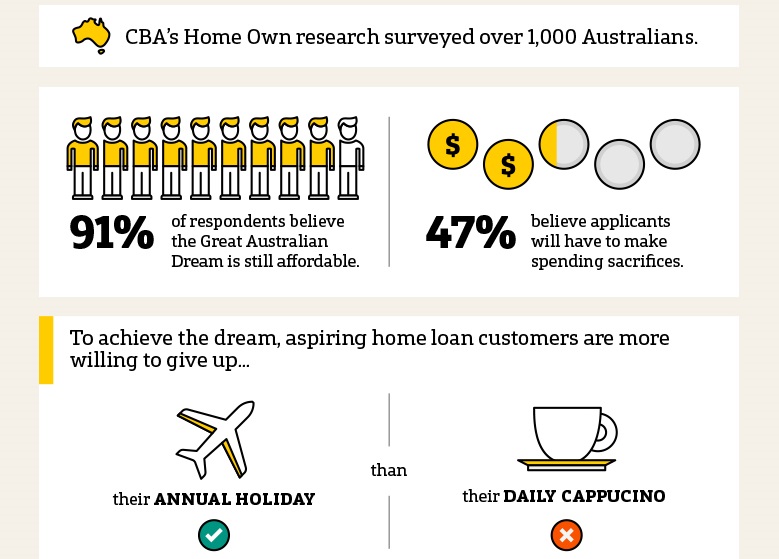 Listen to the audio or view the pdf
According to the data, attitudes towards the property market did differ slightly from state to state.
Victorians and South Australians are the most likely to consider property ownership as the Great Australian Dream, with 74 per cent of surveyed respondents stating that this is the case.
In Queensland and West Australia, 64 per cent of the states' residents considered property ownership to be the Great Australian Dream.
Just over 70 per cent of those from New South Wales considered property ownership to be the dream. Unsurprisingly, of all the states, NSW had the highest proportion of respondents (12 per cent) who believed the dream was unachievable.
Mr Huggins said for those first home buyers who were currently considering whether they could make their property ownership dreams a reality, now was a good time to be in the market.
"Interest rates are currently sitting at historical lows and, in many parts of the country, property prices have come off their peak, representing a good opportunity for home buyers to start shopping for a property," he said.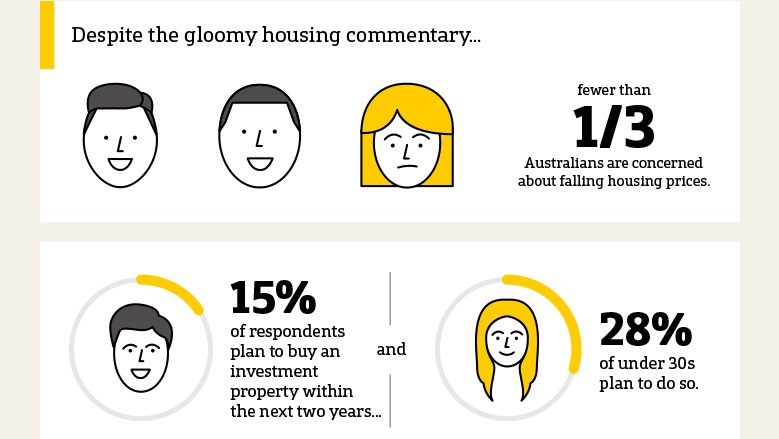 Listen to the audio or view the pdf
"We have a raft of competitive home lending solutions and our lenders are on hand to help step home buyers through the property purchasing journey.
"Customers can book an appointment with one of our home lending specialists online or through the app. As part of our simpler, better bank experience, customers can also arrange to meet with their lending specialist in a branch or at their home."