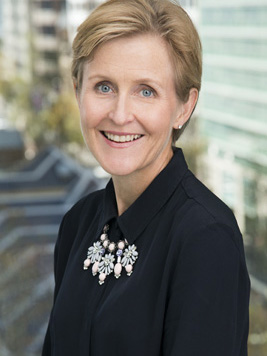 Many of the careers we'll see in the future haven't even been invented yet.
In fact, there are jobs around now that didn't exist so much as five years ago.
We've seen it at Commonwealth Bank, with exciting new roles such as innovation managers, behavioural economists, and in-branch concierges emerging only recently.
It's a sign of the times – our customer needs are evolving quickly, and our workforce is adapting in step to meet those demands.
This rapid change can be daunting, particularly for parents. It's perhaps not surprising, then, that our survey of 94,706 customers found that half of Australians feel uncertain our kids are equipped for the workforce of the future.
This result calls for us to examine how we're educating and preparing Australian children to navigate a fast-changing workforce and for the kinds of careers that await them. What kinds of experts will we need? What should children study now to be prepared? What gaps in our own education do we need to fill?
For starters, as futurist Ross Lawson highlights in our new Commonwealth Bank Jobs and Skills of the Future Report, the demand for candidates qualified in science, technology, engineering and mathematics (STEM) fields already outstrips supply.
At the same time, technology is set to play a stronger role in the classroom, with things like coding, robotics and virtual reality woven into regular activities.
However, as we grow increasingly reliant on technology across the board, the human attributes of emotional intelligence, adaptability and relationship skills will be more important than ever. These are the traits that help us build great customer service experiences, for example, develop devices and apps that are friendlier to use, and make sense of a fast-changing world.
More broadly, creativity, imagination, innovation, collaboration and advanced problem solving will be invaluable for the zig-zagging career paths of the future.
Daunting though it may be, the shifting landscape presents an opportunity for us all: to learn different skills, collaborate across disciplines, and embark on new journeys through the work we do.
All of this requires a robust and varied education.
To prepare Australian kids for the future workforce, great teachers are vital. What's equally important is they have access to the resources they need to develop the skillsets of young people. And the education needs to be based on evidence – getting back to basics and doing what works.
To that end, Commonwealth Bank is investing heavily in partnerships with education providers to make sure our young people are prepared for the future – both for their careers and their financial wellbeing.
One example is the Commonwealth Bank Teaching Awards, which we've established in partnership with non-profit organisation Schools Plus. This initiative recognises, rewards and enhances the practices of excellent educators, while also helping to address the equity gap in schools of disadvantage.
It's an important part of Commonwealth Bank's 25-year commitment to investing in education, which begins with $50 million over three years from 2015 to 2018.
As one of the nation's biggest employers, we have a responsibility to help Australians prepare for the future. It's a responsibility we take very seriously, but it also offers the exciting prospect of helping to shape the country's future for the better.