About the program
Our Career Comeback Program is a paid program for experienced professionals who've taken a career break of two years or more, and are looking to return to the workforce.
Run over 10 weeks, the program is designed to provide you with the re-entry support and training you need to thrive. 
You'll join one of our Institutional Banking & Markets (IB&M) businesses, where your skills and experience will be highly valued and put to use. You'll have access to a comprehensive induction process, coaching, mentoring and fantastic networking opportunities to support your transition back to work. Upon completion of the program, those who have demonstrated their abilities and motivation to succeed may be eligible for a permanent position.

What's involved?
A 10-week program on a paid fixed-term contract, with the opportunity to roll into a permanent position at the end of the program
Flexible work options, hours and arrangements that work for you*
Comprehensive on-boarding and industry-specific skills training
Access to Executive Career Coaching
A buddy from day one
A manager who will assist you in your transition back to work, with regular check-ins
* Please note we have a variety of flexible working arrangements within our teams, so talk to us about which arrangements would work best for you.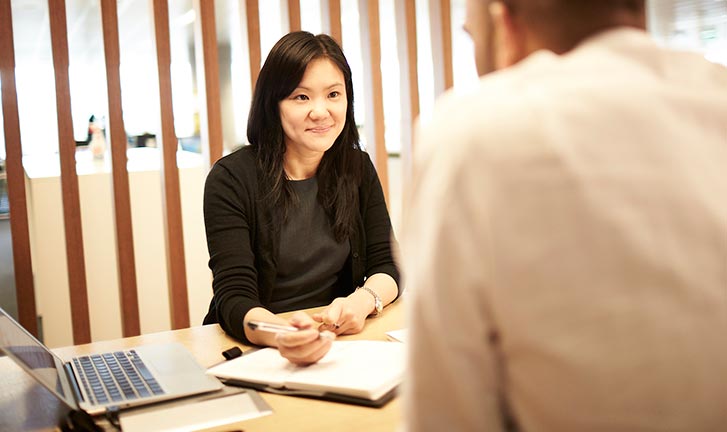 Eligibility criteria
Our Career Comeback Program is designed for people who:
Have taken a career break of two years or more
Are interested in returning to work on a permanent basis (both part time and full time options available)
Have at least five years' of relevant professional experience
Are commercially astute, driven and thrive in collaborative teams
Are Sydney-based and have Australian working rights
Our inaugural intake for the Career Comeback Program will start on Monday 8 February 2021.
Roles available
Applications have closed for 2020. Check out our current opportunities on our careers site. 

More information
Application process
If you have previous relevant professional experience, we want to hear from you. 
FAQs
Here's everything you need to know about our 10-week paid program.