Discover South Eveleigh
Our brand new, state-of-the-art campus at South Eveleigh will soon become home to 10,000 of our people. It's been the largest single company workplace project in Australia and includes two buildings (Axle and The Foundry). We've made sure the right teams will be working together at our new technology and retail banking hub so that we can focus on customer-led innovation that help us become a simpler, better bank.
Community
At South Eveleigh, you'll find it easy to meet, connect, focus, recharge and reflect.
Not just a place to work, South Eveleigh is also a thriving community full of outdoor spaces for work and play. You can spend your days exploring quirky cafes, bustling restaurants and boutique shops if that's your thing. Or, make the most of your downtime sweating it out at the sports and exercise facilities.
Located 4km south of the CBD, South Eveleigh is just a few minutes walk from Redfern train station, which serves nine major train lines and is one of the most connected stations in Sydney. 
Wellbeing
You want wellbeing? You got it! South Eveleigh has been designed with our people in mind. The office features standing and adjustable height desks, healthy food options, a tranquil retreat space, sport courts and exercise facilities.
If you run or cycle to work we've got you covered. Modern facilities offer everything you need to support your healthy lifestyle with showers, change rooms and bike storage racks.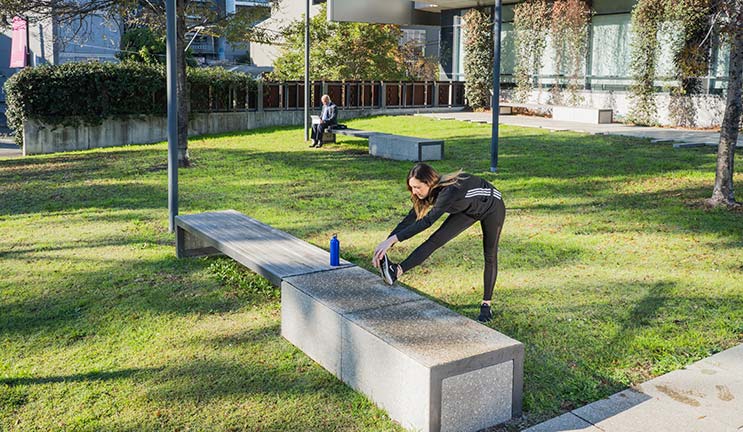 Indigenous Careers at South Eveleigh
We know the South Eveleigh location has significant historical relevance for Indigenous peoples. We're consulting closely with local Indigenous community groups to ensure this legacy is respected and represented throughout our workplace.
We're also passionate about providing meaningful careers to Aboriginal and Torres Strait Islander peoples at South Eveleigh and across the country. By joining us in South Eveleigh, you'll be based at a location that has deep ties to the local community.
Find out more about our Indigenous Careers Programs.