Introducing the next
generation of products
The CommBank Innovation Lab is a cutting edge space to introduce clients and staff to our innovation process. It allows visitors to explore the Bank's latest products, while also providing the tools to work together and generate the next generation of products.
Innovation that inspires
The Innovation Lab is more than informative - it's inspirational. Visitors can interact with real time data, interpret trends, brainstorm solutions and collaborate with CommBank project teams.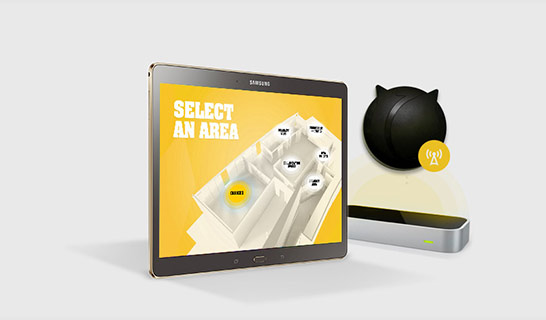 It's a journey of discovery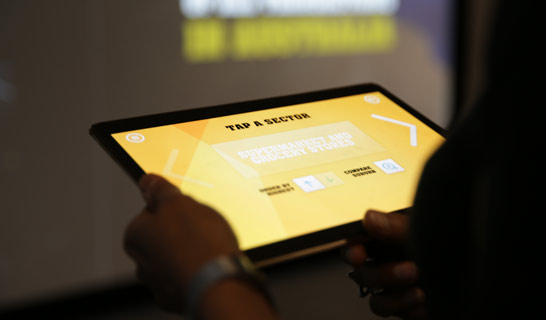 Visitors to the Lab receive a location-aware tablet that acts as a personalised tour guide. Leveraging Bluetooth beacons, each tablet detects its location inside the Lab and guides users with relevant content.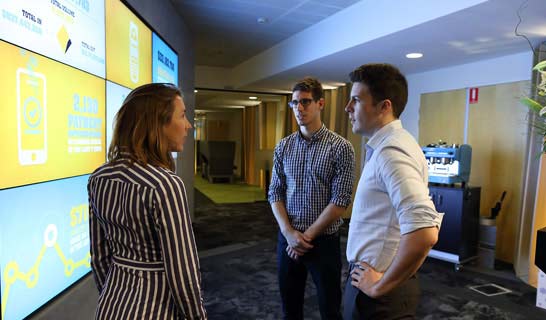 Once inside, visitors can experience the innovation journey from idea to execution.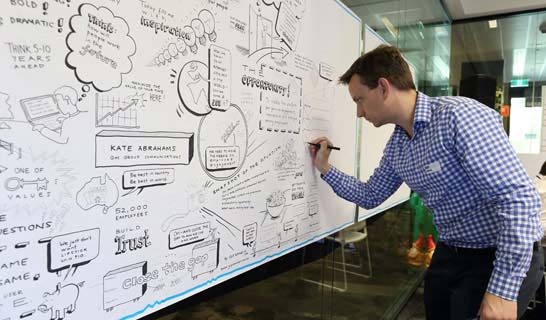 Discover our Collaboration Hubs, where brainstorming and designing have been redefined. Take part in rapid idea development via a bespoke, 84" multi-user whiteboard tool, which uses dynamic post-it notes, and auto-saves work to send onto participants after their session.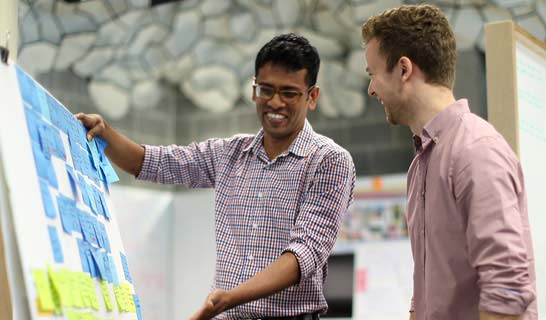 Peer inside our working Garages; flexible spaces that facilitate staff training, idea incubation and project acceleration.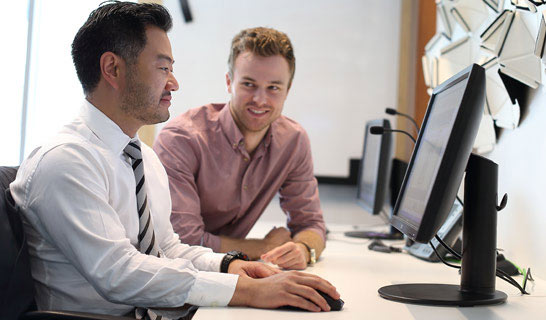 Observe the Usability Testing Labs, equipped with eye tracking technology, 6 room cameras, and large touch screens for live streaming and managing real-time testing and focus groups.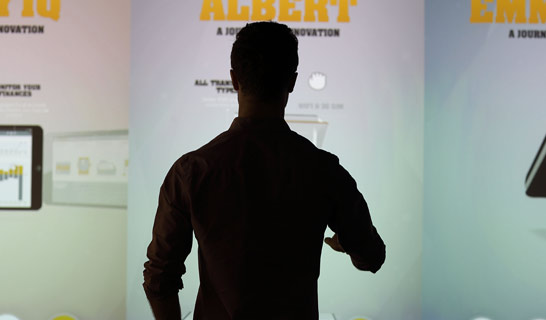 Having experienced the innovation process in the Garages and real-time user testing in the Usability Labs, we complete the story with our Products of Innovation zone. Here, users can play with CommBank's market-leading range of products, dive into their features, explore how they meet customer needs, and understand how the innovation process was applied during their creation.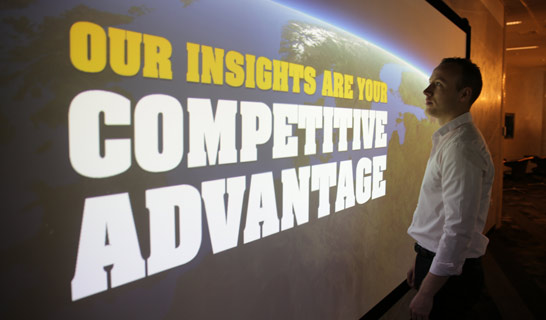 Demystify big data via our interactive analytics wall, which allows visitors to explore Australia by postcodes to compare different suburb's spending habits.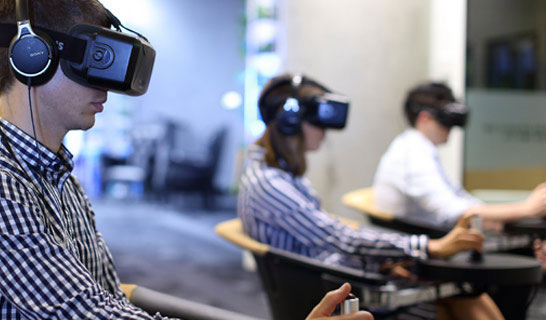 Get an immersive insight into smarter retailing with CommBank merchant and consumer products, using the latest generation virtual reality headsets.