The CommBank Staff Community Fund
It is thanks to the generosity of our staff, that the CommBank Staff Community Fund is the country's longest running workplace giving program – proudly dedicated to nurturing young Australians.
Launched in 1917, the Staff Community Fund currently has more than 12,700 members. CommBank matches every dollar our staff donate to the Fund, meaning twice the amount of support goes directly to those who need it.
Who are the young Australians we help? Our major initiatives cover a range of youth programs, from our annual Community Grants program to the Clown Doctors and Midnight Basketball.
You can contribute to these causes by making a donation.
Donate now
Community Grants
Since 2007, we've awarded more than $11.7 million in grants to 1,400 organisations nationwide, supporting a range of youth programs focused on health, education and social inclusion.
In 2015, we've helped 228 community organisations and countless young Australians through our Community Grants program.
One such program is Starz Dance, a dance movement therapy class based in Western Australia that is helping children and teens with special needs. This year, we celebrated with them at a special performance.
The Clown Doctors
It's no fun being a kid in hospital. That's why we've been supporting the Clown Doctors and the giggles they administer to children since 1999.
Each year the Clown Doctors reach more than 180,000 sick children and their families in major hospitals across Australia with their Clown Rounds, performing 'red-nose' transplants, 'cat' scans and funny bone examinations to bring smiles to children's faces.
To provide the Clown Doctors with additional support, our staff and customers come together each year for our month-long fundraiser, culminating with Smile Day on April 1.
Midnight Basketball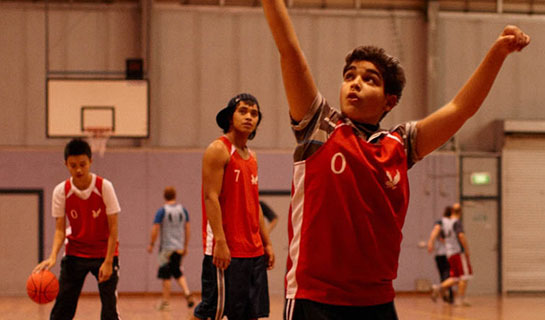 On Friday and Saturday nights it's game time, as underprivileged youth around Australia participate in Midnight Basketball.
It's more than just shooting hoops. A good dinner is served up, and in keeping with Midnight Basketball's motto, 'No Workshop, No Jumpshot', there are compulsory life skills workshops. All players are then dropped home before midnight.
As a founding partner, we've been supporting Midnight Basketball since 2008. Commonwealth Bank staff volunteer their time at tournaments by coaching, scoring, catering and facilitating financial literacy workshops.