It was a picture that, on the face of it, told a story of relief, hope and happiness.
A young couple re-united after war had separated them for two years just as their relationship, forged at the Commonwealth Bank, had begun to bloom.
Relief that he had come home safely and that the fear he might not return was over.
Hope for their future with careers, marriage and a family ahead of them.
Happiness that they could resume where they had left off.
But this was not a picture that told those thousand words.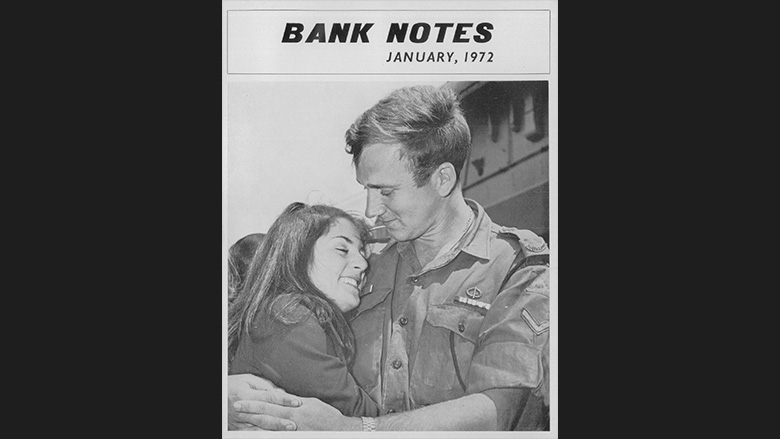 Denise and Cliff Last on the front cover of CBA's magainze, Bank Notes, in January 1972.